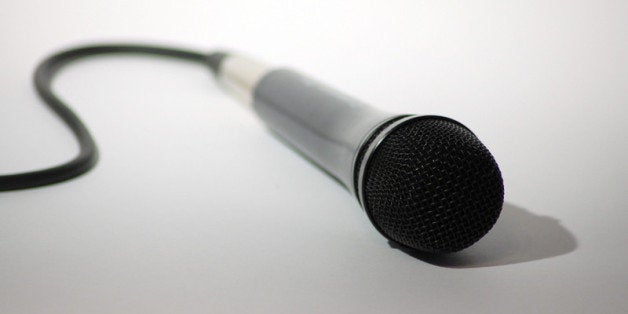 My girlfriend asked me when one of my friends was going to stop rapping. Just like the homie Sway -- I did not have the answers. This line of questioning, however, opened up an entire new collection of thought.
Why are so many of us trying to rap?
How many "Listen to my mixtape, bruh" tweets do you get a day? How many cyphers with excruciatingly terrible bars have you been witness to, or even participated in?
I, too, am guilty. I am no stranger to the occasional backseat freestyle. I've even recorded a full rap record, with the intent to release it. What is this phenomenon?
If all of us are rappers, then how many of us are actually listeners?
The most interesting part of this enigma is that socioeconomic status plays no factor in this trend. An overwhelming amount of Black professional athletes, movie stars, comedians, and countless other rich niggas have gone as far as releasing singles, music videos, and full albums littered with trash bars, terrible beats, and ridiculous visuals.
Here are 5 people who left us all dazed and confused:
1. Eddie Murphy "Boogie in Your Butt"
This is Eddie Murphy's attempt to flex his skills on the mic, thinly veiled as a joke. We've all been there, bro. Released in 1982, this was his first single which, surprisingly (at least to me), reached number 56 on the US R&B charts. Eddie clearly saw this as a win because since then he's dropped 4 albums and 11 singles. He even has a cut with the King of Pop, Michael Jackson. You're gonna have to Google that on your own. I refuse to listen in order to preserve the respect I have for the greatest entertainer to ever live. It is clear from the audio recording above, that Eddie Murphy has no business rapping.
2. Shaq "I Know I Got Skillz"
As far as celebrity rappers go, Shaquille O'Neal is The God MC. But even though the technical ability is there, what is it that compelled this man to record, and release rap music? It certainly didn't have anything to do with fame or money. Shaq wasn't missing any meals, fam. Regardless, the NBA star put numbers on the board. From 1993 to 1998 he dropped 4 studio albums, the first going platinum and the second gold. But maybe with fewer lines in his rhyme book and more time on the free throw line, Diesel might've scored a few more points after getting fouled.
3. Sanaa Lathan: "Emotional"
This is how it starts. This, right here. Sanaa Lathan is singing on this track, but any song with Dej Loaf as the feature is a hip-hop song. This is the actress' first foray into music and hopefully the last. I know there's a movie to promote, but since when were tweets and TV interviews not enough, Sanaa? So I asked myself, who do we have to blame for this 3 minute, 25 second slow-motion train wreck? Detail, a producer who's been part of some amazing tracks like Drake's "Worst Behavior" and Beyonce's "7/11", is the culprit.
According to Sanaa, she was visiting a friend (read: French Montana) in the studio, and Detail asked her if she sang. This story leads me to believe that French strong-armed his homeboy into letting his girl on the mic. Detail caved, subjecting us to the above. Then, to cap it all off, Sanaa drags Dej Loaf into this mess, asking her for the few decent bars that she has left. Somebody could've stopped this.
4. Tony Parker: "Balance Toi"
Tony, Toni, Toné, why? Whey? What is the meaning of this? I know Pop did not sign off on this, man. And I know Tim Duncan wasn't happy, either. Released in 2007, Number 9 dropped this single for all the homies back in France. For some odd reason that completely and totally escapes me it actually went number one for a very short period of time, selling 10,000 units. Some rappers are praying for 10k streams on Apple Music at this very moment and are willing to sell their souls to get them.
Luckily, for us all, this was only one of two singles that ever saw the light of day. His album, TP, was released the same year, in France, and I honestly just couldn't bring myself to listen. For those of you that do, please do not hold me responsible for any ailments that you contract from putting that poison in your ears. Hopefully, Tony has smartened up and realized that he needs to be at home with his family, or shooting in the gym, instead of trying to be off in the club in the middle of Breezy/Drake beef.
5. D'Banj ft. Driis & Shadow Boxxer: "Confidential"
I want a black James Bond more than anyone. A 007 that looks like me would be badass. I agree, any allegations that Idris Elba is unqualified to play the character are, most likely, completely and totally about race. But after this, I don't know if I'll ever be able to watch him in a feature film the same way. This is not the first song that "Driis" has been on -- he has a plethora of boo boo music that can be found far and wide on the interweb. I suggest that you search for it at your own peril.
Driis, on previous cuts, had the word King at the beginning of his rap alias. I'm so glad he let that go, because the only King we acknowledge in rap music is Martin Louis. Speaking of Yeezy, this song is led by one of his throwaways, D'Banj, who was featured on the Cruel Summer album and then disappeared completely. Maybe this has something to do with the reason why. Driis, I'ma let you finish, but you are officially the worst celebrity rapper of all time.
There were plenty of dishonorable mentions that didn't make this list, but if I wrote about them all, we'd be here forever. I still do not understand all of these people's motivation to make their terrible rap music. Maybe it's just in our soul to rock the mic. I will continue to search for the answers. Who are some other celebrities that made the mistake of attempting rap careers that you want to talk about? Leave a response below, but if you want to argue about the quality of any of these songs with me, please close this tab immediately. Thank you.
Calling all HuffPost superfans!
Sign up for membership to become a founding member and help shape HuffPost's next chapter