This question originally appeared on Quora: Why did the San Francisco 49ers move to Santa Clara?.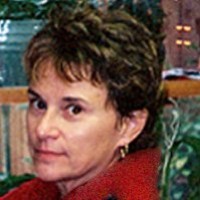 Answer by Carolyn Schuk, Associate Editor, Santa Clara Weekly

The Right Stuff -- infrastructure, infrastructure, infrastructure.
Here's what Jed York told the Santa Clara Chamber of Commerce last year: "If you look at the infrastructure, that's what drew us to Santa Clara. When you look at what you need to build a stadium, it's here." Add to that proximity to three major Bay Area highways, mass transit systems, 40,000 parking spots that are virtually unused on Sundays afternoons, and the 49ers training camp and headquarters already in Santa Clara.
The infrastructure that brought Levi's stadium to Santa Clara was in place because of city planning back in the 1960s and 70s, with one of the great partnerships in city history, former Mayor Gary Gillmor and former City Manager Don Von Raesfeld.
Gillmor - a former Buchser High School civics teacher who put his money where his mouth was, so to speak, by actually serving in public office - and Von Raesfeld - a civil engineer and possibly the most progressive Republican since Theodore Roosevelt - had a rare synergy that shaped the trajectory of Santa Clara's growth.
Gillmor calls the infrastructure the city's "holy trinity of success:" city-owned land, energy, reliability -- we saw the importance of that in the 2013 Super Bowl -- through the city-owned electrical generation and distribution system, and strategic use of redevelopment funding to build infrastructure in advance of development.
Although starting in the 1950s, PG&E was buying out municipal power companies, Santa Clara not only chose to continue to operate its own power company, it also started developing its own generation capabilities. (And not too long from now, the city will be self-sufficient in electric power.)
The city also started buying open land in the "north of Bayshore" area -- so that it could absolutely control how that area was developed. The land was cheap because there was no interchange for the highway. This was a solvable problem for the imaginative Gillmor and Von Raesfeld, who knew California's Highway Commissioner Vernon Cristina. The commissioner made an appointment for them in the early 1970s to argue their case with Governor Ronald Reagan.
"We met with Reagan - and his jelly beans - and I had to listen to him for an hour knocking Democrats," Gillmor, a registered Democrat, said in a 2012 interview. "He said the state doesn't have the money for the interchange. We said, 'We'll lend you the money.'"
And that's exactly what Santa Clara did. It lent California the money that let CalTrans build the 101 interchange at Great America. And it used California's Redevelopment program to fund the infrastructure -- water, sewer, electric lines, street paving -- in advance of development. "Industry loved that because they didn't have to build the infrastructure," said Gillmor. "It was much better for their cash flow."
In the 1980s, then-Mayor Eddie Souza led efforts to bring the 49ers training camp to Santa Clara, as well as for keeping the city's Northside land open for the future, instead of yielding to pressure for high-intensity private office and residential development.
Hindsight is always 20/20, but at the time these decisions were made, they faced considerable opposition because they traded off some short term tax revenue gains for long term possibilities.
It all came together, when another brash Santa Clara politician, former Council Member Kevin Moore started the stadium ball rolling in a 2003 letter to the 49ers owner John York that began, "There is an excellent opportunity to build a world-class San Francisco 49ers' Stadium less than a mile from your franchise headquarters in the City of Santa Clara ... Unlike other potential Bay Area stadium sites, Santa Clara's location has infrastructure in place,
and is ready for construction."
Popular in the Community