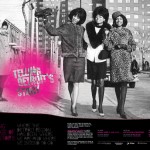 Last fall, Time magazine announced "Assignment Detroit," a year-long "special Time Inc. project" to "flood the D-zone with journalists" and "cover all aspects of the Motor City," in the words of John Huey, Time Inc.'s editor-in-chief.
Ultimately, the inevitable shortcomings of Time's special project produced a strong reaction in Detroit that has led to a unique gathering this week--a one-day summit that will bring together journalists and non-journalists to figure out how a community's story might be told more accurately and productively. The Detroit gathering is important because it is part of a growing movement to remake journalism as a new, more participatory endeavor. This post is about how the Detroit gathering came to be and where it might lead.
As a former reporter, I have roughly the same relationship to self-proclaimed "special projects" that most people have to multiple-fatality train derailments or deli meat-slicer accidents: I'm repulsed and I can't take my eyes away. In the news business, the term "special project," once decoded, generally means, "We're going to engage in a binge of short-term, hastily considered reporting on a complex and important subject that we should have been covering all along."
Time's Detroit project threatened to fall squarely within that decoded definition. But it also involved two of my great loves: Detroit and media. I spent most of my 20 years as a reporter and editor covering Detroit's people, problems and politics during the 70s and 80s. I continue to watch, analyze, speak and write about the media.
So I was pretty eager to read the kick-off of Time's project--a cover story in the October 5 issue titled (in print) "The Tragedy of Detroit." Sadly, the 2,700-word piece managed to turn my enthusiasm to disappointment about a third of the way through when it focused on deciding (based on evidence it never fully divulged) which individuals were responsible for "killing" Detroit.
Months later, I am still troubled by Time's fruitless and counter-productive search for someone to blame. But it's not Time alone that engages in such wild goose chases. Focusing on personal instead of structural failings is a problem that is endemic to modern, mainstream journalism. Time's prime suspects in the murder of Detroit included the late Coleman Young, Detroit's first black mayor, who, Time alleged (citing no specific examples), devoted himself to "the politics of revenge;" John Dingell, the white Michigan congressman who, in Time's view, failed to force the US auto industry to make smarter management decisions; and a series of union leaders and auto company executives charged, essentially, with criminal shortsightedness.
Some of these allegations are true; some I know to be false. Some are not only false but also display a tin ear for America's racial realities. More importantly, however, all are irrelevant, because Detroit's problems are not Detroit's--they are America's. I know that attacking individuals makes sexier journalism (and is often appropriate), but the truth is that America's industrial cities got into deep trouble because of decades of federal and state policies that deprived minorities of good jobs and homes, encouraged the building of the suburbs at the expense of the cities, encouraged big industry to abandon urban communities and concentrated the poor and unemployed in the cities. (If you doubt any of this, please read The Origins of the Urban Crisis by historian Thomas Sugrue.)
To give Time its due, they have been making a real effort to publish a wide range of stories about Detroit in a number of Time, Inc. media, including Fortune, Money and CNNMoney. They even have brought 11 Detroit high school students into the project as journalists in training. More importantly, Time is not alone, but just the most recent in a long line of major news institutions over the last half-century to parachute into Detroit and misdiagnose its deep, deep troubles.
What's truly important is that the Detroit story that unfolded in the October 5 issue of Time is at odds with the story that is told in the richly detailed and generally ignored history books about the city; at odds with the story narrated by many eye witnesses whom I and other Detroit reporters interviewed over the years; at odds with the story I came to know personally during a dozen years as a working journalist for newspapers and magazines in Detroit.
If this had been a few short years ago, I would have written a dissenting letter to Time's editor, which Time would not have printed, and that would have been that. (Actually, I did write a letter and Time did, in fact, ignore it. Don't you hate predictability?)
Of course, it used to be that when dissenting from the plotlines of the mass media, you had to beg for space and an audience from the same people you were criticizing. We all know (or can imagine) how well that worked out. But it's now 2010 and no one has a stranglehold on mass communications any longer. All in all, the mainstream media industry is in even more trouble than Detroit. (Should we buy an apartment in the Time-Warner Center in Manhattan and flood the T-zone with citizens bent on understanding the tragedy of the magazine business?)
So I contacted people I had worked with decades ago in Detroit. Bill Mitchell was first. At different times in the '70s, Bill and I each held the title of City-County Bureau Chief for the Detroit Free Press. Bill is now at The Poynter Institute, a non-profit journalism school that owns The St. Petersburg Times. Bill and I got in touch with Bob Berg, who served as press secretary to Bill Milliken, the Republican Michigan governor, and then to Coleman Young, the Democratic Detroit mayor. Berg, who now heads a Detroit PR firm, called Shirley Stancato, the CEO of New Detroit, an influential coalition of community leaders, business people and politicians that has been working on inter-racial and social justice issues in Michigan for more than 40 years.
Others joined, including Ben Burns from the journalism faculty of Wayne State University and academics from Marygrove College's Institute of Detroit Studies. But it was Shirley Stancato and her organization who made it possible to translate our ideas into collective action.
The opinions in this post are strictly my own, but I think it's true that everybody who participated in this extended conversation about journalism and communities in crisis ultimately came together around a central idea: As a community, we are all jointly responsible for defining our reality.
The past, present and future of the Detroit community--of any community--is too important and too complex a story to be left to Time magazine or to any single group. Especially now, when technology has given virtually everyone the ability to publish to large audiences, we have an obligation to use that ability to find and tell stories that advance our common understanding of the truth as well as our common welfare as community members, whether that community is Detroit or Chicago or America.
The object is not to exclude or minimize the role of professional journalists. To the contrary, I think we all want very much to activate communities to provide mainstream journalists with more and better sources of information and ways of finding important stories.
But I also believe the news does not belong exclusively to any specialized group of information workers. As the media business continues to fragment under the enormous pressure of changing technology and culture, it is critical to focus on how to include as many voices as possible in telling the stories that matter most to us all as individuals, interest groups, neighborhoods, cities, states, nations and world citizens.
So, under the leadership of New Detroit, a lot of people came together and we jointly invented "Taking Charge of Our Story"--an event scheduled to take place in Detroit on Thursday, March 18, 2010, between 9am and 4pm EDT. "Taking Charge" is a "one-day summit for journalists, educators, government officials, business, community and labor leaders to discuss how we can accurately portray Detroit and its history in ways that help us collectively shape the future of a better Detroit," as the event's official blog site says. About 250 people will attend by invitation, but we want to have as many others as possible attend online, where the event will be live-blogged, tweeted and shown on streaming video.
The ultimate goal of the day-long event (here's the
) is three-part:
To have leading historians present the history of Detroit, because it is a history too often ignored by contemporary journalism.
To have everyone participate in defining the subject areas that need attention and in locating the untold stories of the city and the region.
To have mainstream reporters, bloggers and citizens collaborate to report, create and produce an ebook that sheds light on Detroit's persistent state of crisis by telling some of the most important untold stories.
I hope everyone with an interest in communities, cities and the changes sweeping across journalism will follow Taking Charge of Our Story. I also hope you will consider organizing a similar event in your community. I happen to believe that the only way to build a future is by accurately telling the stories of a where a community's been, where it is and where it's going.
When I was a Detroit reporter, I once asked my boss, Detroit Free Press executive editor Kurt Luedtke, if I could help champion a Detroit version of a very successful New York City law that made former industrial loft buildings eligible to be converted to live-in workshops for artists. "You can either be a citizen or a reporter, Cheyfitz. Take your choice!" Luedtke responded. Well, I kept on being a reporter, but the choice always struck me as artificial and wrong.
These days, Luedtke's choice has been turned on its head. The new formulation is that if you want to be a citizen, you need to be a reporter, as well.
Popular in the Community