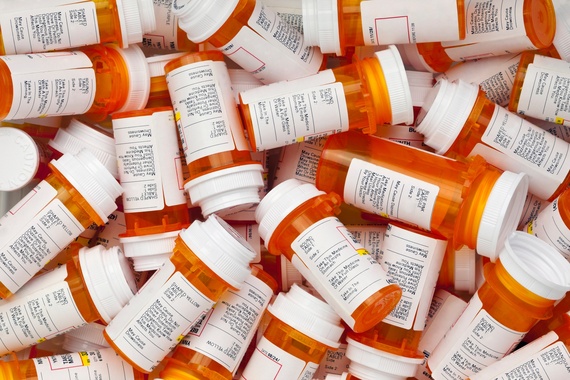 While the final presidential debate brought up discussions around protecting our borders and deporting drug traffickers, Chris Wallace (and every other debate moderator this election cycle) never asked about how our presidential candidates will address the very real public health crisis stemming from opioid and heroin abuse. Every day, the epidemic is killing 78 Americans and it is creating enormous risk for our next commander in chief who will be in charge of handling this crisis.

So, why is a security expert like me concerned about drug abuse? Our homeland defenses are focused on risk planning - terrorism is a threat, but so are hurricanes and tornados, oil spills and border controls, and public health risks like Zika and, clearly, synthetic drugs. Our nation's security is about calculating risks to all-hazards and supporting those who are trained to protect our citizens. Simply put, the drug epidemic is challenging our overall response capacity and we haven't closed the gaps in our postal system that brings the drugs here.
The numbers are staggering. Opioid and heroin related deaths are contributing to a crisis taking more lives than the HIV/AIDS epidemic at its peak ever did. In Cincinnati, Ohio, 174 people overdosed in six days. A recent CNN series, Heroin The Poisoning of America, shows that communities across the country, of all economic and social classes, are struggling to combat the epidemic and its terrifying consequences. The sheer scope of the problem is impacting our emergency personnel on the frontlines. Police and first responders are inundated and put at risk, stretching a homeland security network already dealing with so many other threats.

As with any vulnerability harming Americans, we need to address the means by which bad people or materials enter this country. And in many cases, it is through the global postal service where the system of monitoring the packages coming into this country is antiquated at best. We need to know if shipments are coming from the same address to addresses in the US that law enforcement believes are drug havens or if the same individual is sending packages from multiple addresses in Russia. Right now our agencies inspecting foreign mail shipped through the global post cannot answer these questions. We need the equivalent of a passenger-screening list for the mail; the technology is there, but the will hasn't been.
The opioid epidemic could change that calculation. Last week, a 19-year-old man in White Lake, Michigan died after buying a synthetic opioid, U-47700 or "Pink," on the dark web. The drug is known for being "seven to eight times stronger than morphine." Similarly, two 13-year-old boys in Park City, Utah died within two days of each other after trying to get high on the substance. All got a hold of the substances through the mail, coming from other countries.
It is now clear, whether the threat is terror or drugs, that we need to put in place better methods of tracking, including providing electronic data in advance of the package arriving at our borders, to allow agencies to more precisely track foreign packages that are entering the United States. Drug users simply order substances on the dark net with direct shipments to the US; they are gaming the vulnerability in the system. Even Gil Kerlikowske, the Customs and Border Protection Commissioner, testified that this advanced electronic data is a "critical support tool" to keep out high-risk packages from wreaking havoc on our communities.

This is a systemic homeland security issue as it is about our vulnerable borders and minimizing the potential that they are taken advantage of by terrorists or drug traders. According to the Department of Homeland Security, more than 340 million packages entered our country last year from foreign posts without the electronic data and screening needed by agencies to assess and monitor toxic, illegal drugs entering the country. By addressing one of the pathways that allows these drugs to enter our country through the global postal system, we can raise the bar for our own national security standards. Action will also allow us to have more tools to stop drug traffickers from attacking our towns already struggling with so much and will help to relieve our first responders from the burdens that the epidemic is bringing.
Juliette Kayyem is the author of the best-selling "Security Mom: An Unclassified Guide to Protecting Our Homeland and Your Home." She is a professor at Harvard's Kennedy School, a national security analysts for CNN, a former assistant secretary of homeland security in the Obama administration and founder of Kayyem Solutions, a security consulting firm. Kayyem is a senior adviser to the Americans for Securing All Packages coalition, a bipartisan coalition committed to improving postal security.
Calling all HuffPost superfans!
Sign up for membership to become a founding member and help shape HuffPost's next chapter