Twiddle is a band that I have been seeing for awhile now. The group consists of a bunch of dudes that started a band in college. They have grown and blossomed into something amazing that everyone and their mothers are talking about. In the past couple of years they have gone from playing to a couple of people in tiny venues to playing sold out shows where getting a ticket is like winning the lottery. If you haven't heard of Twiddle you will, and after reading this interview with guitarist Mihali Savoulidis, you will probably fall a little bit in love.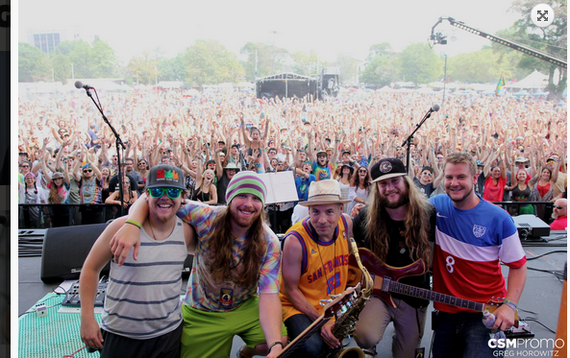 Taraleigh: What's your big why for doing what you do?
Mihali: Why I do what I do? Because music has the power to evoke all kinds of emotion. It can heal as well as help in times of grief. I'm also really into energy and there's nothing on Earth like the sharing of energy between a crowd and the band. On top of that, I love the power a single song can harness. One tune can turn someone's day around or remind you of something super special.
Taraleigh: Holy moly yes! You nailed it. Music had made me cry. It's brought a smile to my face so big I didn't know was possible. The energy that comes from music has had me travel all over the world just for another taste. Music is special. Thank you for creating the magic. I have a feeling I already know the answer to this next question, but I'm going to ask it anyway. What role does music play in your life?
Mihali: Music is my life and has been since a very early age. It's the way I'm wired. I couldn't see myself doing anything else. Whether it's watching live music, listening or playing. I love everything it allows you to feel.
Taraleigh: You are the music. As human beings we experience a lot of things that make us who we are. What's a big obstacle you've faced in your life and how did you overcome it?

Mihali: A big obstacle in my life I had to overcome is the loss of my closest friends. It was the music and being able to create music in their memory that enabled me to keep their spirit alive. I play those tunes as much as I can.
Taraleigh: I'm so sorry for your losses and I'm grateful you have a vehicle to keep their memory alive. You are making them proud right now. What was one golden piece of advice you received from someone that changed your life?
Mihali: The best advice I ever got was from my mom. She told me to do what you love, not hold back, to do it with every ounce of your being and ultimately your dreams would come true.
Taraleigh: Yes! Your mom is amazing. Tell her thank you for that advice which is now going to inspire so many of your fans. I'm grateful for that. What are you grateful for in your life right now?
Mihali: I'm grateful for my health, for my new wife and our dogs, my mom, siblings and my new family, the Gilligans. I'm grateful for my bandmates and our team who work relentlessly to allow us to do what we love for a living. Above all, I'm grateful for our fans who also allow us to do what we love.
Taraleigh: Congratulations on your new marriage. You have so much to be grateful for. What are you looking forward to?

Mihali: I'm looking forward to our new album. I'm looking forward to seeing what this next year has in store for us. I am also very excited to see what started 10 years ago grow so fast.
Taraleigh: I'm looking forward to all of that too. You guys have exploded on the scene and have the most loyal amazing fans. There is no doubt that the future is going to be even more majestic than your wildest dreams. Surrender to the flow, let love guide the way and you'll never go wrong. You've got this! Anything else you'd like to share?
Mihali: I'd really like to stress how lucky I am to get to do the one thing I love the most every single day for a living. None of that would be possible without the relentless support of my friends, family, Twiddle team, and most importantly our fans.
Taraleigh: Thank you for being awesome and sharing your gift with the world. We appreciate it more than you'll ever know.

Here's Mihali doing his thing

A little about Mihali's band, Twiddle:
Twiddle, a Vermont-based quartet, dismantles most preconceived notions of jam band culture. Their fresh multi-genre approach conjures up rock, jazz, and bluegrass, but above all, masterfully blends reggae and funk. After whimsically jamming in the fall of 2004, the founding members of Twiddle immediately recognized creative chemistry. By their second semester at Castleton State University, Mihali Savoulidis and Ryan Dempsey were carefully intertwining harmony and fantasy, birthing band staples like "Frankenfoote" and "Gatsby the Great". Twiddle took Castleton by storm, toured the northeast, and composed a catalog of original music before becoming upperclassmen. 2007 manifested Twiddle's debut release, The Natural Evolution of Consciousness.
This breakout album showcased the band's eclectic inspirations, imaginative lyrical abilities, and superb instrumentation. Twiddle's sophomore production, 2011's Somewhere on the Mountain, delves into the human spirit, speaking to our ambition, grief, and love. Their latest production, Live at Nectar's, is a double disc live album recorded in August of 2013 at Burlington, Vermont's Nectar's. A clear hallmark of their career, Live at Nectar's truly captures Twiddle in their element, the live experience. Currently Twiddle is shooting up the rows of festival lineups, packing prominent theaters, and inspiring each other. With sage songwriting and unmatched variety, Twiddle continues to exceed all expectations.
Twiddle started Kickstarter campaign to get support for their forth studio album. Support them online.
The awesome in me sees and bows to the awesome in you.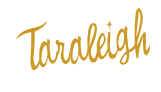 Taraleigh Weathers guides people who are in love with live music to merge a little bit of their "festival-selves" with their "real world-selves" so they can live awesome lives right now. It's ALL happening!
Don't wait for the next show to feel that festival high. Get a little high right here.
Popular in the Community