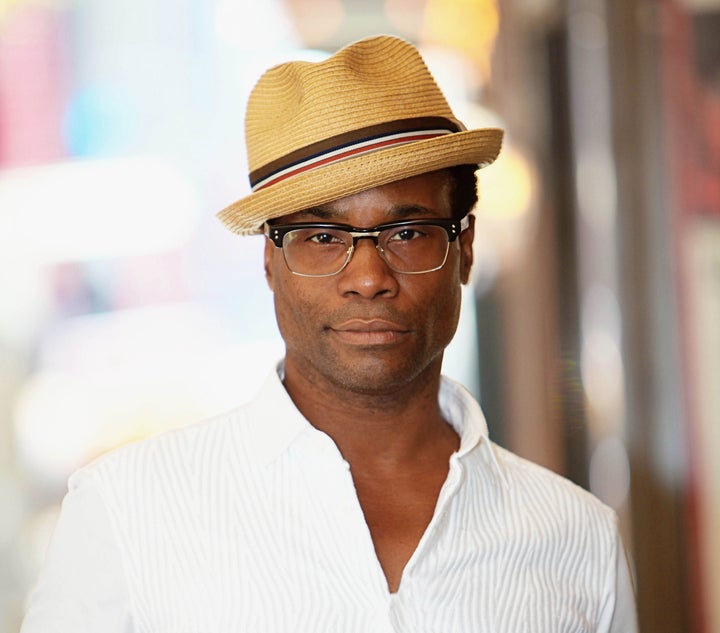 As the star of Broadway's "Kinky Boots," Billy Porter is all about the sequins, stilettos and sass, but on his new song, he's a lover forlorn.
Porter joins a starry Broadway lineup that includes Jonathan Groff, Kate Baldwin and Matt Doyle on the seven-song "pop-theater" EP, which will be released Sept. 15. The collection also serves as an introduction to Van Dyke and Talbott as an up-and-coming songwriting duo who have already penned two full-length musicals in addition to the new EP.
Neither Van Dyke nor Talbott are strangers to Manhattan's theater world. Talbott's 2011 play, "The Submission," was produced Off-Broadway with Groff in the starring role, while Van Dyke's work as a music director includes "Kinky Boots" and the 2011 Off-Broadway revival of "Rent," as well as concerts for Doyle and Tony winner Annaleigh Ashford.
The first song written for the EP, "Wait" originated as a minute-long snippet of music that Van Dyke emailed to Talbott on a whim after they'd written their first musical, "Imagine Harry," and had begun work on their second, "Wintersong." Working outside of the confines of musical theater proved to be surprisingly liberating, Talbott said, and the pair kept at it until they had the seven songs of "A View of the River."
"There are love songs and there are break-up songs, but they don't tell a linear story," he told The Huffington Post in an interview. "It's up to the listener to decide what happens next."
Van Dyke jumped at the chance to collaborate again with Porter, who he'd first worked with on "Rent" and eventually "Kinky Boots," for a project that he feels represents "the most artistic two years of my life."
 "He's the busiest guy on the planet, and the fact that he came in, knew the song, knew what he wanted to do and was ready to go was just mind-blowing," he said. "He's such a good mentor, in a way, for how to live as someone who has had the highest highs and the absolute lowest lows. He's come out on top."
Van Dyke and Talbott will present their work in a Sept. 21 concert at New York nightspot 54 Below. For more details on "The Songs of Will Van Dyke and Jeff Talbott: A View of the River," which will feature performances by Ashford, Doyle, Julia Murney, Jessica Vosk, Taylor Trensch and more, head here. 
REAL LIFE. REAL NEWS. REAL VOICES.
Help us tell more of the stories that matter from voices that too often remain unheard.