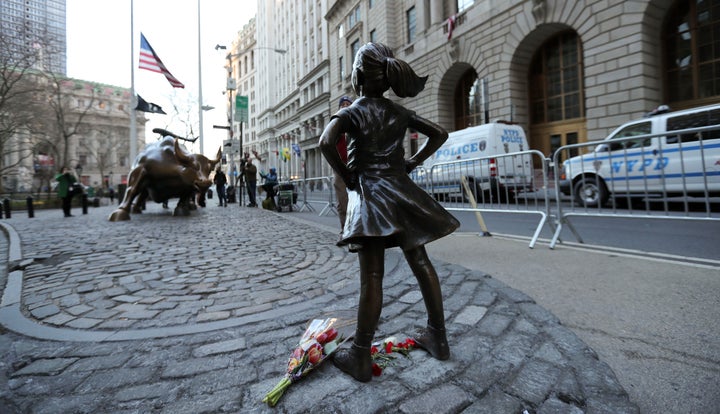 Artist Kristen Visbal is selling two-foot reproductions of the famous statue of a young girl facing off against Wall Street's "Charging Bull." The miniature reproductions each cost a whopping $6,500 and will be sold as a limited edition, with only 1,000 made in total.
"My hope is that your limited edition bronze will serve as a symbol of empowerment and encouragement and as a reminder that collaboration between genders and culture is the enlightened path forward for smarter, stronger decisions," Visbal wrote on the Fearless Girl website.
According to the website, 20 percent of the proceeds from sales of the statues will go to nonprofits that support women's education and gender equality.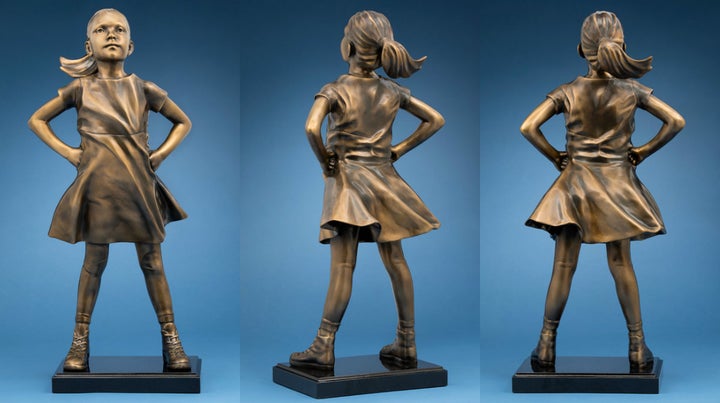 The original statue was erected last March in New York City by asset management group State Street Global Advisors to "increase gender diversity" and celebrate women leaders in business. In October 2017, it was revealed by the Department of Labor that State Street Global had paid women and black executives less than their white male counterparts. State Street Global Advisors agreed to pay $5 million back to over 300 women and 15 black employees.
New York City Mayor Bill de Blasio commended Visbal and the statue last March: "In her short time here, the Fearless Girl has fueled powerful conversations about women in leadership and inspired so many."
Although the statue is pricy, Visbal told CNN Money that she's considering selling smaller reproductions at a more affordable price. The current model will be sold in a "butterscotch brown" color with a base made of black granite. The production time to create a reproduction will take three to four months.
Popular in the Community