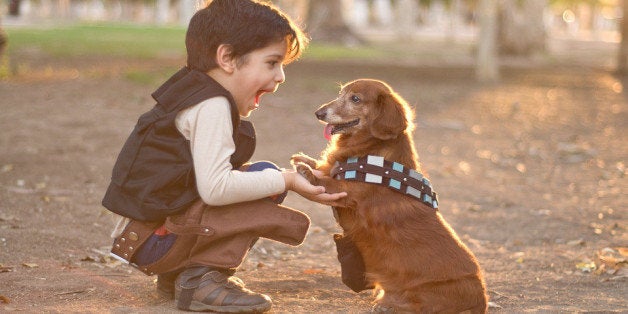 If you happen to be the proud parent of both human and fur babies, you're in luck. Not only do our furry friends make great sidekicks for the kids, but Halloween costumes are twice as nice when you can put that extra pair of, er, paws to work.
That's why we've partnered with Orajel™ to bring you these 10 "aww"-worthy coordinated costumes for kids and dogs, all guaranteed to make you grin.
1.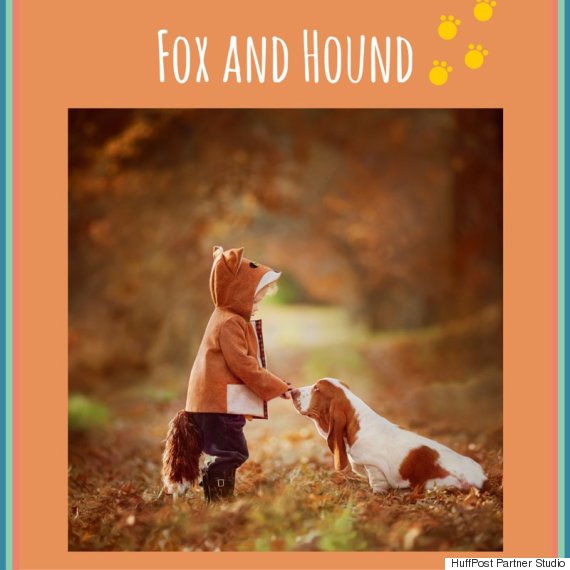 Barb Uil / jinkyart.com
This cute and simple costume is a heartwarming tribute to a childhood classic. Plus, it's a costume your little one can wear long after your jack-o'-lantern has been kicked to the curb.
2.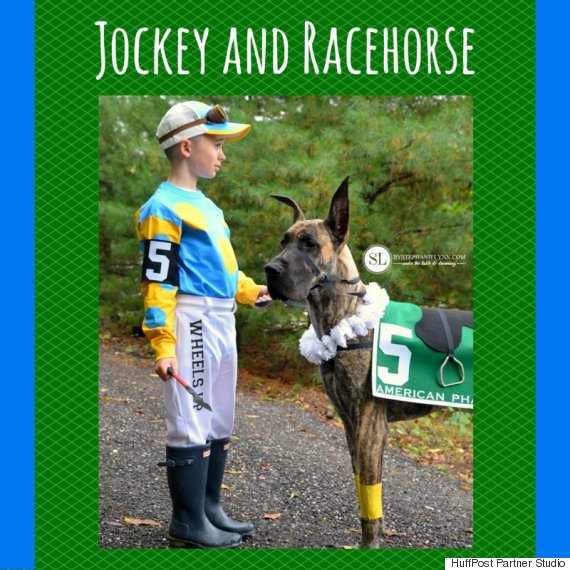 Stephanie Liebert / bystephanielynn.com
With American Pharoah's Triple Crown win in the rearview, these jockey and racehorse costumes are timely and smart for those with larger dogs.
3.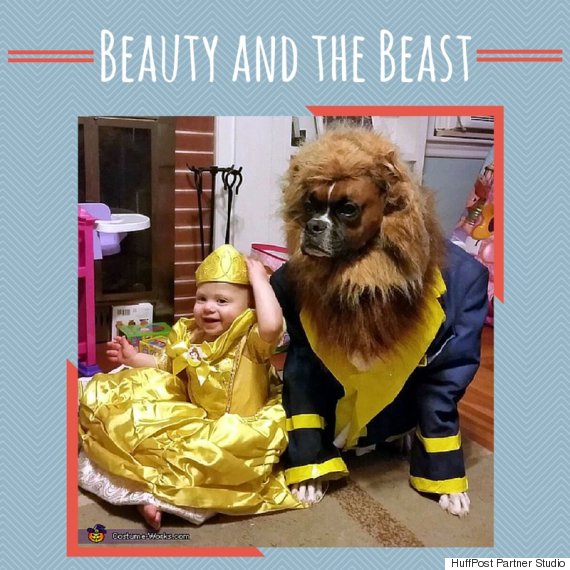 Costume Works / costume-works.com
It might not be a tale as old as time, but this Beast costume proves everyone looks good in a tux.
4.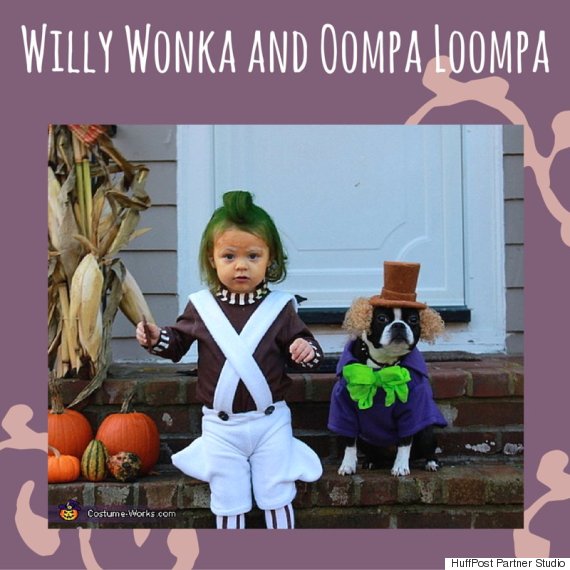 Costume Works / costume-works.com
I've got a perfect puzzle for you. What's cuter than a pup in a Willy Wonka costume? Oh, nothing, except a pup in a Willy Wonka costume and his oompa loompa sidekick.
5.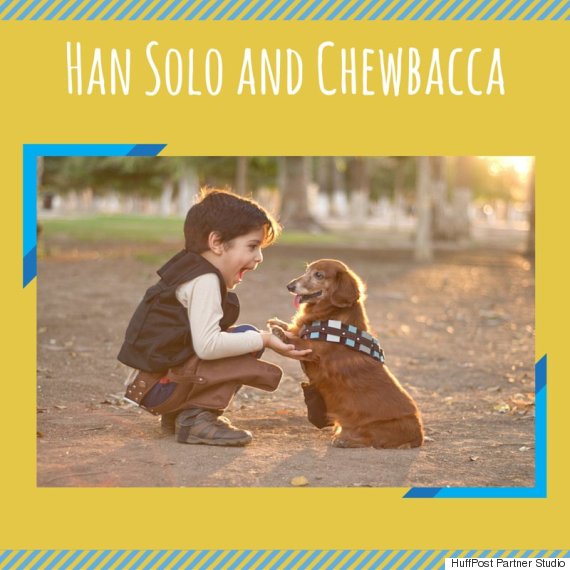 Rocío Preciado / cuije.com
Real-life best friends become a dark side–fighting duo in these adorable Han Solo and Chewbacca costumes. Because what dog wouldn't make a good Chewbacca?
6.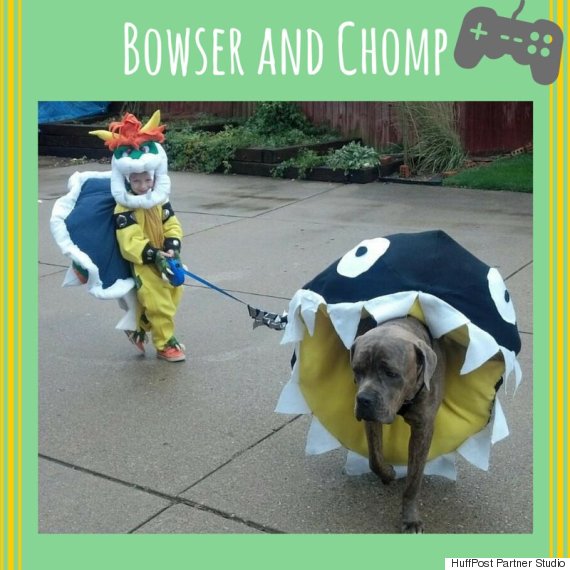 Briana Leduc / Reddit
These handmade, Mario-inspired costumes bring your little one's favorite video game villains to life. Bonus points if you add Mario and Luigi to the mix!
7.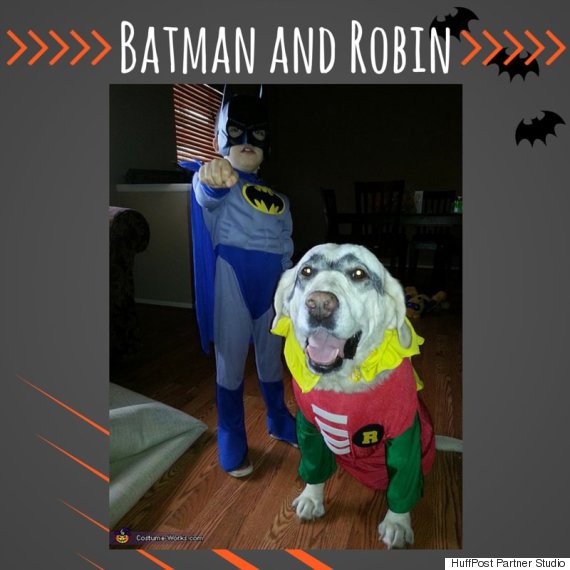 Costume Works / costume-works.com
These amazing Batman and Robin costumes treat man's best friend like the superhero he really is, because every pup deserves to put his sidekick powers to use once in a while.
8.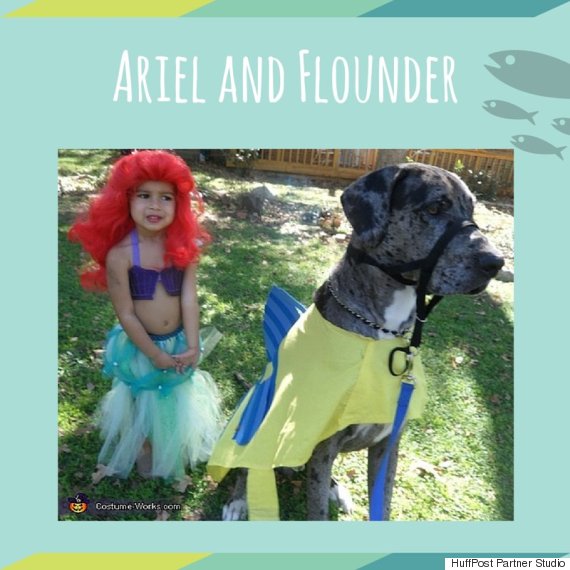 Costume Works / costume-works.com
This mermaid costume is an adorable reminder that our pets will do anything for us -- even dress up as an oversized flounder.
9.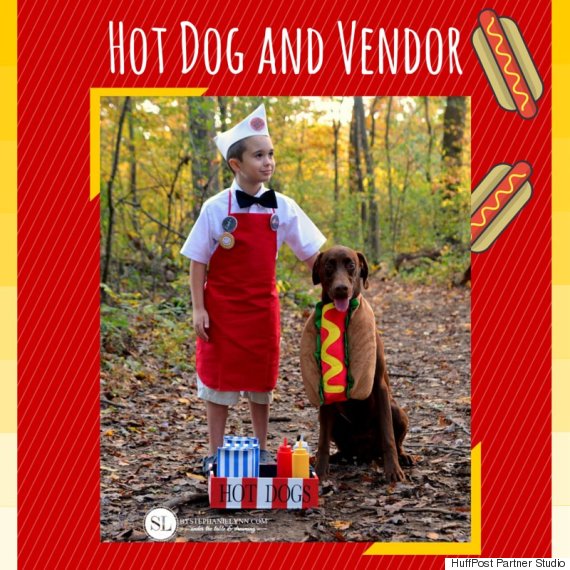 Stephanie Liebert / bystephanielynn.com
Turn your pup into a hot dog this Halloween with this clever, homemade hot dog vendor costume. Aren't they so cute you could just eat them up? (Sorry, had to.)
10.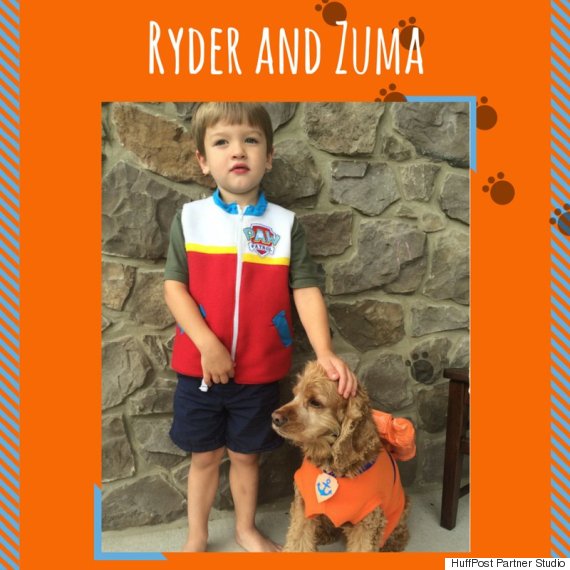 Danielle Pientka / diydanielle.com
If your kid is a fan of PAW Patrol, he'll love these fun and creative Ryder and Zuma costumes. With just a little DIY magic, your little ones will be ready to tackle everything from helicopter missions to kitten rescues.
This Halloween keep your little trick-or-treaters happy and healthy with Orajel™ PAW Patrol™ Fluoride or Fluoride-free Toothpastes and Toddler toothbrush. When brushing is fun it gets done!