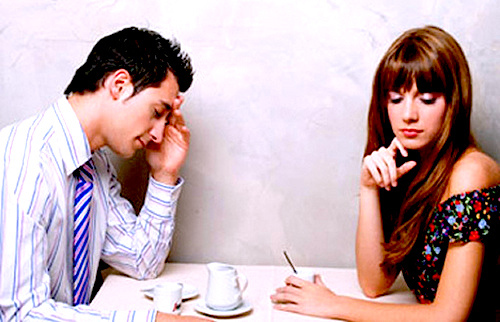 When a relationship comes to an end, life can get a little messy. Either someone is left heartbroken or both of you are upset and finally ready to move on. If the two of you were living together or married, it's even more complicated due to all of the things you shared -- home, pets, plants, furniture, children, if you have children together -- that need to be sorted through.
So what's the next step after a breakup? After my most recent breakup, I've been faced with this exact question. What is next? When you've been sharing space with someone and are accustomed to counting on that one person for love, care and support, it can make the separation all the more challenging.
The good news is, however, after a breakup we have the opportunity to get back in touch with who we really are and what we really want from life. No more compromising or sacrificing -- it's time for us to be a little selfish with our time and put ourselves first again. And why not? We are after all the stars of our own story.
Besides, when we love and take care of ourselves, we are more open to attracting others into our lives who will likewise love and take care of us. So let's focus our attention back onto number one so that the transition is a little (or maybe even a lot) easier.
Here are seven empowering ways to boost your confidence when overcoming a breakup:
1. Take a pole dancing class.
Pole dancing may be historically associated with strip clubs, however it has recently been recognized as a type of art form or sport. It's no surprise, as there's a lot of strength and flexibility involved. Additionally, pole dancing is a great tool for building self-esteem and confidence. In a recent pole dancing class I took, not only was I sore, but when the Venezuelan instructor and owner handed me a tiny pair of hot pants to do the class in, it reminded me of the importance of loving and cherishing our bodies, flaws and all.
2. Join the gym or start a new fitness routine.
What better time to start a new fitness routine or join a gym than when we're recovering from a breakup? Exercise will not only help us look better on the outside, but it will also help us feel better on the inside. As many studies point out, people who exercise regularly have a more positive outlook and lower rates of depression.
3. Get out there and network, socialize and meet people.
Thanks to the numerous networking sites like Meetup.com and EatWith.com or online dating sites like Match.com, there are so many ways to connect and meet people. Even if you're not ready to date, why not take advantage of this time to socialize, try new activities, dine at new restaurants and so forth? I've met some wonderful people while practicing Spanish at a language exchange or sharing a meal in someone's home.
4. Find some empowering and uplifting reading.
Whenever I'm in a little funk, whether it's due to a breakup or life's ups and downs in general, it always amazes me how an uplifting and empowering book can help me snap right back out of my funk. Some of my recent favorites have been James Altucher's Choose Yourself! and The Magic of Thinking Big by David J. Schwartz, Ph.D. Here's a list of 33 powerful and inspiring books that will help you change your life that I personally find inspiring.

5. Spend a day or a weekend with friends pampering yourselves.
Whether this means booking a spa day or getting together at a friend's house for wine, dinner and pedicures, the intention is the same -- spend some quality time with friends. While in a relationship, we sometimes have a tendency to go into hibernation mode. So schedule some time to meet friends out for coffee, dinner or a day at the spa.
6. Reflect back on all of the joyous moments in your previous relationship.
Rather than dwelling on the negative aspects of our previous relationship, we should take some time to reflect back on each of the positive things that came out of it. Here's a great exercise: Write down each of the things you are grateful for about your previous relationship -- what the experience taught you, what can be applied to your next relationship to help make it a success and so forth. Doing this will not only help us shed some light on how that relationship contributed to our growth and development, but will also help us in future relationships.
7. Enlist professional help.
While going through a breakup, we may need additional support outside of our friends and family. During my most recent breakup I reached out to a relationship coach to help me gain some greater clarity, refocus back on what I want and to help me move forward with my goals. Sometimes it helps to have the listening ear of a trained professional to help us move past our current situation.
Related