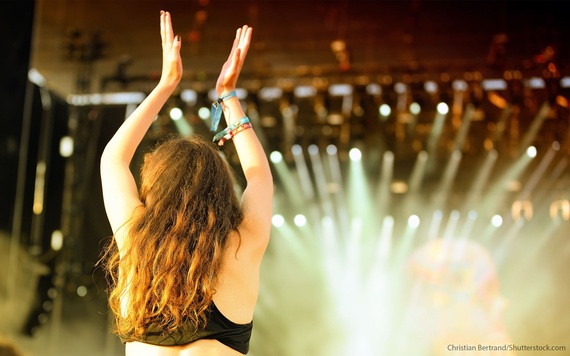 By Paul Sisolak, Contributor
The Coachella Valley Music and Arts Festival kicks off April 15 in Indio, Calif. The annual music festival is an international destination hotspot that runs for two weekends, attracting more than 198,000 people in 2015, according to Billboard.
With the growing popularity of festivals like Coachella, Electric Daisy Carnival and Bonnaroo, attending events to see your favorite artists can be expensive. Here's how to cut costs on your next trip.
How Much Does It Cost to Attend Coachella?
Passes for Coachella went on sale Jan. 6, and many have already sold out for both weekends. This year, general admission passes sold for $399, or $899 for VIP passes. Car and tent camping, meanwhile, added $99 on top of the cost of passes.
Tee pee camping bundled with general admission passes for two ran for $2,398, or $3,400 for VIP passes.
The upcoming summer months are bringing festivals like Lollapalooza, Stagecoach Country Music Festival and South by Southwest. One-day Lollapalooza tickets sold out at $120 each, while Stagecoach passes ran for $299 for general admission.
7 Money-Saving Tips for Coachella, SXSW and More
1. Start a Savings Plan
Starting a savings plan sounds simple enough, but motivating yourself to cut costs throughout the year to accommodate for a weekend at Coachella takes discipline.
The easiest way to save up money for music festivals is to set up automatic deposits to drop funds into a savings account. Schedule a deposit of $25 for 12 months and you'll have $300 in the bank to cover admission costs.
2. Pick Up a Side Gig
If you've already purchased tickets and your bank account is hurting, it's time to pick up a side gig for a few weeks -- or longer. Even if you're working full time, you can pick up a part-time job for a few months to help recoup costs.
If you have a special skill or talent, it's time to put it to work with freelance gigs and contract work.
3. Buy Tickets Secondhand and Share
While many third-party vendors online might rack up prices for sold out passes, you might be able to pick up discounted or at-cost passes on Craigslist. Oftentimes, you might even hear of a friend or Facebook friend who's changed their mind about attending a music festival and are looking to sell off their pass.
You can also take advantage of pre-sale tickets and early bird specials by signing up for email updates through the music festival's website.
4. Bring Your Own Food and Drinks
Food and drink costs are sky high at music festivals. Pool together funds with your friends for refreshments and meals and do a grocery run on your way to the music festival or the night before.
Peanut butter and jelly might not be glamorous, but it'll save you time and money when you're running to catch an act on the festival grounds. Because you can't bring outside food or drinks to the festival, eat a big meal beforehand and plan ahead for meals throughout the day.
5. Rent Campgrounds and Couch Surf
Whether you're headed to Coachella, Lollapalooza or SXSW, finding an affordable place to stay can be difficult. Look for opportunities to camp away from festival grounds and split costs with a lot of friends.
Renting a van or RV and parking near the venue can also help you cut costs, while couch surfing can be a good option if you're traveling alone or with one other friend. Look to sites like Coachsurfing.com to find cheap places to stay.
Proper lodging, like an apartment rental off Airbnb, can be expensive, as many rentals jump in price during festivals. If you're really looking to party on a budget, come to terms with the fact that you're not liable to have access to air conditioning -- or a shower at that.
6. Carpool, Bus and Bike
Uber can be expensive during Coachella with the influx of travelers. Look for local carpooling services and reach out to concertgoers. If you have a friend or a friend of a friend that lives locally, offer to pay them for a ride to and from the venue.
Festivals will often have shuttle services. Even if you're some ways off from the venue, you can bike or take a bus to a shuttle stop, helping cut your costs.
7. Become a Music Festival Volunteer
Every festival needs its share of volunteers. Whether you're headed to Lollapalooza or SXSW, you can sign up to be a volunteer. While getting picked as a volunteer is a gamble at best, if you manage to land a gig you can get steeply-discounted prices or see acts for free during your off hours.
More from GOBankingRates:
Calling all HuffPost superfans!
Sign up for membership to become a founding member and help shape HuffPost's next chapter