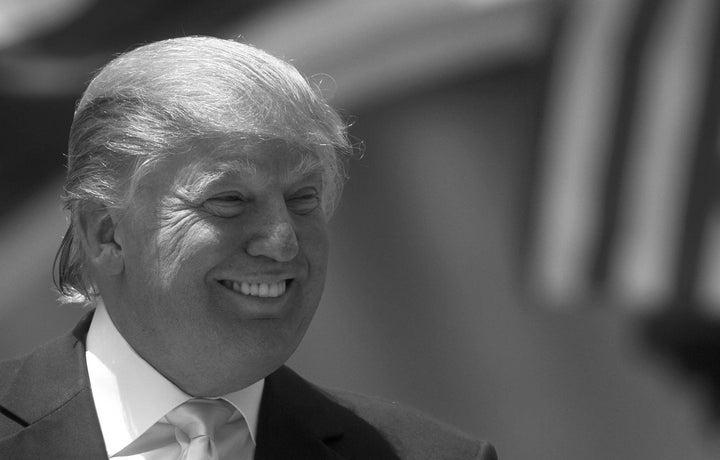 The wind was blowing at a strong, southern clip as Donald Trump took the stage under a blazing sun in the Florida city of Boca Raton on April 16, 2011.
Trump wore a pink tie with a dark suit over a white button-up as he strolled up to the podium to James Brown's "Living in America." The South Florida Tea Party had agreed to let Trump be the featured speaker for their event and this was the first time he had ever given a stump speech for the far-right movement.
A Wall Street Journal/NBC poll from earlier in April showed a hypothetical Trump candidacy beating out all other Republican candidates among Tea Party supporters, so members of the crowd speculated Trump would announce his candidacy during this speech. Among the 2,000 gathered there, a chant rose up: "Run, Donald, run."
Trump only teased the possibility of running, but closed this Tea Party speech by claiming that if he did decide to run for president, he would rebuild the country and "the United States will be great again." He'd never said this at a political rally before, although, in February, he'd claimed the slightly more inclusive, "Our country will be great again," during CPAC, an annual conservative event.
Later in 2012, six days after the election when Mitt Romney lost to President Barack Obama, Trump filed to trademark the refined phrase, "Make America Great Again."
When Trump left the stage in Boca Raton and met with his longtime aide, Roger Stone, in a black limousine, he said, "Wow! That was unbelievable," as reported by Alex Leary of The Tampa Bay Times.
"There's something here," the future candidate added.
And so, the American dream came crashing down on April 16, 2011.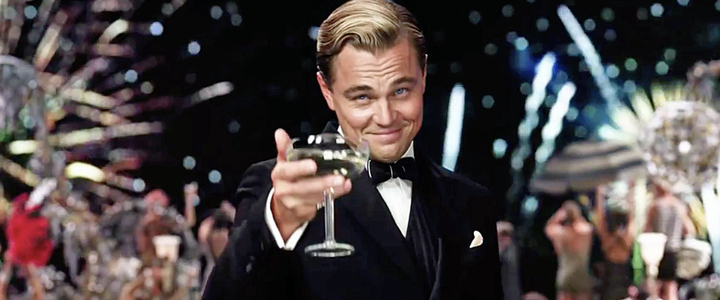 Meanwhile, up the eastern coast of the United States in Long Island, New York, and seemingly unrelated at the time, developers were destroying a 115-year-old mansion on the same exact day. Deemed the "Gatsby house," local legend claimed the house on 30 Hoffstot Lane inspired Daisy Buchanan's lavish East Egg home in F. Scott Fitzgerald's novel The Great Gatsby.
The book, which is often considered the Greatest American Novel, centers around the Fitzgerald-created Jay Gatsby, a New Yorker who became rich by possibly nefarious means. At night, Gatsby often stares at a mysterious green light that emanates from Daisy's house, always in the distance. As novelist John Green (The Fault in Our Stars) claims in a Gatsby-themed episode from his popular YouTube explainer series, also from 2011, Fitzgerald inserted the house's green light as a symbol for "the American dream."
Fitzgerald's novel ends with the passage:
Gatsby believed in the green light, the orgastic future that year by year recedes before us. It eluded us then, but that's no matter ― tomorrow we will run faster, stretch out our arms farther ... And one fine morning ― So we beat on, boats against the current, borne back ceaselessly into the past.
Although the "Tea Party" name has lost power since 2011, Trump learned he could tap into the far-right movement on April 16, 2011. This coincidentally corresponded with the moment one of the most famous symbols for the American Dream blinked out of existence.
A few days after the Boca Raton speech, Stone wrote on his site, The Stone Zone, that Trump was actually worried about how it would look to be promoting the Trump brand for his first big political speech to the far-right. This was a pervading criticism about Trump at time, given as a reason for why he shouldn't actually run for office and stick to business.
"At last weekends [sic] Tea Party Tax rally in Boca Raton," wrote Stone, "Trump asked his host if he should take off his trademark pastel tie for his speech. 'No,' he was told, 'you gotta look like you look on TV.'"
Of course, using the presidential campaign for self promotion is now a staple of Trump's identity. But it's also a propped-up identity perpetuated to portray what he thinks other people want from him. In Boca Raton, he became Donald Jay Gatsby.
So if today, in 2016, you find yourself constantly wondering, "When did this all start?," April 16, 2011 is a pretty good bet.
Here's an attempt at a follow-up to the broken symbol ...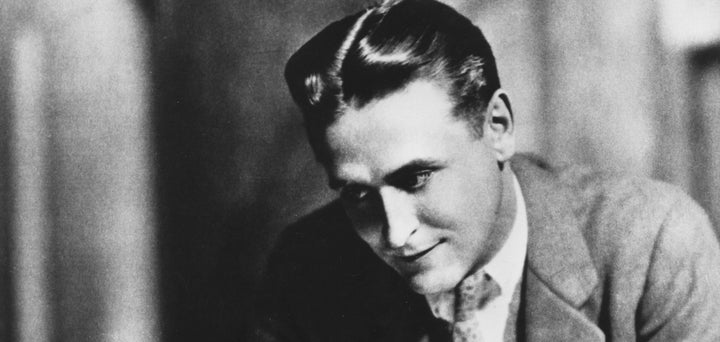 With the first 2016 Presidential Debate a week away (Sept. 26) and what would have been F. Scott Fitzgerald's 120th birthday (Sept. 24) this upcoming weekend, it seemed like as good a time as any to try and fix what somehow became very broken half a decade ago.
I saw that Trump would be giving a speech in Florida on Sept. 19, returning him roughly to the scene of the crime. From watching various body-switching and time-traveling movies, I've learned that to set reality back to normal, you have to try and recreate the moment where things went awry.
Without the means to rebuild Daisy's mansion, I determined I'd need to find a different way to insert a green light into the New York sky. As luck would have it, I recently gained special access to an online app, Spireworks, that allows you to control the lights on the spire of the Bank of America Tower. That tower happens to be just about a mile away, or 14 streets, from Trump Tower, home to Trump's infamous office and, of course, the taco-bowl-making Trump Grill.
Fitzgerald based Gatsby and Buchanan's homes in a fictionalized version of Long Island, which neighbors Manhattan. Putting a green light into the Manhattan skyline the night Trump spoke in Florida would have to be close enough. I hoped the loose symmetry could restore order to the universe.
At midnight, starting a new day, and one fine morning, I went to the roof of my Brooklyn apartment, played James Brown's "Living in America," stared into the distance feeling a slight breeze to the north and then found a green light was already shining like a beacon in the skyline.
It had rained more or less all day and the sky remained cloudy, but this green light still easily reached the roof of my apartment.
In yet another all-too-perfect-seeming coincidence, the Empire State Building was green, scheduled that way to honor Climate Week NYC. The green light cut through bad weather to literally symbolize the hope of a less volatile and stormy tomorrow.
I still turned the spire atop the Bank of America Tower green, but, that night, the predestined light shone much brighter than anything else around. The universe seemed to be correcting itself.
The green light needs to last through November so the American dream doesn't permanently die.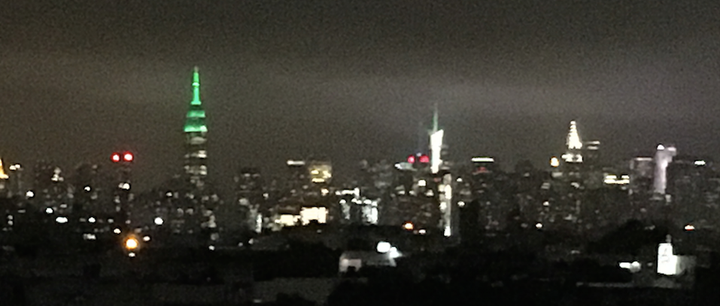 I do not know for sure if the American Dream was saved that night and morning. Unless Trump resigns, we'll have to wait until November to find that out for sure.
But in the meantime, whenever you see a green light topping the Manhattan skyline, remember that, despite New York City being the birthplace to Trump, this is still a city of dreams.
Although it's a small gesture compared to the powerful green light of the Empire State Building, I'd still love to turn the spire atop the tower near his office green as a reminder to Trump that he is a contemporary Gatsby.
Further, whenever you see a green light in the sky, remember there's still hope that Trump will not be our next president.
The American Dream does still exist out there, but it's most certainly not for him.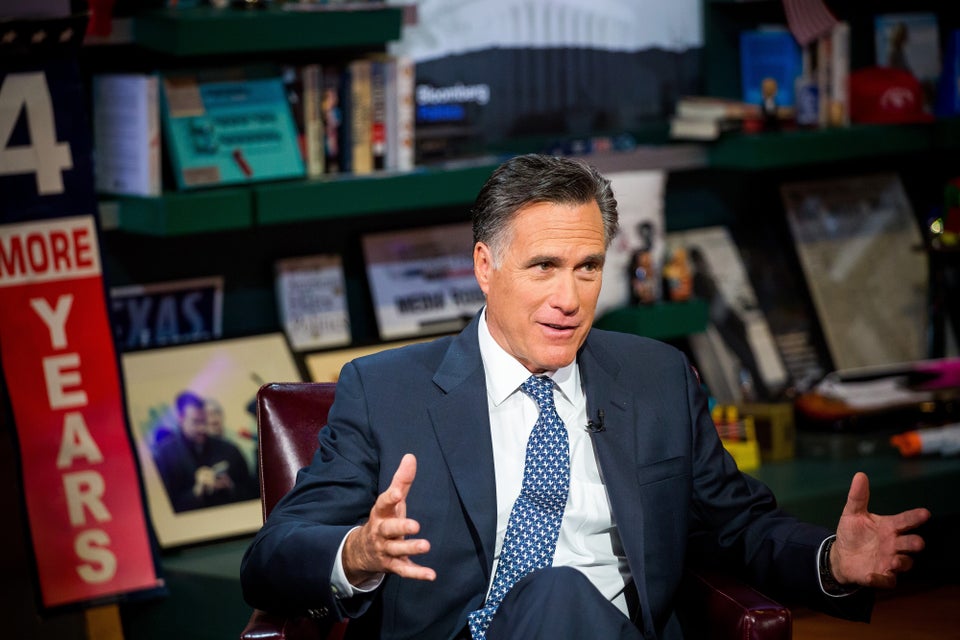 Republicans Who Have Refused To Back Donald Trump