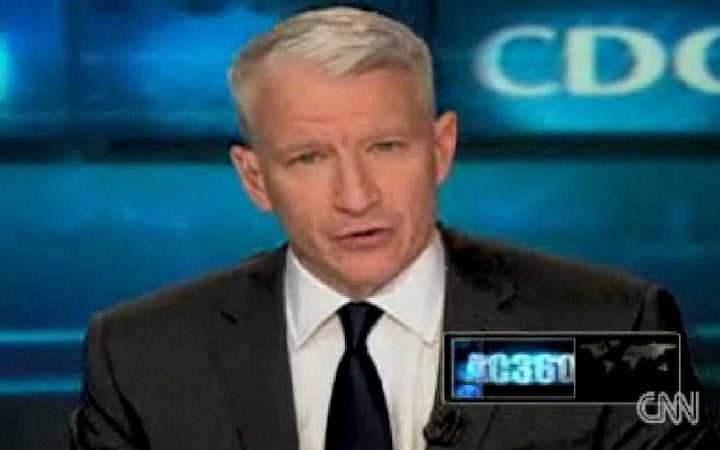 CBS executives, mindful that Katie Couric's contract expires in a little over a year, have talked to Anderson Cooper of CNN about an anchor job, according to two TV veterans informed of the meeting.
Cooper currently contributes to the network's "60 Minutes" in addition to his anchor duties on CNN.
And while the New York Times frames the news around Katie Couric's contract, which expires next year, Stelter also notes that it is "unclear whether Mr. Cooper was (or is) being considered by CBS executives as a replacement for Ms. Couric." He recalls that the network had had interest in Cooper for its morning program, the "Early Show."
CBS News & Sports President Sean McManus recently came out in support of Couric — whose "Evening News" has remained mired in third place throughout her tenure there — after rumors swirled that she would be facing a pay cut.
"Katie's work on the 'Evening News', '60 Minutes' and special events is brilliant,' McMmanus told the Huffington Post at the time. "Nobody in the business works harder than Katie and I can tell you unequivocally that there have been and are no plans and not even a single discussion about making a change or renegotiating."
Update: A spokesman for Cooper tells the Huffington Post that Cooper did not meet with CBS regarding an anchor position but rather regarding his work with "60 Minutes":
Reports that Cooper has recently met with CBS News re: an anchor position are false. He is not engaged in any additional conversations with them beyond those necessary for his continuing role on '60 Minutes.'
Popular in the Community