Conservative firebrand Ann Coulter and the Daily Caller's Mickey Kaus held a one-sided debate on Saturday that mostly served as a 50-minute screed from Coulter on the "browning of America" due to immigration.
Among other reasons to oppose reform, Coulter said: It would help Democrats.
"You want the Democrats who want more immigrants, particularly illegal immigrants, because they need brand new voters, just warm bodies, more votes," she said. "Amnesty goes through, and the Democrats have 30 million new voters. I just don't think Republicans have an obligation to forgive law-breaking just because the Democrats need another 30 million voters."
The debate was ostensibly between a conservative and a liberal -- Kaus said he voted twice for President Barack Obama -- but the two speakers shared the same view on immigration. Although they discussed a variety of topics, immigration became the principal focus -- and not exactly in the softer tone many Republicans have been attempting on the issue to avoid alienating Latino voters.
On that front, Kaus wasn't much different from Coulter.
"Democrats have a perfectly good reason to be for amnesty, which is craven ethnic pandering that's going to ensure our power for the next two generations, but what is the Republican excuse?" Kaus asked while talking about Republicans who support reform.
Coulter praised 2012 Republican presidential nominee Mitt Romney's comments on immigration, which were widely considered to hurt his efforts to win over Latinos. She said she supported Romney because he was the "most aggressive" on immigration.
Coulter said only MSNBC seems to have noticed -- and celebrated -- the "browning of America." "But if you don't celebrate it, you're a racist," she said sarcastically.
She mocked those who are more sympathetic to undocumented immigrants, saying most undocumented people are young men who crossed the border without authorization. She also said it's wrong to claim concern about children when discussing deportations.
"It's not as if people crossing the border illegally in the back of trucks marked pico de gallo, hiding in barrels, running from the border guards -- it's not like they did not know what they were doing was wrong," she said. "Everyone acts like they stumbled into the country."
Before You Go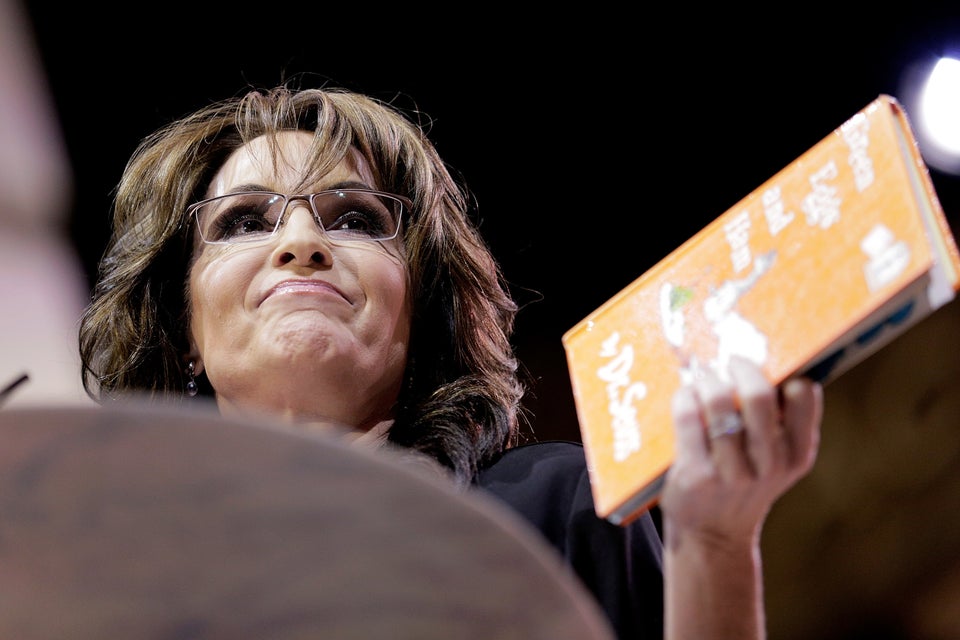 CPAC 2014
Popular in the Community