"I think this is a sad story. Anthony Weiner is a bit of a weirdo. Hillary Clinton didn't marry him, and she didn't hire him. She hired Huma Abedin. So to make the leap that Anthony Weiner is a security threat, I disagree with Trump," Rep. Sean Duffy (R-Wis.) told CNN's Wolf Blitzer.
Duffy, a Trump supporter, said the GOP nominee made "a mistake" in politicizing the news that Weiner texted lewd pictures to a woman, including one that featured his young son. In a statement on Monday, Trump suggested that Weiner may have had access to "highly classified information," attempting to link him to Clinton's email controversy.
"I only worry for the country in that Hillary Clinton was careless and negligent in allowing Weiner to have such close proximity to highly classified information," Trump said in a statement. "Who knows what he learned and who he told? It's just another example of Hillary Clinton's bad judgment. It is possible that our country and its security have been greatly compromised by this."
"Why aren't we talking about Huma and her ties to the Muslim Brotherhood? Why aren't we talking about the fact that she was an editor for a Sharia newspaper?" Duffy asked CNN's Brianna Keilar.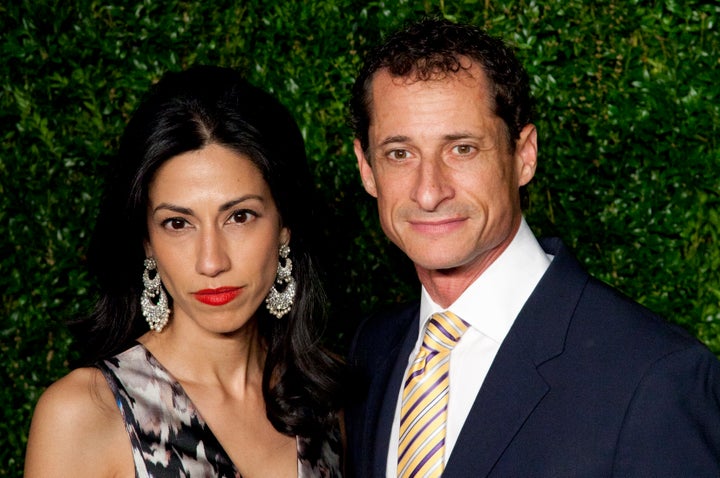 "I've got eight kids. This is a young boy whose parents are splitting up. This is a sad day for that little boy," Duffy said. "We should leave the politics out of that separation."
Duffy also worried that Trump's tendency to launch personal attacks at his opponents "is a distraction from the main issues that Americans are focused on."