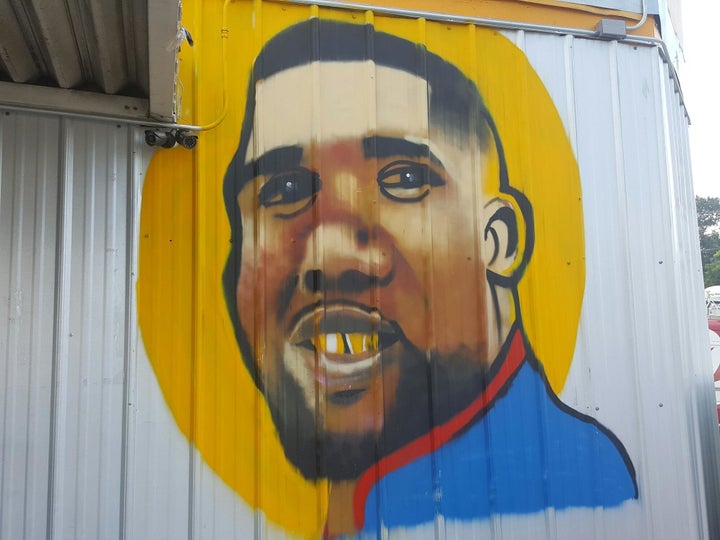 In the moments just after tragedy, words can seem insufficient in expressing the shock, anger, and despair a person might feel.
Following the brutal deaths of Philando Castile and Alton Sterling, two black men shot and killed by police officers this week, many people ― artists in particular ― took to social media (and the streets) to share images of support for black lives, along with impassioned calls for justice and action.
The art that spread, across Twitter and Instagram and beyond, communicates complex feelings that speech might not.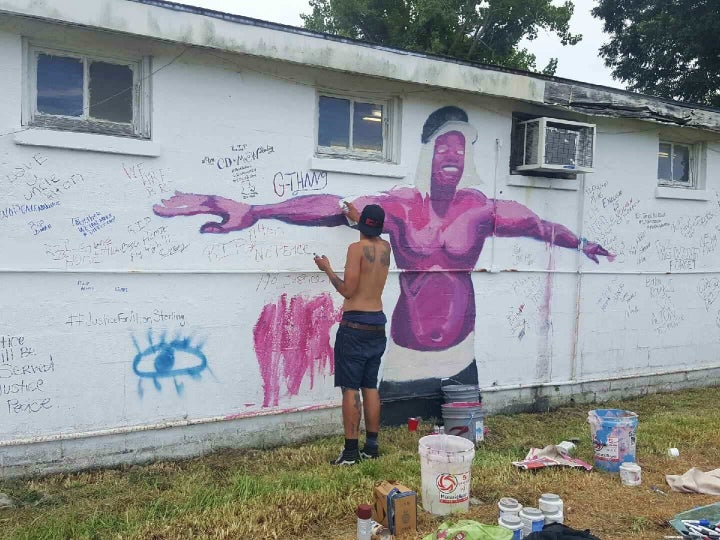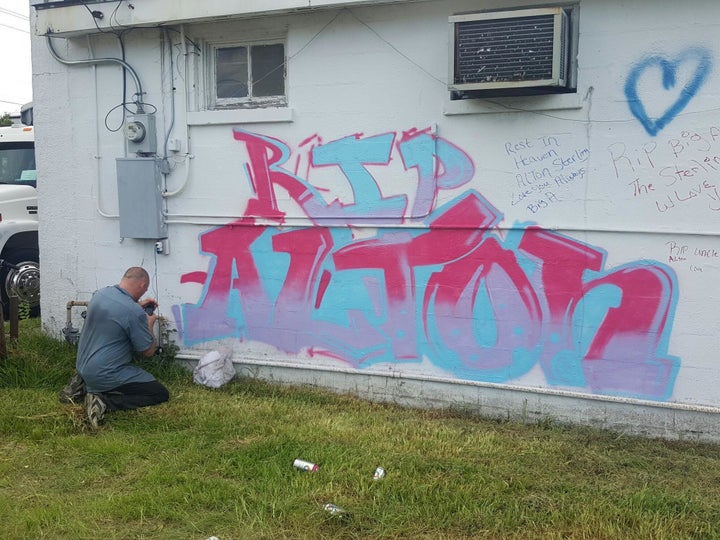 "We value posting the image because speech is cynical," Kyle Chayka wrote in an earlier piece that explores ― and carefully criticizes ― the practice of sharing images after tragedy. "We turn to grief memes when words fail our feelings, when we are yearning to address something that no writing of our own can quite embody."
Sharing artwork like this allows people across the globe to earnestly connect in moments of grief, even if that connection is fleeting. Still, following the deaths of Castile and Sterling, many activists, writers and supporters across social media have commented on the need for individuals to move beyond liking and sharing posts online, and pursue action. "Find the language and talk to your people," poet Danez Smith wrote today. "On the internet and off."
Related
Before You Go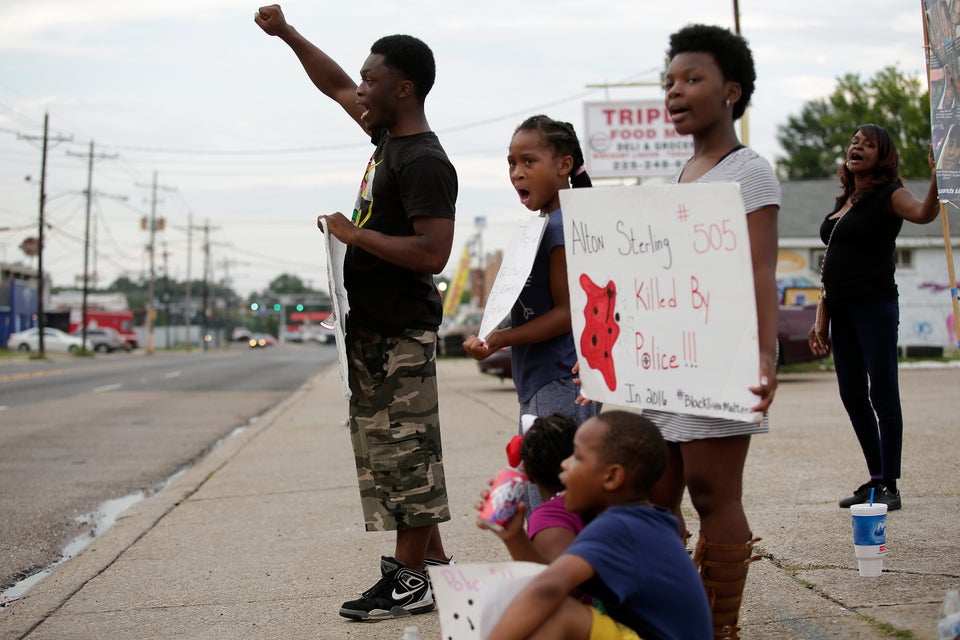 Baton Rouge Protesters Show Support For Alton Sterling
Popular in the Community