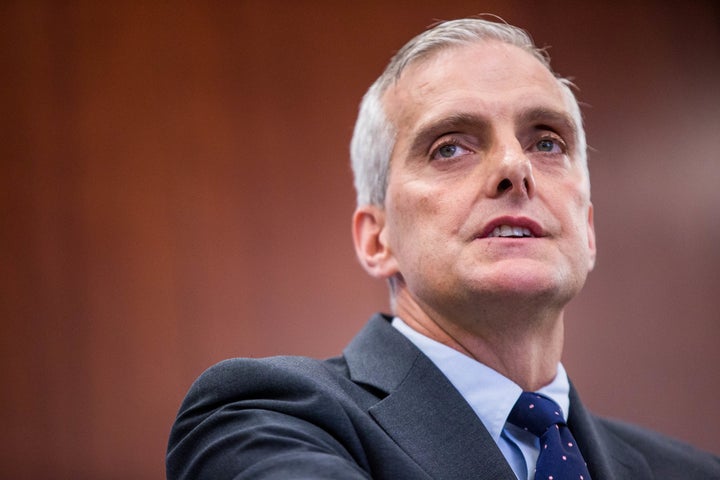 WASHINGTON -- The nation's heroin epidemic has risen to the top of President Barack Obama's list of priorities -- it made it into the second paragraph of his State of the Union address on Tuesday night -- and his chief of staff says the issue should drive a bipartisan push to reform the criminal justice system.
"The president very early in the speech talked about his hope that we can work together on the opioid and heroin addiction challenges, epidemics in this country," McDonough said Wednesday at a Christian Science Monitor event. "I think that can, and should, feed the criminal justice reform effort."
Obama is holding out for getting something done on criminal justice reform before he leaves office. Several Republicans have bills addressing the issue, like Reps. Jim Sensenbrenner (R-Wis.) and Sen. Chuck Grassley (R-Iowa), and Democrats like Rep. Bobby Scott (D-Va.) have cosponsored bills with them.
McDonough said it makes sense to tie the heroin crisis to reform efforts because of the large number of people in prison, sometimes for life, for nonviolent drug offenses. Last month, Obama commuted the sentences of 95 people who largely committed nonviolent drug crimes.
"I think in each of the commutation efforts we've gone through ... as it relates to time, there's kind of some fundamental injustice that we should correct in terms of the time that any of these individuals is now serving, which is, in cases across the board, Republicans and Democrats, conservatives and progressives agree, is too much," he said. "We ought to correct that."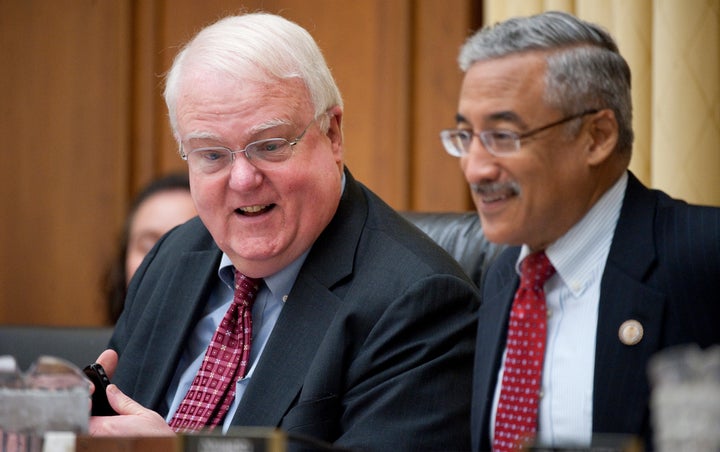 It's not clear if Republicans see the need to address heroin addiction as central to reforming the criminal justice system. About 669,000 Americans reported using the drug in 2012, and the numbers are growing every year.
"Addiction challenges are certainly an important aspect of criminal justice reform efforts," said Nicole Tieman, a spokeswoman for Sensenbrenner.
"Congressman Sensenbrenner introduced H.R. 953 – the Comprehensive Addiction and Recovery Act – which addresses the heroin epidemic as well as other issues related to drug addiction," she said. "However, because there is broad bipartisan support on many facets of criminal justice reform, the Congressman wouldn't limit heroin addiction as the only way forward toward meaningful reform."
McDonough conceded it will be hard to get criminal justice reform done, with or without addressing the heroin component. Congress is expected to essentially stop working by July to focus on the presidential race, and passing criminal justice measures will require cooperation between the White House and some of the most conservative lawmakers.
"The president has had a series of meetings with Republicans and Democrats together, as well as individual meetings with members on both sides, that have been among the most substantive that he's had on any issue," McDonough said.
Beth Levine, a spokeswoman for Grassley, didn't shut the door on the idea.
"The bipartisan criminal justice reform effort that Senator Grassley and Senator Durbin led resulted in a carefully crafted bill that gained support from hundreds of organizations across the political spectrum," Levine said. "If addressing the opioid and heroin epidemic fits into that, and doesn't upset the bipartisan coalition, it's something that will be considered."
Update: This story has been updated to include a comment from a spokeswoman for Sen. Chuck Grassley (R-Iowa).
PHOTO GALLERY
Obama's Final State Of The Union
Calling all HuffPost superfans!
Sign up for membership to become a founding member and help shape HuffPost's next chapter