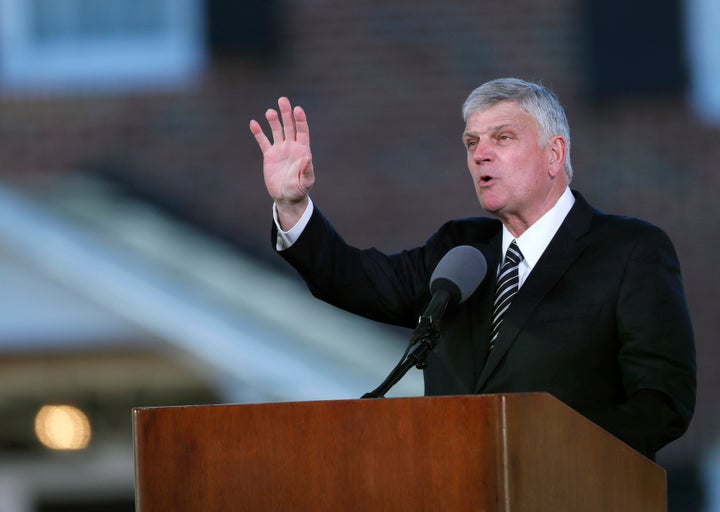 Queer British Christians and their allies reacted to the arrival of an anti-LGBTQ evangelical preacher in their town by highlighting the inclusivity they believe is at the core of their faith.
For months, queer activists, Muslims groups and local politicians have objected to U.S. evangelist Franklin Graham's plans to preach in the U.K., citing his anti-Muslim and anti-LGBTQ views. Despite their attempts to stop the visit, Franklin Graham, a son of the famed evangelist Billy Graham, headlined at the Lancashire Festival of Hope in Blackpool this weekend.
But some British Christians weren't enthused about the American preacher's visit. Outside the Winter Gardens entertainment complex where the festival took place, a group of LGBTQ-affirming Christians gathered to show attendees that, despite Franklin Graham's rhetoric, there's plenty of room in the Christian tradition for queer people.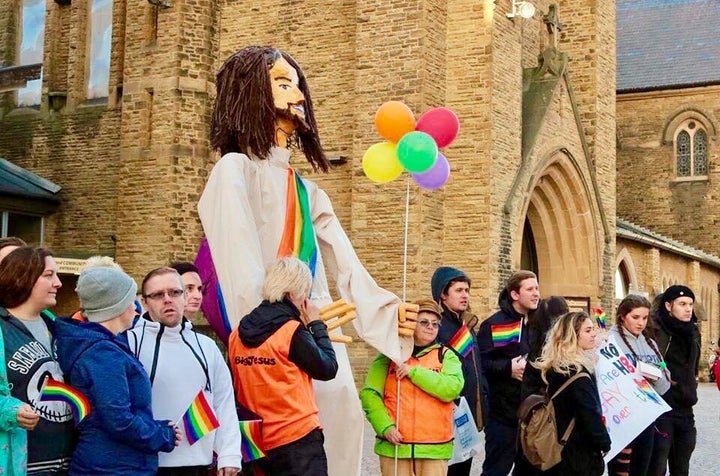 Protesters stood outside the venue on Saturday and Sunday with a 12-foot-high Jesus draped with a rainbow sash. The "Big Jesus" figure, which has made appearances at numerous LGBTQ pride events throughout the U.K., helps Liberty Church Blackpool spread a message of inclusivity, according to Nina Parker, the church's pastor.
She told HuffPost that the group spoke with festival attendees outside the venue ― some of whom didn't seem aware of Graham's stance on LGBTQ issues.
"Through [conversations] with passers by and some people going into the Festival we were able to tell people that there are Christians who value the equality of gay people and are truly inclusive," Parker told HuffPost in an email.
Liberty and other queer-inclusive churches in the area also teamed up to put on what organizers called a Rainbow Weekend. Four local churches opened their doors to host alternative events, including inclusive Communion services, song services and other worship events.
Parker said that Graham's festival had the unintended consequence of deepening the bonds between inclusive churches and Muslim organizations.
"We have met people we would not have encountered and have now built a network of support locally," Parker said.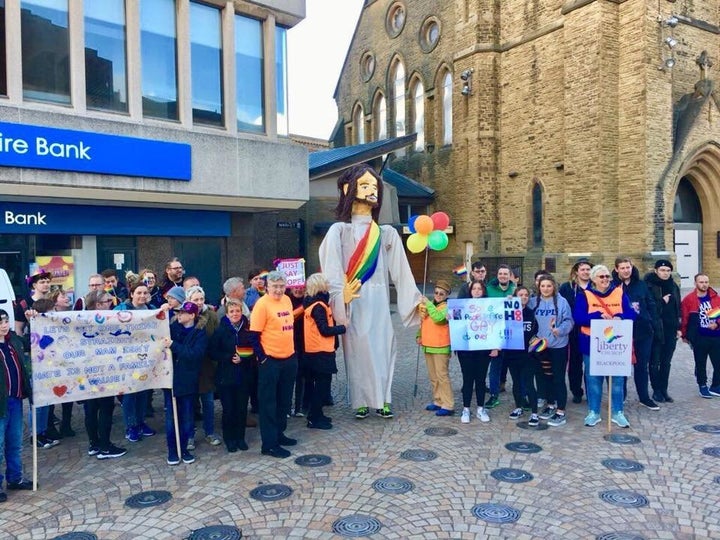 In addition to church events, Blackpool Tower, an iconic 518-feet-tall free-standing structure in the town, was lit up in rainbow colors over the weekend in solidarity with LGBTQ people, The Guardian reports. The Blackpool Council, the town's local government, said that it supports LGBTQ communities but had a contractual obligation to let the Festival of Hope take place.
"The council is a strong supporter of all equalities issues and we use the rainbow flag and its derivatives on a regular basis to demonstrate that support across the whole year," a council spokesperson told The Guardian.
Graham, a longtime supporter of President Donald Trump's, is the president and CEO of the Billy Graham Evangelistic Association and the Christian relief organization Samaritan's Purse. The preacher has often teamed up with local churches to hold festivals of hope throughout the world to engage local Christian communities and convert people to Christianity.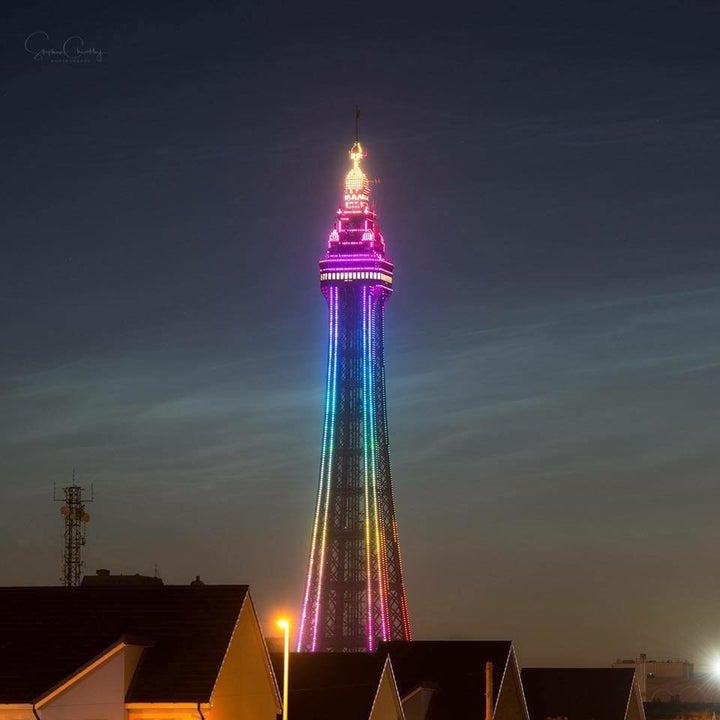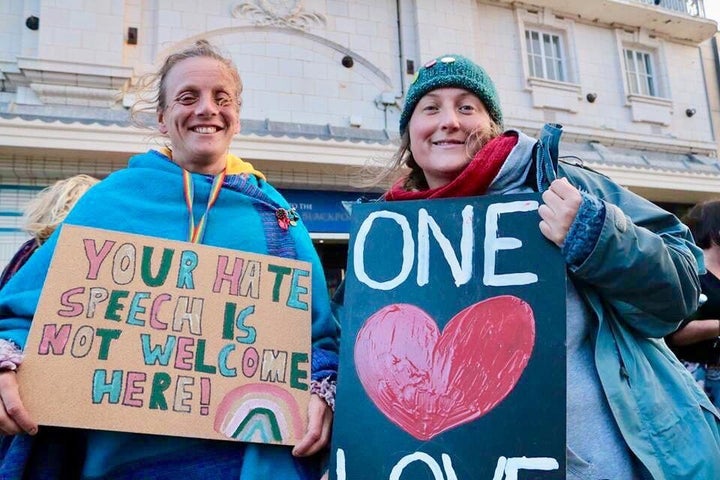 In response to criticism about Graham's visit to Blackpool, Lancashire Festival of Hope organizers said the purpose of the event was to "share the hope of Jesus Christ" with as many people as possible.
But for many British Muslims and queer people, that promise rang hollow because of Graham's views.
Andrew Page, an elder in the United Reformed Church who was involved in organizing the Rainbow Weekend, told HuffPost that his issue is not with the festival itself but with Graham's involvement.
"The problem of Mr Graham is that he has often said particular divisive and dehumanising things, especially in relation to LGBT people and Islam," Page wrote in an email. "His leadership of the Festival in Blackpool, where much work has been done in recent years to progress inter-faith dialogue and include LGBT people in church life, risks undermining much of the progress that many churches have been making locally."
The Rainbow Weekend was meant to show people that "we can do church in a different way," Page said.
"So, in one sense, it's church as usual, welcoming, including and supporting everyone irrespective of who they are," Page said. "That's what we're about, and we'll continue to do this way beyond this weekend."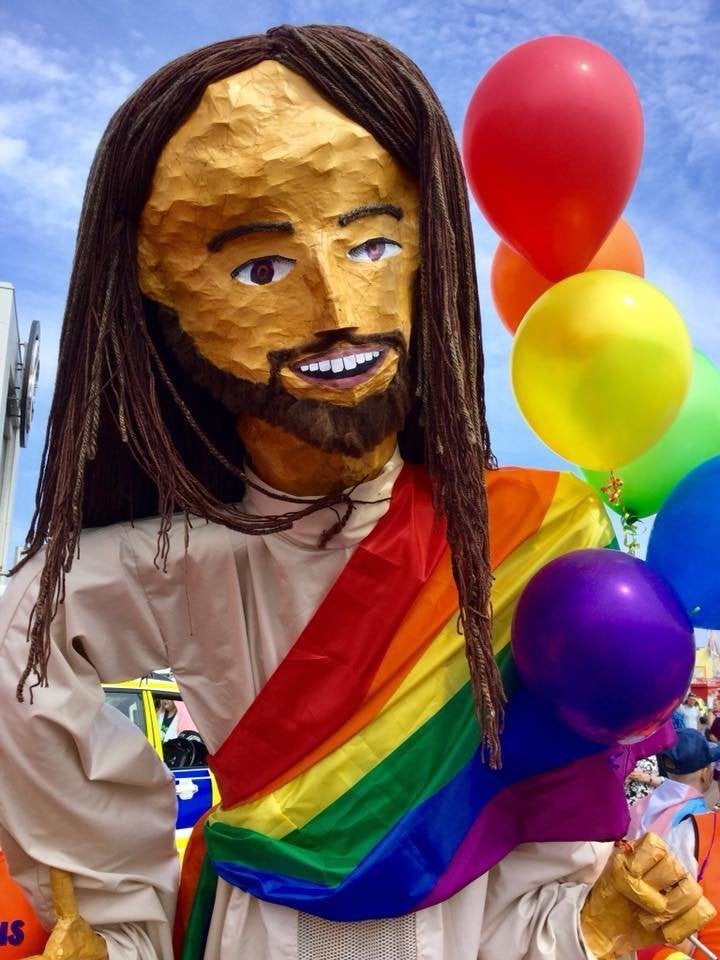 Related
Before You Go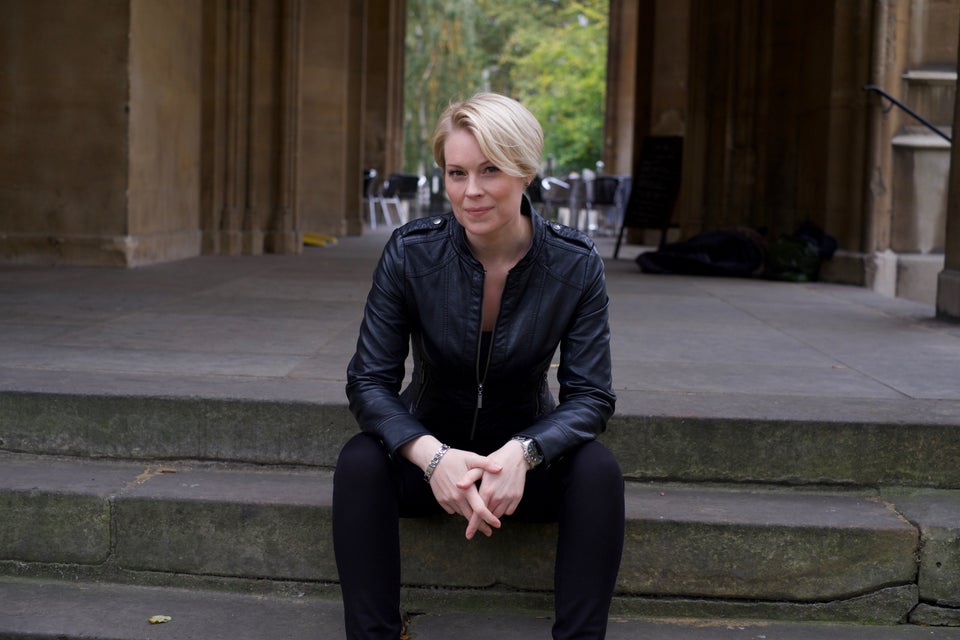 15 Moments In Queer Religious History That Give Us Hope
Popular in the Community