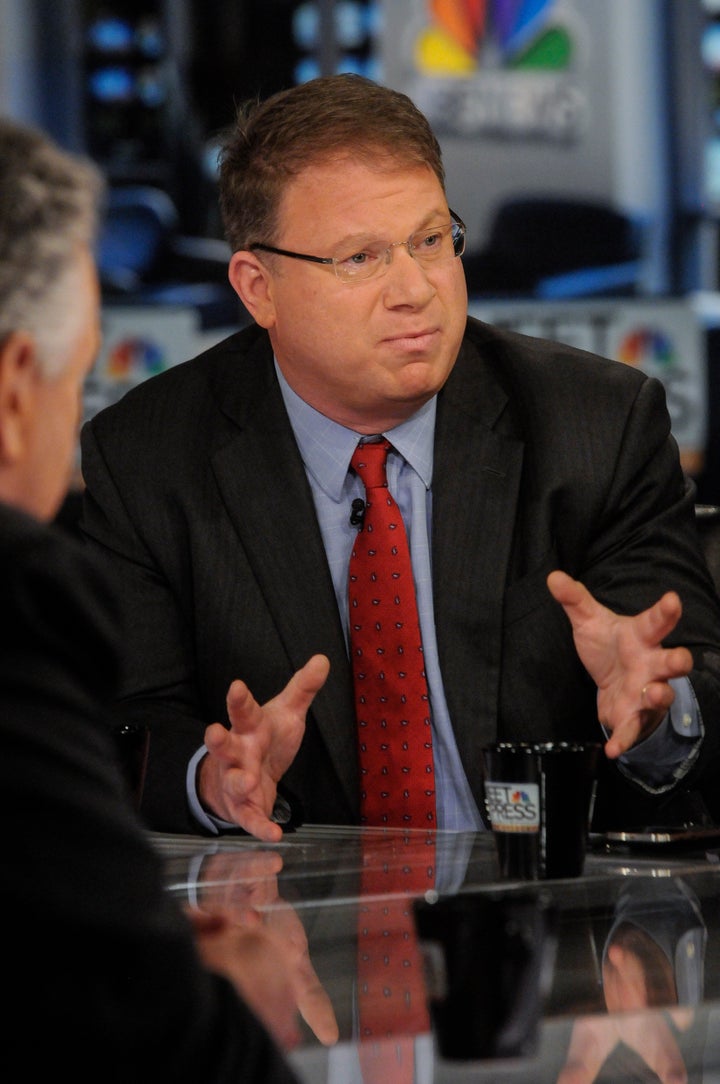 NEW YORK -– Bloomberg View, the news organization's nearly 2-year-old opinion section, has hired veteran journalist Jonathan Landman to the newly created position of editor-at-large as it expands writer Jeffrey Goldberg's role on the site.
"Jon has a record of revolutionizing and improving everything he touches," said Bloomberg View executive editor David Shipley in a statement about Landman. "He will bring a fresh set of eyes to a number of important initiatives that will help Bloomberg journalism reach ever more readers. Jon's a great journalist and a superb leader and it's thrilling to have him as a colleague."
Landman spent over two decades at The New York Times, serving in roles such as deputy managing editor, metro editor and culture editor, before leaving with other Times veterans in a recent round of buyouts. Bloomberg View described Landman's new position as encompassing "a range of duties, beginning with finding innovative and engaging ways to distill, integrate and present Bloomberg opinion, news and analytics."
The Landman move comes on the heels of Bloomberg View's hiring of former Huffington Post executive editor Timothy O'Brien on Tuesday to a newly created role of publisher. O'Brien will "oversee the promotion of View content worldwide, extending the View brand in global media markets and assisting its continued growth as an influential forum on the Web," according to a release.
Bloomberg executives routinely talk about their goal of becoming the "most influential" news organization, and it appears the multibilllion-dollar news and financial data company is putting more resources into its opinion platform. While Bloomberg dominates in the financial world, Bloomberg View is still carving out a niche for itself in the crowded and competitive world of online opinion and commentary.
In addition to hiring Landman, Bloomberg View will now be the online home for writing by Jeffrey Goldberg, who has served as a columnist since 2011, while he has continued blogging and writing feature stories for The Atlantic. Goldberg will remain as national correspondent for The Atlantic, for which he will write features, but will no longer blog for the magazine's website.
"After more than a decade, Jeff's decided to step back from day-to-day blogging," an Atlantic spokeswoman told The Huffington Post. "He remains an integral part of The Atlantic and will continue to contribute to the magazine, providing the deeply reported, consequential stories for which he's known."
Bloomberg View hired several prominent columnists in 2011, including Goldberg and the Washington Post's Ezra Klein. But in both instances, the writers already had well-known online venues for their work, and so the Bloomberg View columns likely didn't get as much traction as they might have as the primary destination for such work. Now readers looking for Goldberg's immediate take on a particular issue must head to Bloomberg View first.
But in some ways, Bloomberg View is already looking more like The New York Times masthead in exile with the hiring of Landman and O'Brien, a former editor of the Sunday Business section. The two Times veterans now join Shipley, a former Times op-ed editor, who helped launch Bloomberg View in 2011.
Calling all HuffPost superfans!
Sign up for membership to become a founding member and help shape HuffPost's next chapter