A petition launched this week by the ONE Campaign, an international nonprofit that advocates for an end to extreme poverty and disease, is calling on Congress to increase funding for development and humanitarian assistance as a way to fight extremism in the war against terror, an issue of heightened concern following deadly attacks in Paris, Brussels and San Bernardino, California.
"Development and humanitarian assistance are investments in stability, security and the fight against extremism. This is a proud American legacy, which costs less than 1% of the US budget, and we can't afford to turn away at this critical juncture," reads a statement on the group's website. "Help us tell Congress that strong investments in development and humanitarian assistance today will continue to protect the world's most vulnerable people and help prevent humanitarian crises tomorrow."
The petition, which has a goal of 100,000 signatures, echoes the remarks of ONE Campaign co-founder and U2 frontman Bono, who testified on the matter before Congress on Tuesday.
"When aid is structured properly, with a focus on fighting poverty and improving governance, it could just be the best bulwark we have against the extremism of our age," the rock star said during a meeting for a Senate Appropriations subcommittee that oversees U.S. foreign aid.
Republicans have been extremely skeptical about increasing foreign aid, however. Last year, the Senate passed a budget that cut foreign aid by 5 percent. The House went even further -- passing a budget that imposed a reduction of 18 percent.
GOP presidential candidates haven't helped matters, either. During the thick of the campaign, former contenders like Sen. Rand Paul (Ky.) and Sen. Marco Rubio (Fla.) proposed dramatic cuts to foreign aid -- even though it amounts to less than 1 percent of the $4 trillion federal budget.
Before You Go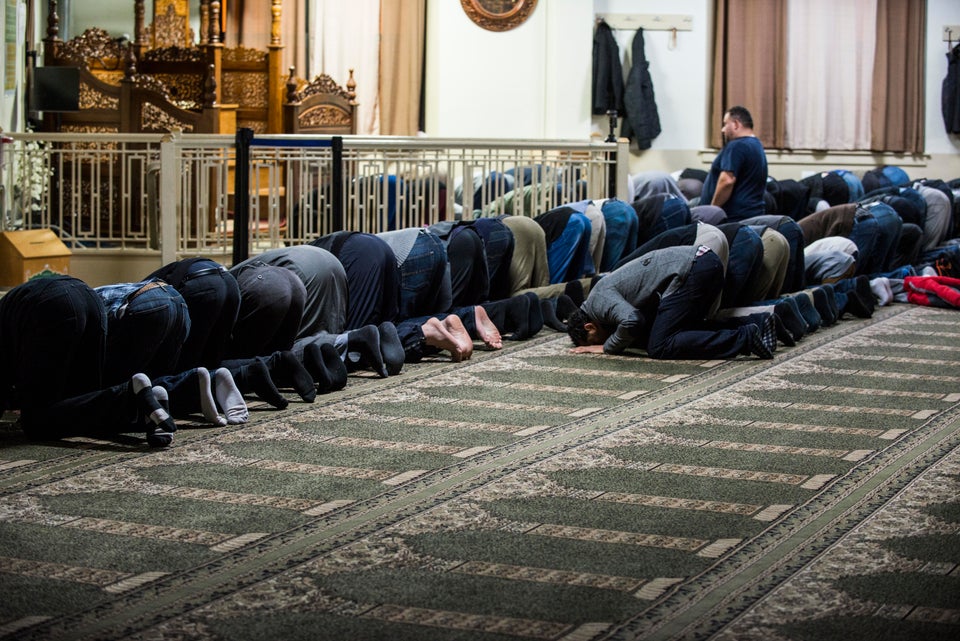 Syrian Refugees Resettled in New Jersey Meet For The First Time