Black activist Bree Newsome says she refuses to be ruled by fear.
"I removed the flag not only in defiance of those who enslaved my ancestors in the southern United States, but also in defiance of the oppression that continues against black people globally in 2015, including the ongoing ethnic cleansing in the Dominican Republic," Newsome wrote on Tuesday in a statement exclusively obtained by The Blue Nation Review.
"I did it for all the fierce black women on the front lines of the movement and for all the little black girls who are watching us. I did it because I am free."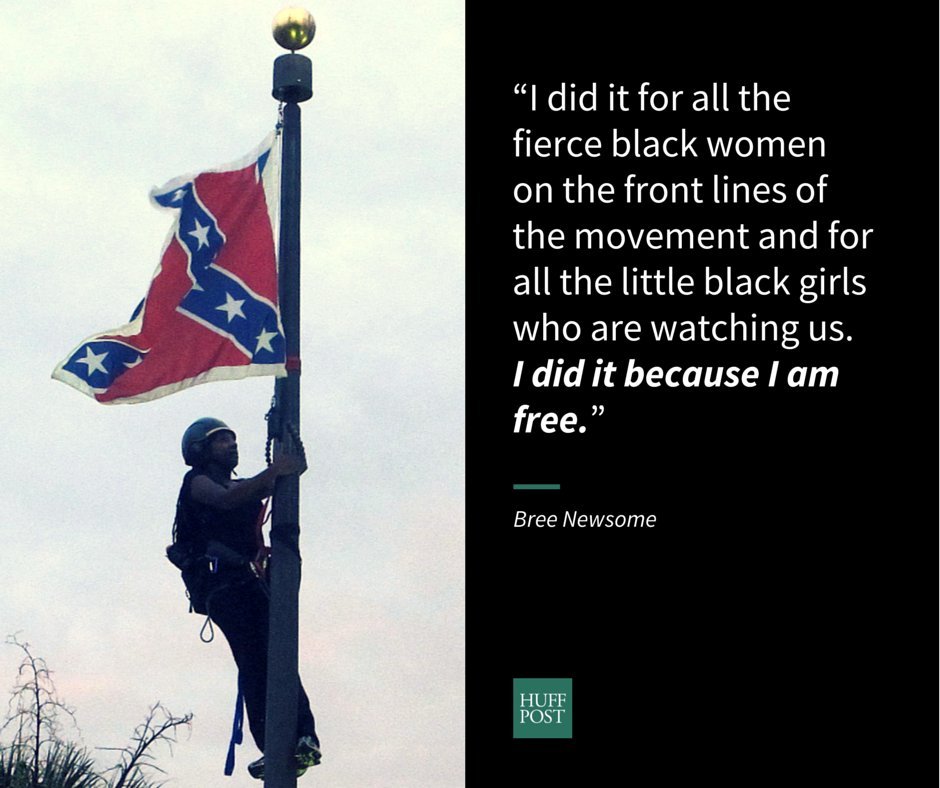 Newsome's actions were documented through photos and videos that dominated social media feeds over the weekend. Images of Newsome hanging from the pole and holding the flag in triumph prompted praise from Hollywood filmmakers, NAACP executives and thousands online who hailed Newsome as a hero. North Carolina NAACP President even compared Newsome to iconic civil rights activists Rosa Parks.
In her statement, Newsome discussed her motivations for making such a moment in history.
"For far too long, white supremacy has dominated the politics of America resulting in the creation of racist laws and cultural practices designed to subjugate non-whites," Newsome wrote.
"And the emblem of the confederacy, the stars and bars, in all its manifestations, has long been the most recognizable banner of this political ideology. It's the banner of racial intimidation and fear whose popularity experiences an uptick whenever black Americans appear to be making gains economically and politically in this country."
However, despite debate on the matter, Newsome made it clear she has had enough. Although her actions led to her immediate arrest on charges of defacing monuments on Capitol state grounds, Newsome was later released -- and through it all, she still vows to carry on her mission to fight against racial injustice.
"I see no greater moral cause than liberation, equality and justice for all God's people," she wrote. "What better reason to risk your own freedom than to fight for the freedom of others?"
Before You Go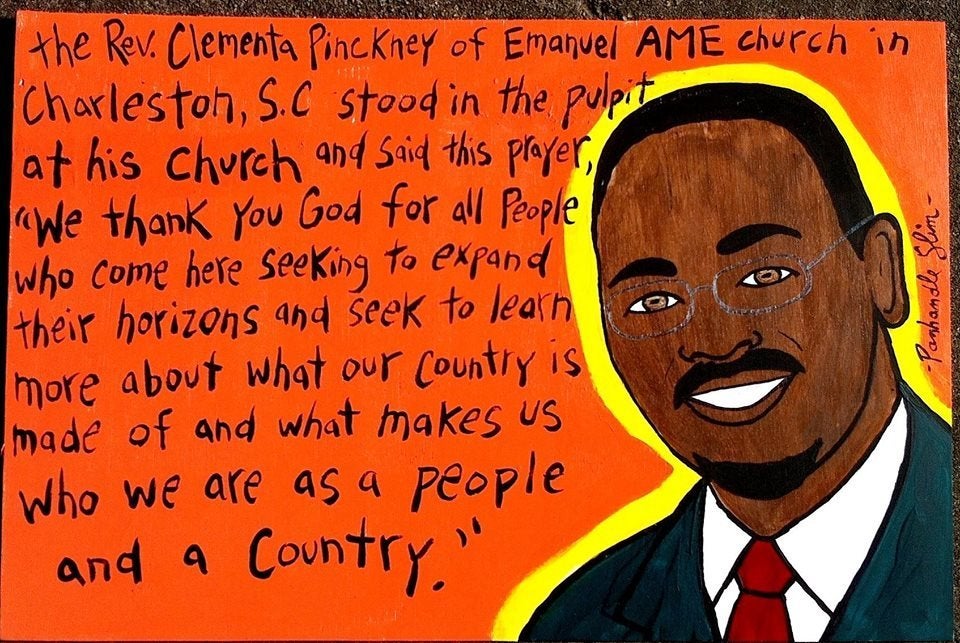 Art Uniting Charleston