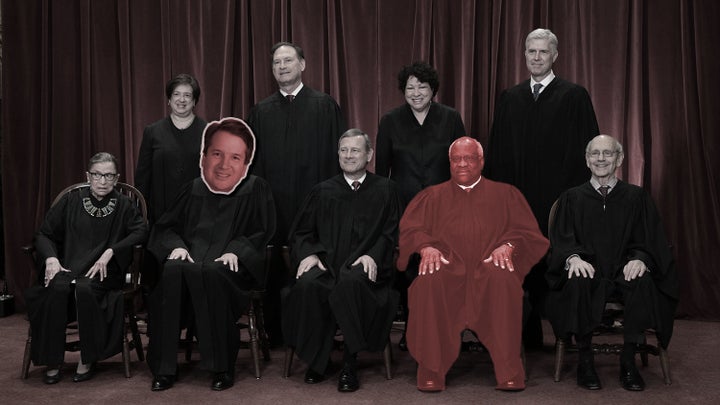 With Brett Kavanaugh's confirmation to the Supreme Court, a third of the six men among the nine justices who have the final say on interpreting the nation's laws now stand accused of sexual misconduct.
Kavanaugh joins Clarence Thomas, who has been on the bench since 1991. He is there even though Anita Hill testified that he sexually harassed her while she worked for him. In 2016, another woman spoke out and said Thomas had groped her at a formal dinner party in 1999.
Shaunna Thomas, executive director of the progressive group UltraViolet, said that, with Kavanaugh's confirmation, "the Supreme Court will become yet another tarnished institution, where women will not feel like they can get a fair hearing."
"The fact that our culture and politics silences and shames survivors while elevating abusers to positions of power and prestige FOR LIFE is exactly why women are so damn angry," she added in an email.
Kavanaugh replaces Justice Anthony Kennedy, a conservative who was nevertheless often a key swing vote on issues such as women's reproductive rights. The right wing on the court now has a solid majority for years to come, with the ability to put its stamp on matters like abortion, equal pay and discrimination. And it will be anchored by two men who have been accused of mistreating women.
Both Kavanaugh and Thomas have denied the accusations. The new makeup of the court is a big win for President Donald Trump, who also faces sexual misconduct allegations from a number of women.
The confirmation fight galvanized women around the country, who traveled to Washington to protest Kavanaugh's confirmation. Many women were also inspired by Ford's testimony and spoke out about their own sexual assaults for the first time.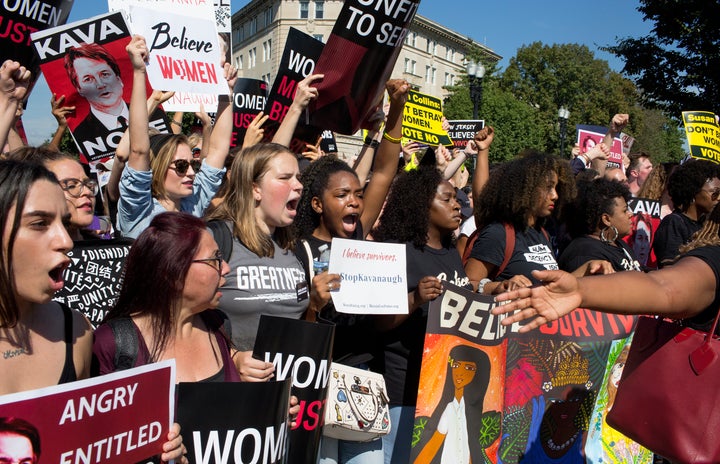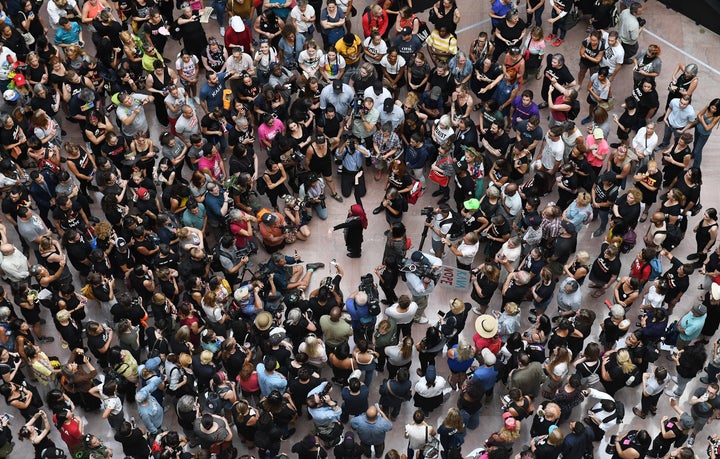 "Republicans are not, and never were, interested in the truth about Brett Kavanaugh's history of sexual assault and lying," said Kaylie Hanson, spokeswoman for NARAL Pro-Choice America. "They make excuses for, or defend, powerful and abusive men if it means gaining an opportunity to force their ideology on all of us. We saw that with Clarence Thomas, too. Republicans want to gut Roe v. Wade and criminalize abortion, repeal the Affordable Care Act, roll back LGBTQ rights, and decimate the Voting Rights Act and Affirmative Action."
Popular in the Community