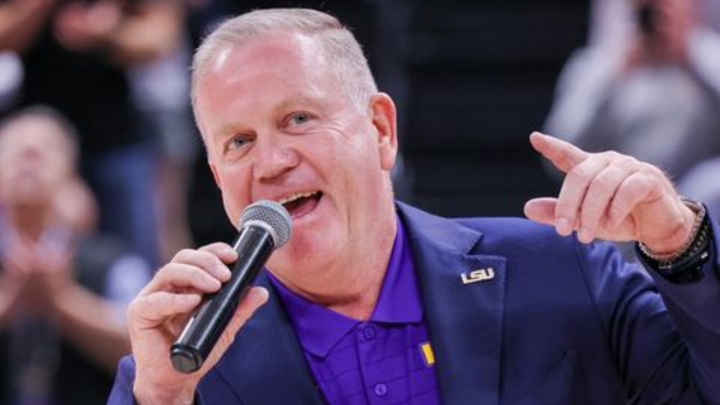 In a pep speech at halftime of an LSU basketball game this week, yankee-rooted Kelly appeared to use a fake Southern accent at times to play to his new base. Several outlets noticed.
Kelly was born and raised in Massachusetts and has had head-coaching stints in four Midwestern universities.
Notre Dame of course was the last stop, where he just left the Fighting Irish in the midst of a potential College Football Playoff appearance.
What in tarnation, Brian?
Fans and pundits were quick on the drawl with jokes.