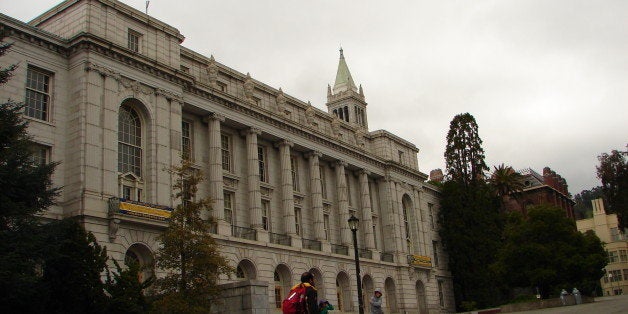 Public universities in California are failing in notable areas when handling sexual assaults on campus, often leaving survivors in the dark about their own cases, an investigation by the state auditor concludes.
The auditor's office released a critical report Tuesday examining the sexual violence policies at the University of California, Berkeley; UCLA; California State University, Chico; and San Diego State University. While the report concluded that each of the four public universities has an "adequate overall process for responding to incidents of sexual harassment and sexual violence," it pointed out several "key areas" in which they need to improve, such as training employees who deal with reports of these incidents and distributing their policies about them.
The audit was the result of a state legislative committee's unanimous, bipartisan vote last year after Berkeley was hit with a federal Clery complaint alleging underreporting of sexual violence on campus and a failure to keep victims safe. Since then, lawmakers have proposed laws to require an affirmative consent policy at state universities and a potential mandate for schools to notify police of all sexual assault cases. Berkeley also faces an additional federal Title IX complaint from a group of 31 current and former students alleging the school discouraged students from filing formal sexual assault charges.
Berkeley Chancellor Nicholas Dirks said in a statement that the audit will help the school "advance on our shared and unequivocal commitment" to address sexual assault and "to hold members of our community accountable for violating" sexual violence policies.
"Although the Auditor has identified areas where Berkeley needs to improve, I am encouraged by the reviewers' conclusion that the manner in which the Berkeley campus resolves complaints of sexual harassment or sexual violence, and the manner in which we sanction those found culpable is, in fact, reasonable," Dirks said.
The auditor's investigation looked into one case involved in both complaints against Berkeley, where four students accused a member of a campus organization of sexual assault. According to the report, a school official investigated the case and decided five months later that it was resolved, primarily because the accused agreed to "use rehabilitative resources such as counseling, appeared to be credible in his description of remorse, and had removed himself from meetings and events." No updates were provided to the complainants, they had no say in whether to pursue formal disciplinary charges and they were not notified of the investigation's conclusion until two months later.
Sofie Karasek, a rising Berkeley senior and lead complainant against the school in that case, said she found it frustrating that the report considered her case and still concluded that the overall sanctions were adequate.
"That's what makes me the most angry," Karasek said, "because it puts students at risk. What's the point of having an investigation if you're not going to do anything at the end anyway?"
In a survey conducted by the auditor's office, about one in three students at the four schools said they had experienced sexual harassment or sexual violence by a fellow student. Nearly half of students the office spoke with who sought assistance for sexual violence said they were discouraged by school officials from filing complaints against their alleged perpetrators. The UC system has a policy that considers a victim's request for a formal investigation but allows school officials to decide whether to initiate one. The auditor's report wrote that giving them this discretion "does not align with instructions" from the Education Department.
In one instance the report looked into at Berkeley, coaching staff who knew of a sexual violence incident did not report it to the proper officials.
"The case file indicates that the coaches instead punished the student and other team members for their alcohol consumption and instructed the student who experienced the sexual violence to undergo counseling," the report states. An individual assisting the student who experienced sexual violence suggested it may not have happened had the victim not been drinking.
"By not ensuring that employees are sufficiently trained on responding to and reporting incidents of sexual harassment and sexual violence, the universities risk having their employees mishandle student reports of the incidents," wrote State Auditor Elaine Howle.
All four universities comply overall with federal requirements related to reporting and policy distribution, the report said, though some students said they were unaware of their schools' policies. The audit suggested schools should place this information in more prominent locations, and praised UCLA for posting notices on residence advisers' doors informing other students that they are points of contact for issues such as sexual assault.
The auditor's office recommended better education programs for new students, especially around orientation and move-in dates. It suggested California amend state law to require this and to require annual training for employees.
UCLA Chancellor Gene Block said in a campuswide email Tuesday that the university is committed to making improvements on training and communication.
San Diego State conceded in a statement that there is "always room for improvement," and the audit provides "continued opportunities for this."
In a statement, Chico State said, "The audit findings show we have adopted good practices and need to expand them -- in essence, do more of what we are already doing. We are already working on implementing the auditor's recommendations."
Aryle Butler, another Berkeley complainant, told HuffPost in an email that "the audit merely uncovered a small part of what survivors had been saying for quite a while now."
"The first step is admitting there's a problem -- this will not change the work I do, it simply strengthens my reserve to work towards providing fair and adequate sexual assault response and protections for survivors," Butler said.
Popular in the Community