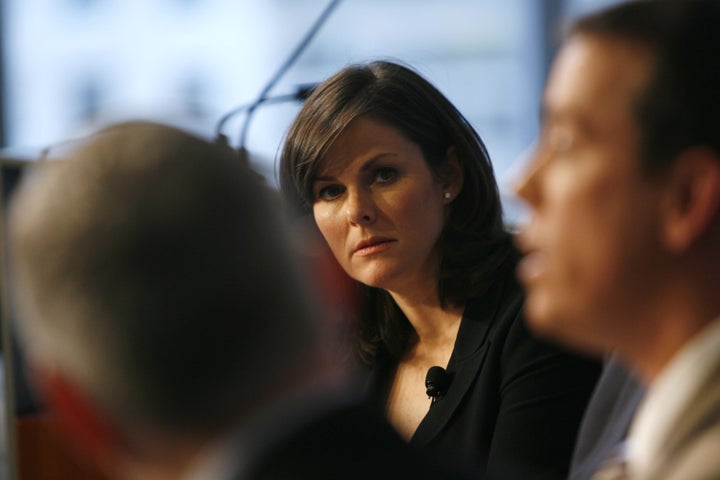 Campbell Brown, a former television journalist who became an education activist, has been tapped to run Facebook's news partnerships team.
Brown worked as an anchor for NBC and CNN before becoming heavily involved in education advocacy and starting an education news site called The Seventy Four. She has close ties to the Republican Party.
Brown will "help news organizations and journalists work more closely and more effectively with Facebook," she wrote in a Facebook post Friday on her new job. She will not be involved in content decisions, but will help facilitate Facebook's relationships with news organizations, according to The New York Times. The hire comes as Facebook takes steps to curb the spread of false news stories that proliferated during the 2016 election.
Facebook has faced criticism in recent months for supposed bias against conservative news outlets. A Facebook representative said Brown was hired because she is "passionate about journalism and ensuring that the business models exist within the news industry to support it. ... Campbell is well connected on both sides of the aisle, but her personal political views will not be relevant to her work."
Brown, who won an Emmy for her reporting on Hurricane Katrina, wrote on Facebook that she "grew up in journalism."
"It has been the most defining part of my professional life," she said. "Throughout my career my mentors were all great journalists. Covering the news with honesty and integrity is something that matters deeply to me, and I have always felt that journalism is more than just a job."
Public education advocates expressed dismay that Facebook selected Brown. Education historian and activist Diane Ravitch ― a longtime critic of Brown ― wrote on her blog that "to friends of public education, Brown is known as a propagandist for privatization."
"I'm pretty outraged and surprised by this," Haimson said. "I just can't believe someone who has been criticized for allowing the dissemination of fake news would hire someone who is so obviously biased when it comes to real news. You would think he would have tried to find someone who hasn't been so clearly identified with one side of a very vehement battle over the future of public education in this country."
Leaders at the education website Brown cofounded lamented her departure, although she will remain on its board.
"Thanks to her passion and vision, our newsroom has continued to expand to new bureaus across the country ― and to reach millions of new readers on the social web," Steve Snyder, editorial director at The 74, said in a statement. "Campbell is one of our industry's great innovators, and I wish her the best as she brings that expertise to the world of Facebook."
The Huffington Post has a partnership with The 74 and sometimes publishes its articles.
Popular in the Community