Heal The Bay Gala at the Jonathan Club Beach Club 2016
The charity organization Heal the Bay raised nearly $1M last week at their annual awards gala that celebrated their successes over the past year as well as the supporters who helped them continue their environmental mission of protecting the waters of Santa Monica Bay.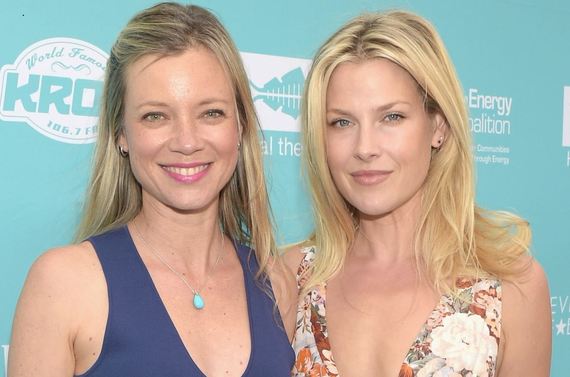 Actresses Amy Smart and Ali Larter
The event was held at the Jonathan Club Beach Club under the stars and on the sand where dinner and dancing was held a mere fifty feet from the lapping ocean shore that the organization prides itself on watching over these past 30 years. Actresses Amy Smart, Ali Larter, Andie McDowell, Ireland Baldwin, Breeda Wool and Perrey Reeves among others came out to support the event.
In 1985 the organization was started by grass roots activist and L.A. mother Dorothy Green who discovered that raw sewage was being dumped directly into the Santa Monica waters by the city of Los Angeles Hyperion Sewage Treatment Plant. Many decades later the waters are much cleaner thanks to this progressive organization which has grown to a staff of 40 and an operating budget in the millions.
Nearly 1000 guests who hold the charity in high esteem were wined and dined, as they donated through the evening at a silent auction, and later at a highly spirited auction where many items from exotic travel destinations, aquatic adventures, and many ocean themed events from sailing to whale watching to even new cars were auctioned off to great success to the benefit of the charity.
The President of Heal The Bay, Alex Hobbs, told me that this is their largest party of the year, and it means a lot to them to say thank you to all the people who stand by them during their advocacy and education work. Not to mention the fact that this event can raise as much as one quarter of their annual operating budget.

We worked very hard on getting a plastic bag ban over the entire state of California on the ballot this year and now we'll be able to go to the polls in November and vote to support that. Marine debris is a huge issue, one of our priority issues. By 2050, by bio mass, there will be more plastic in the ocean than fish if we keep going at the rate we're going.
It seems an impossible concept to support in one's mind, let alone one we can't allow for the planet.
When you think that seven of the ten most polluted beaches in California are right here in L.A., we're looking ahead to the next thirty years. Urban run off, the ten million gallons of filthy water that goes down our storm drains every day and travels directly into our local ocean waters, needs to be addressed. We have ideas for ways of treating that water, putting it back in the aquifer, using it for irrigation, whatever we can do to reclaim it for the city.
Actress Amy Smart gave one of the evenings two 'Walk The Talk' award to the Las Angeles Life Guard Division whose members make 15,000 rescues a year. These first responders who do rescue and law enforcement and live in the waters around Santa Monica, watch over eight million tourists who visit just beaches of Santa Monica alone in one year. Amy Smart admitted "I've had a schoolgirl crush on a lifeguard or two."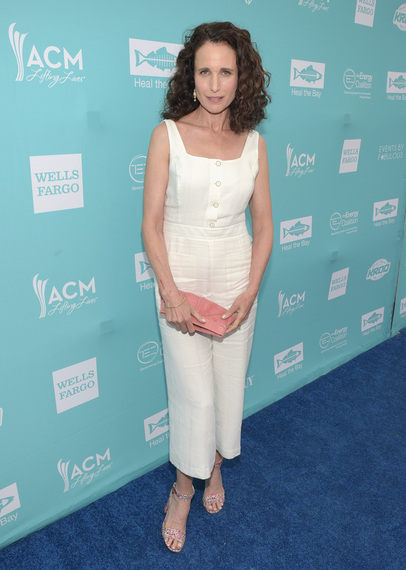 Paul Stimpfil from Wells Fargo Bank and the bank were honored with the second Walk The Talk award for many years of support.
A business person is a person who has a family. My son is in the water all the time, surfing and swimming. And I feel we have a responsibility for that. It started with me buying tickets to a raffle one year, years ago, and every year we have done more. It's a great honor to be part of heal the bay.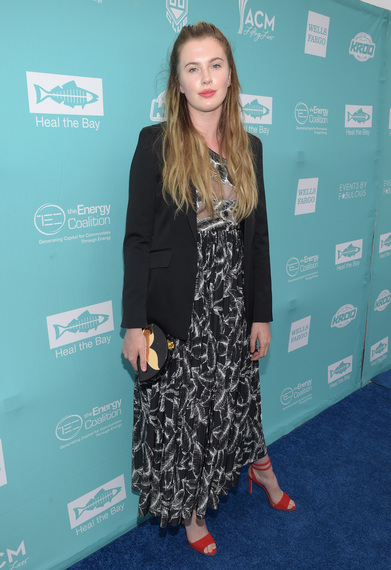 Ireland Baldwin

Actress Perrey Reeves from HBO's Enterage introduced California's State Water Resources Control Board chair Felicia Marcus who won this Dorothy Green award, She started as a lawyer with Heal the Bay years ago and now works in Jerry Brown's administration as the water czar for the state of CA and has helped put out over $1M in low coast loans to help with water projects.
Heal the Bay made a difference because of Dorothy, and receiving an award in her name is an honor. Meeting her was a life changing experience for me, inf fact one of the most important things to have happened to me in my life.
One of the challenges of this city is keeping one of its jewels, the ocean front of Los Angeles, clean. As they head into the summer Heal the Bay will be continuing their environmental work, organizing many beach clean ups and pushing their plastic ban initiative.
PHOTO CREDITS: Philip Morton / Jason Kempin for Getty Images
last week as they continued their work to keep the local waters safe for this Los Angeles community.
REAL LIFE. REAL NEWS. REAL VOICES.
Help us tell more of the stories that matter from voices that too often remain unheard.