Krauthammer, speaking Thursday on "Special Report With Bret Baier" on Fox News, said the emails Trump Jr. released earlier this week "totally undermine a six-month story from the White House ... that there wasn't any collusion."
He added, "This was a bungled collusion. This was amateurish collusion. This was Keystone Kops collusion. But it doesn't change the fact that it was attempted collusion and it undoes the White House story completely."
As the investigation into Russia's meddling in the 2016 election advances, White House officials have repeatedly denied President Donald Trump's campaign had any involvement with the foreign adversary's attempts to influence the results.
But after multiple reports from The New York Times detailing the June 2016 meeting with Russian lawyer Natalia Veselnitskaya, the president's eldest son admitted to meeting with her at Trump Tower after he was promised she would deliver damning information about his father's presidential rival.
"This is obviously very high level and sensitive information but is part of Russia and its government's support for Mr. Trump," read the email Trump Jr. received from music publicist Rob Goldstone, who was helping to facilitate the introduction.
Krauthammer said he didn't believe Trump Jr. did anything illegal, but it was certainly unethical.
"I don't think there's a crime of collusion, but I think what you do have is six months of deception from the White House ― either advertent or inadvertent, perhaps," the Fox News commentator added.
Earlier this week, Krauthammer, who in the past has been sympathetic to the White House's denial of involvement with the Russian government, criticized Trump Jr.'s defense of the meeting.
"It's a hell of a defense to say your collusion might be incompetent," he told Fox News' Martha MacCallum on Tuesday. "If you get a call to go to a certain place in the middle of the night to pick up stolen goods and it turns out the stolen goods don't show up but the cops show up, I think you're going to have a very weak story saying, 'Well, I got swindled here.'"
Related
Before You Go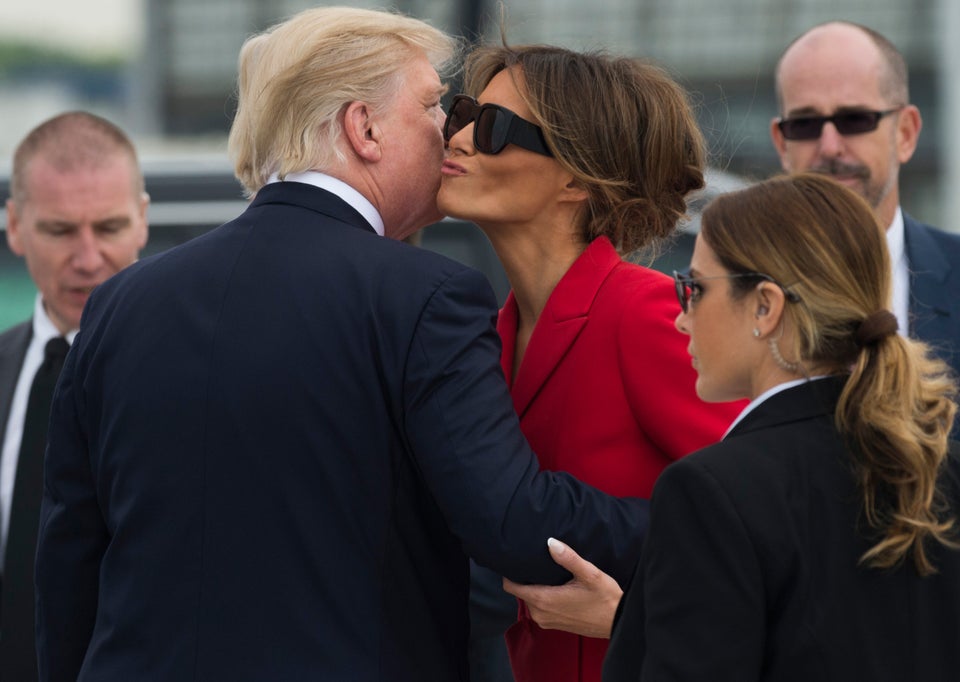 Trump Visits Paris
Popular in the Community