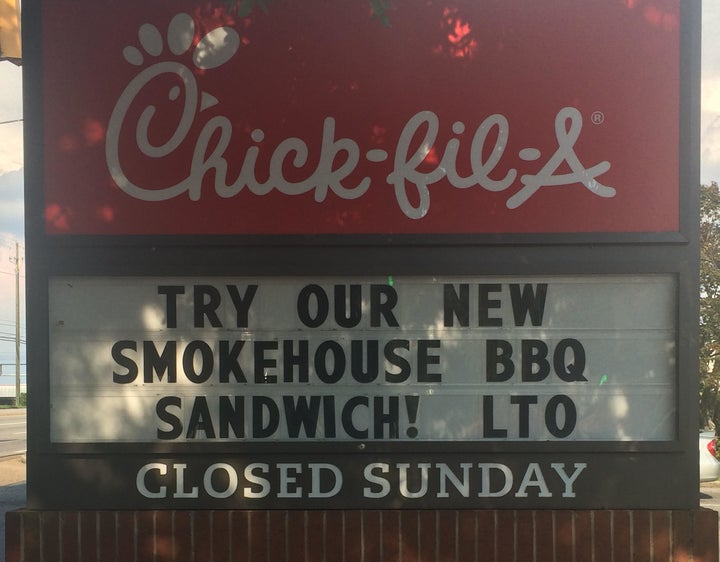 "[Chick-fil-A] is directly across the street from us, so I felt compelled to respond just because it was so funny," Valuzzo told HuffPost. "I started a group text with some of my wittiest employees trying to think of something funny to say."
What ensued was an adorably meaty sign war that's smoldered for over a month.
For the initial poke at Chick-fil-A, Valuzzo said she wanted to keep things light.
"Chick-fil-A, I thought we were friends... Open Sundays" read Moe's first sign, taking a dig at the chicken chain's policy of closing on Sundays.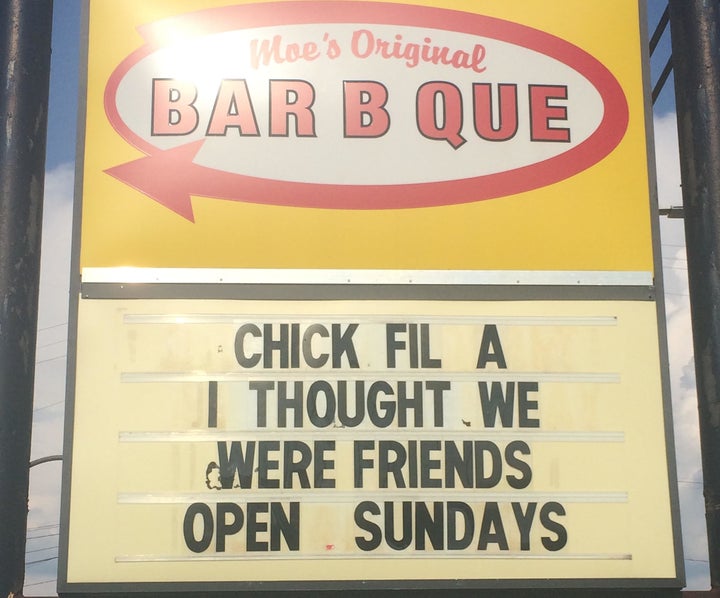 Chick-fil-A was a little slow to respond, as manager Jon Hewett had to get permission from his boss first, he told HuffPost. But after about three weeks, the store put up a sign asking Moe's to be friends again.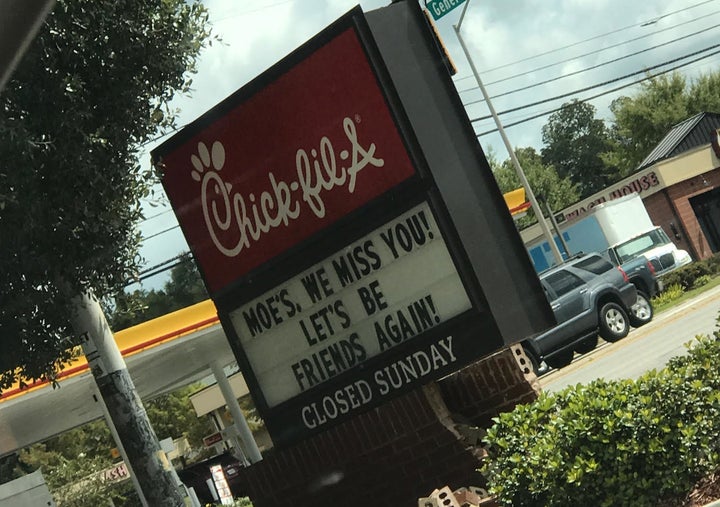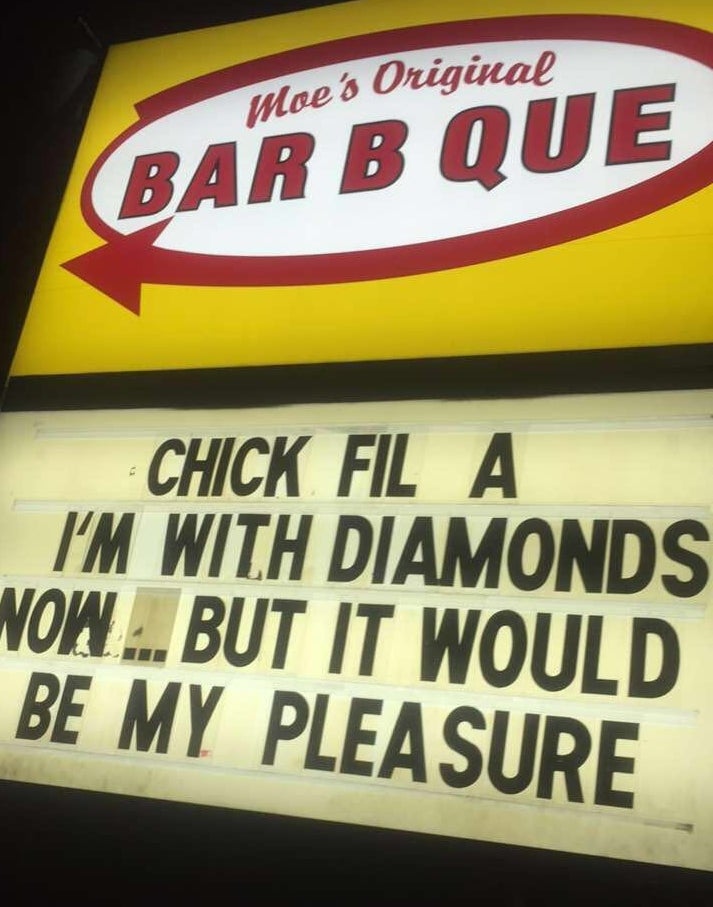 The banter continued back and forth, with Chick-fil-A avoiding any direct digs at Moe's ― but not too shy to ask for a company secret.
"Chick-fil-A is known as being overly nice and friendly," Hewett said. "So I knew I had to respond in a way that wasn't mean. But I also knew I had to make people laugh."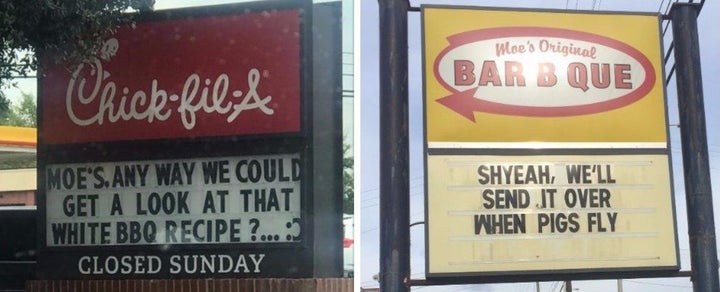 Finally, Diamonds gently advised Moe's to let its former friend go, with a sign of its own.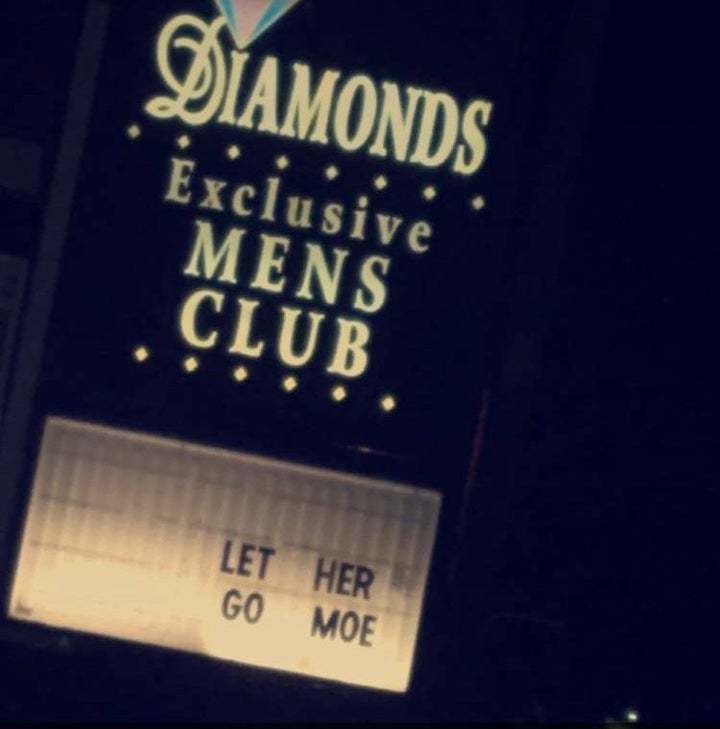 The friendly sign feud is still going, Valuzzo said. Hewett said he plans to continue responding about once per week, with no plans to stop.