New Jersey Gov. Chris Christie's (R) popularity remains aloft after Hurricane Sandy, giving him a record approval rating, according to a Quinnipiac poll released Tuesday. He's supported by nearly three quarters of New Jersey voters, the highest ever marks for a Garden State governor, according to the organization.
Seventy-two percent of voters, including 52 percent of Democrats, approved of Christie's work as governor, while just 21 percent disapproved.
"Gov. Christopher Christie never looked more like a 'Jersey Guy' than when he stood on the Seaside boardwalk after Sandy, and, just about unanimously, his New Jersey neighbors - Republicans, Democrats, Independents - applauded," Maurice Carroll, director of the Quinnipiac University Polling Institute, said.
A near-unanimous 95 percent said Christie did a good or excellent job responding to Hurricane Sandy. Despite some griping in the Republican Party about his praise for President Barack Obama shortly before the election, two thirds of GOP voters in his state approved of the show of bipartisanship.
The newly warm perceptions of Christie could help him in his 2013 campaign for reelection. The governor announced Monday that he would run for a second term, saying he wanted to continue to lead New Jersey's recovery effort.
A Rutgers-Eagleton poll, also released Tuesday, found that 59 percent of voters want him reelected, up from 44 percent before Sandy hit.
Christie was the clear favorite in a series of head-to-head matchups against of potential Democratic candidates for governor, including Newark mayor Cory Booker, whom he defeated, 53 percent to 34 percent. Booker has not yet decided whether he will run.
The challenge for Christie will come in maintaining that popularity as his campaign comes into full swing.
"With a long time until Election Day, Sandy will become somewhat less of a factor," said the Rutgers-Eagleton poll's director, David Redlawsk. "The realities of governing – including the budget and a host of other contentious issues – are likely to cool the governor's red-hot numbers over time. But Christie's leadership has given him a great deal of political capital to use over the next year."
The Rutgers-Eagleton poll surveyed 1,108 New Jersey voters by phone between Nov. 14 and Nov. 17, with a 2.9 percent margin of error. The Quinnipiac poll surveyed 1,664 voters by phone between Nov. 19 and Nov. 25, with a 2.4 percent margin of error.
Support HuffPost
The Stakes Have Never Been Higher
Before You Go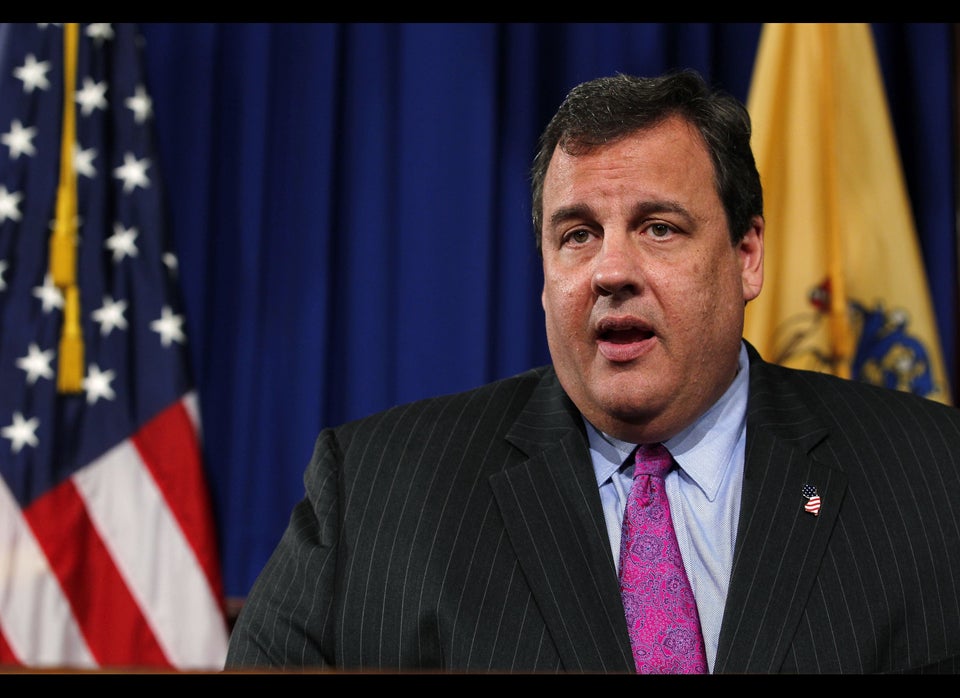 Chris Christie's Greatest Hits
Popular in the Community