Vermont Democrats could make history by choosing Christine Hallquist, an openly transgender woman, as the party's candidate for Vermont governor.
"I consider myself a very strong leader with a good history who happens to be transgender," Hallquist told NBC5 in February. "I mean, I'd ask the voters who may be struggling with the fact I am transgender to try to look beyond that. Try to look at what I've done."
The 61-year-old Hallquist told Politico that she is unapologetic about who she is, and praised citizens of Vermont for welcoming her with open arms during her transition. Hallquist, a parent of three, said she struggled with her identity for her entire life but didn't want to keep hiding from her family.
"I was sure I was going to lose my job and I was going to lose everything I worked for, but the truth was more important for my children, because they didn't really know," Hallquist told Politico.
Hallquist spent 18 years at VEC, where one employee hailed her as a "remarkable" boss. In addition to her work there, Hallquist took positions on a variety of community boards and within the community, such as serving as a meeting moderator for Hyde Park Town.
She described herself during an interview with Vermont Public Radio last month as a "person who brings people together to do big things."
Hallquist's campaign aligns with much of the national party's ideals on renewable energy, paid family leave and health care. She's also drawn on her experience as a veteran CEO by pushing forward on local economic issues, such as raising the state minimum wage and installing broadband internet in rural areas to provide more opportunities.
Hallquist is the apparent frontrunner against three other Democrats in the gubernatorial primary next week, though a poll by VPR-PBS indicates that all four candidates are relatively unknown to voters.
This story has been updated with more recent poll numbers on Gov. Phil Scott's favorability.
Before You Go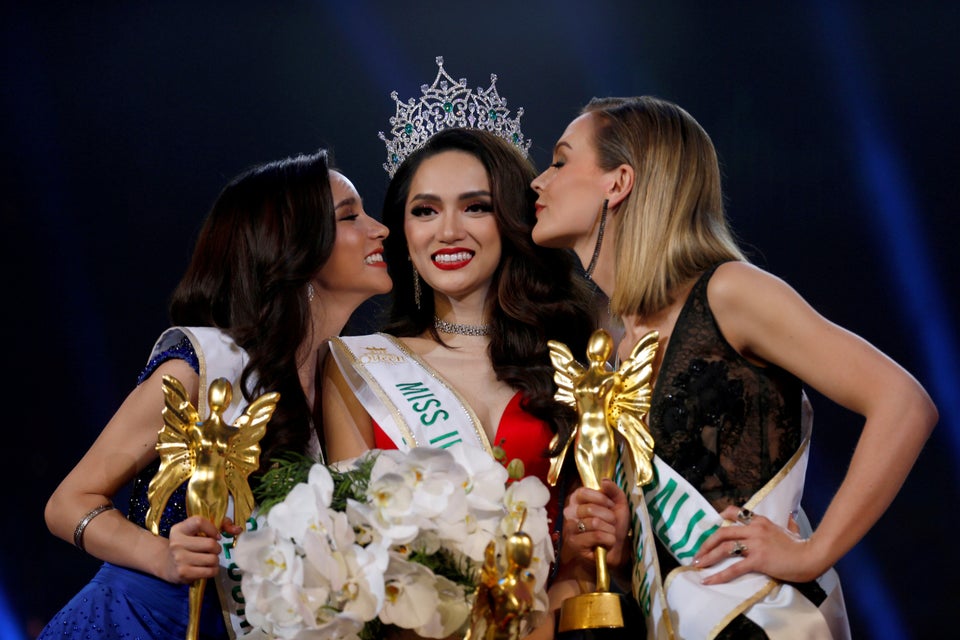 Transgender Beauty Queens
Popular in the Community