A pig farmer confronted Sen. Chuck Grassley (R-Iowa) at a town hall meeting early Tuesday morning to warn that Republicans would essentially create a giant death panel if they repealed the Affordable Care Act.
Chris Peterson, 62, told the senator that he has diabetes and that he would not be able to afford health insurance if not for the Affordable Care Act.
"You're the man that talks about the death panel," Peterson said at the packed town hall in Iowa Falls. "We're gonna create one great big death panel in this country [if] people can't afford to get insurance. Don't repeal Obamacare, improve it."
In 2009, Grassley helped fuel the false idea that Obamacare would create "death panels" to determine patients' end-of-life care.
On Tuesday, Grassley insisted that the millions of people who gained insurance under the Affordable Care Act won't lose their coverage if the law is repealed.
"Twenty million people won't lose because we've made clear that those that are [on] the exchange, the subject will continue," he said, referring to the Obamacare online markets.
Grassley's Tuesday town hall was the latest in a series of events this month at which constituents across the country have angrily confronted their representatives over the GOP's vow to repeal the Affordable Care Act soon. Republicans have yet to offer an alternative health care plan.
Grassley was also pressed on his decision last year not to hold hearings on the nomination of Judge Merrick Garland, President Barack Obama's pick for the Supreme Court, as well as his more recent votes to confirm Betsy DeVos as education secretary and to repeal rules blocking the mentally ill from buying guns, according to the Des Moines Register.
Zalmay Niazy stood up to say that he had worked as an interpreter for the U.S. Army in Afghanistan and had been seeking political asylum in the United States for two years. Grassley said he would help Niazy, the Des Moines Register reported.
Peterson the pig farmer brought Grassley a bottle of Tums that he said the senator would need for the next few years, according to The New York Times. Grassley later told reporters that the only time he needs the heartburn medication is when he has eaten chocolate ice cream before going to bed.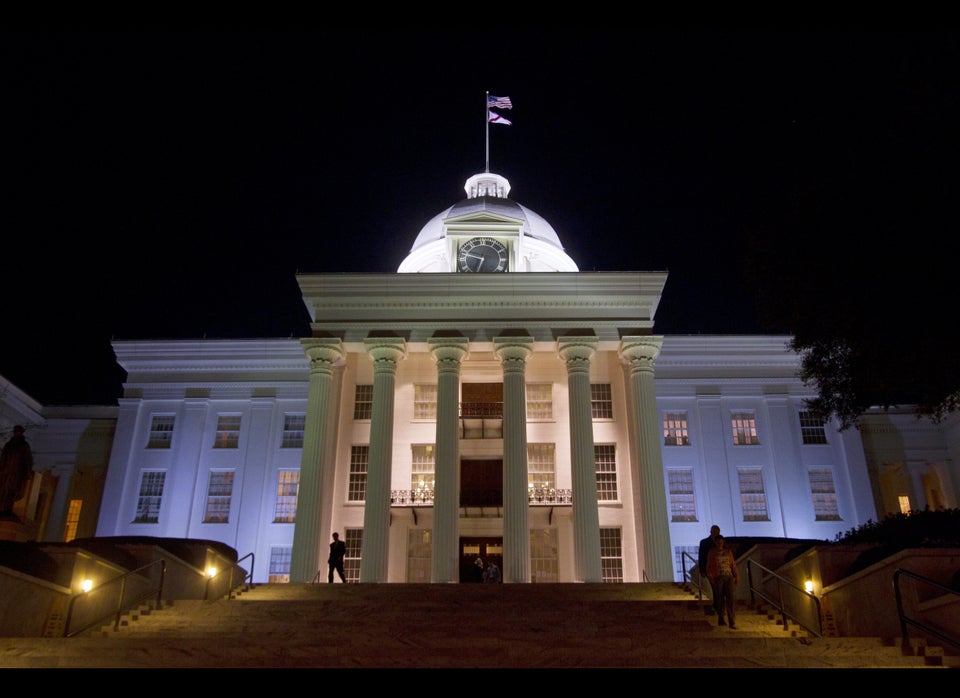 U.S. State Capitol Buildings