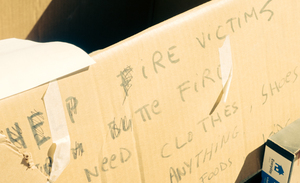 When we arrived in the small town of Mountain Ranch in Calaveras County on September 26, 2015 with a truck full of donations for those impacted by the devastating Butte wildfire, we were greeted by a Cal Fireman standing in the scorching heat. I imagine he hadn't taken a break since the fire began on September 9; yet here he was continuing to support his community. What an amazing human.
He thanked us for our kindness when he saw the goodies we were bringing in. We thanked him in return, although those two little words, "thank you", felt greatly insufficient for someone who puts his life on the line each day for others, for us.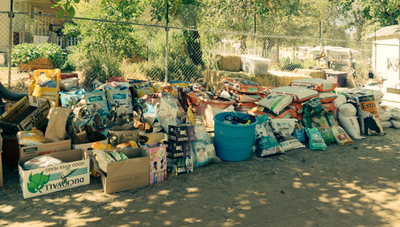 Echoes of thanks rippled around us over the next 30 minutes as we were approached by numerous members of the community expressing their gratitude for the generosity of our community who contributed to the >$700 worth of camping gear, food, and supplies we brought along. It was heart-warming to see the stack of other donations that had been made before us (photo above shows pet food donations), although some supplies were in short supply. Within a minute of me leaving behind a tent and sleeping pad, they were taken by a local man in need of shelter.
"This is wonderful; everyone has been so kind", said one lady as she reached out her hand to shake ours. Truly touching.

Cows Graze in a Half-Burned Field in Mountain Ranch, CA
After driving away into the surrounding countryside, we observed giant piles of ash and rubble where homes, cars, and local businesses once stood; now simply memories of what used to be. It was a somber sight.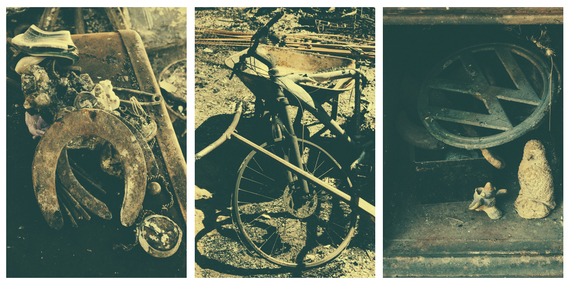 Burned Personal Items Found on a Destroyed Property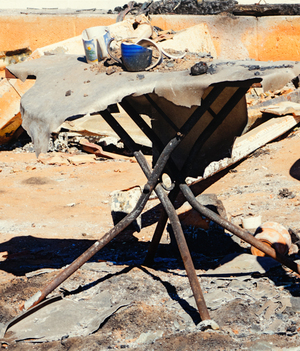 It's hard to imagine how harrowing it was for those forced to evacuate their homes knowing that so much of their existence was about to be taken away. Sadly for many, this included their pets and farm animals, unable to get to safety. UC Davis Veterinary Hospital and Angels Camp Veterinary Hospital are just two local animal hospitals that have taken in burned and injured cats, dogs, horses, goats, and chickens, hoping to reunite them with their owners soon. Facebook has become a center for people to connect and reunite with their pets, although lack of Internet access and cell phone service in the area has made this hard for many.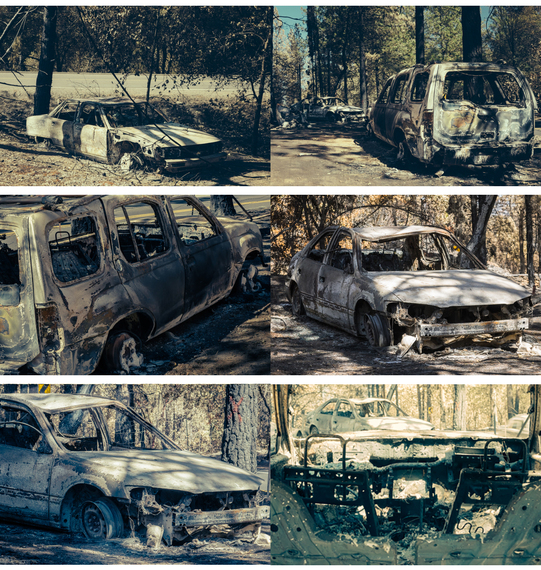 Cars Left Unrecognizable After the Blaze
According to the September 29 Cal Fire Update, 475 residences and 343 outbuildings were destroyed, 70,868 acres were affected, and there were 2 unfortunate fatalities.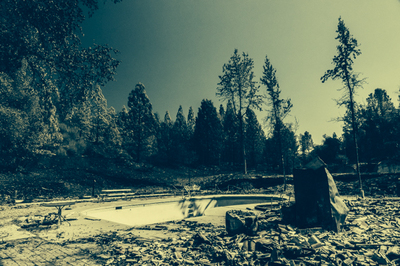 Rubble is All That Remains of the Golden Spur Mini Mart and Car Service Shop.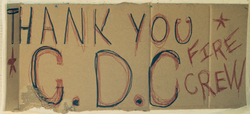 I hope that those most affected by these tragic events are able to pull some comfort from the warmth offered by their neighbors. When people come together in love and support, with empathy, it makes all the difference.
Please help if you can. I raised $465 in just 2 days after reaching out to my community on Facebook. Here are some ways to donate, if you are able: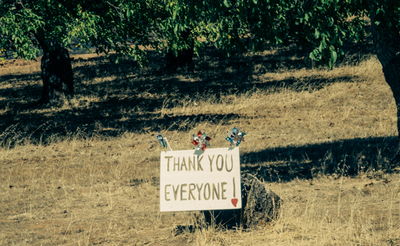 Calling all HuffPost superfans!
Sign up for membership to become a founding member and help shape HuffPost's next chapter