More than 600 businesses are demanding that President-elect Donald Trump's administration uphold U.S. commitments to low-carbon policies and the Paris Climate Agreement.
Over 630 companies signed a letter released Tuesday urging Trump, members of Congress and outgoing President Barack Obama to continue low-carbon policies, increase investments in renewable energy and keep commitments to the Paris Climate Agreement ― which Trump has threatened to quit. The U.S. ratified the accord last year.
The companies, which range from large corporations to family-owned businesses, wrote:
We, the undersigned members in the business and investor community of the United States, re-affirm our deep commitment to addressing climate change through the implementation of the historic Paris Climate Agreement.

We want the US economy to be energy efficient and powered by low-carbon energy. Cost-effective and innovative solutions can help us achieve these objectives. Failure to build a low-carbon economy puts American prosperity at risk. But the right action now will create jobs and boost US competitiveness. We pledge to do our part, in our own operations and beyond, to realize the Paris Agreement's commitment of a global economy that limits global temperature rise to well below 2 degrees Celsius.
The companies that signed the letter together have more than $1 trillion in annual sales and nearly 2 million employees, organizers said.
IKEA's North American division, one of the signatories, emphasized the importance of businesses banding together against climate change.
"All parts of society have a role to play in tackling climate change, but policy and business leadership is crucial," IKEA spokeswoman Mona Astra Liss told The Huffington Post. "The Paris Agreement was a bold step towards a cleaner, brighter future, and must be protected. IKEA will continue to work together with other businesses and policymakers to build a low-carbon economy, because we know that together, we can build a better future."
The signatories include those known for environmental activism, such as outdoor gear retailer Patagonia, paper and cleaning supplier Seventh Generation, and disposable products retailer Eco-Products. They also include California utilities provider Pacific Gas and Electric, and solar energy companies Sungevity and SolarCity.
Other large companies that signed the letter include DuPont, General Mills, HP, Johnson & Johnson, VF Corp. and Unilever.
Trump's cabinet appointees generally oppose the type of environmental progress outlined in the letter. His picks include Exxon Mobil CEO Rex Tillerson, whose company is under investigation for climate denial, as secretary of state; Oklahoma Attorney General Scott Pruitt to lead the Environmental Protection Agency, which he is suing to stop power plant regulations; former Texas Gov. Rick Perry to lead the Department of Energy, which he once pledged to eliminate; and Alabama Sen. Jeff Sessions to lead the Department of Justice.
All four of those Trump cabinet picks have either downplayed the effects of climate change or denied its existence.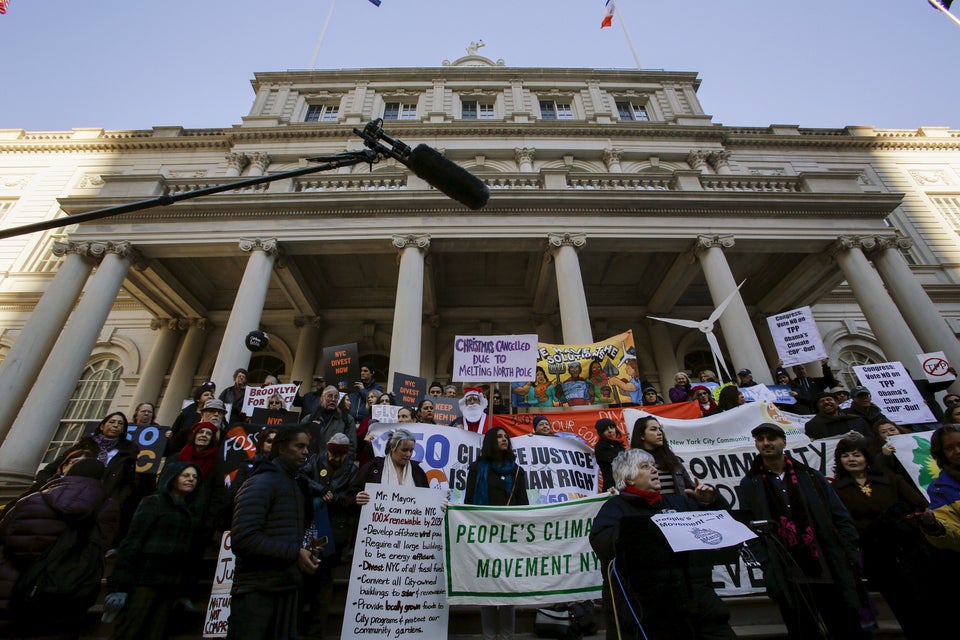 What You Can Do Right Now To Stop Donald Trump's Dangerous Climate Agenda