WASHINGTON -- Criminal justice reform seems to be the bipartisan issue of the day. Across the political spectrum, from the Koch brothers to President Barack Obama, people believe something needs to be done. But is there really a chance that Congress -- yes, that Congress -- could pass significant legislation in the lead-up to the 2016 presidential election?
That is the question that hung over the Bipartisan Summit on Fair Justice in Washington this week. The event was organized by the Coalition for Public Safety and the #Cut50 initiative, which was co-founded by activist Van Jones and seeks to reduce the prison population by half over the next decade.
The event took place a week after Speaker John Boehner (R-Ohio) said the SAFE Justice Act will get a vote on the floor of the House. The legislation, introduced last month by Reps. Jim Sensenbrenner (R-Wis.) and Bobby Scott (D-Va.), suggests a number of reforms, including changes that would result in fewer people facing mandatory minimum sentences and would allow judges to have discretion in cases where defendants have limited criminal histories. Boehner said there are many people in prison who "really don't need to be there" and are in prison for what he called "flimsy reasons."
Jones says there's been a major pendulum swing from just a few months ago, when many people had written off the chances of any reform passing in this Congress.
"We've come from, in January, people saying nothing was possible, to people saying in July that something significant is possible," Jones said in an interview with The Huffington Post. "Nobody now says that legislation is impossible. So wherever we are today on any of this stuff, I expect to be in a better place tomorrow, because that's been the momentum."
He described it as a "miracle inside the Beltway," crediting public pressure with the political movement on criminal justice reform.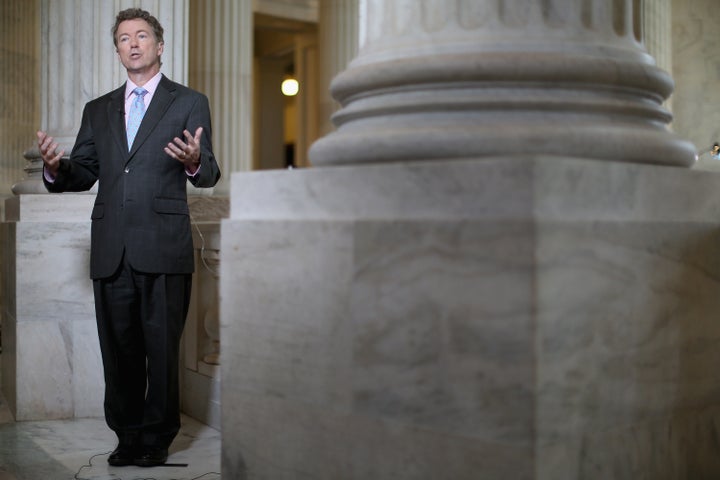 "I think that the dam is breaking, and that the pent-up desire in both parties to see real reform will actually carry the conversation even further," Jones said.
Speakers at the event included Sens. Patrick Leahy (D-Vt.) and Rand Paul (R-Ky.); Reps. Bob Goodlatte (R-Va.), Scott and Sensenbrenner as well as Deputy Attorney General Sally Yates. The congressmen agreed with Jones' assessment, while cautioning there is still a lot of work ahead.
"We do have a shot at getting things done," Sensenbrenner said. "We have to tone down the yelling and screaming about this issue and actually look to see what works." Sensenbrenner said the U.S. prison system is "in a state of crisis," but that he gets a lot of pushback from his constitutents about his involvement in criminal justice reform.
"If you look at what's going on over the last 30 to 35 years, we're spending more, we're getting less, and we're destroying communities in the process. That has got to be fixed, and it's Congress' job to fix it," he said. "It's not only fiscally unsustainable, but morally irresponsible."
Goodlatte, who chairs the House Judiciary Committee, said criminal justice reform is "something that the Congress needs to undertake." He said the debate needs to be "guided by facts," but members of Congress must realize some of the reforms on the state level may not port over to the federal level.
"We should be careful about drawing too many conclusions from the experiences at the state level," Goodlatte said. "It is a fact that the inmate populations differ between the federal and state levels."
Goodlatte also said Obama isn't using clemency as the founders intended, and that the president's actions to allow for the early release of some nonviolent federal prisoners could actually hurt the momentum in Congress.
"The proper place for criminal justice reforms to originate is within the Congress and with the input of interested citizens like you. Unilateral executive actions from the president only make it more difficult for Congress to do its job," Goodlatte said.
Paul, who is also running for the Republican presidential nomination, said civil asset forfeiture would be an important component to any legislation that could pass. While noting that "nothing happens easy in this town," Paul said he does think there could be an opportunity.
"I think there's a chance here, but I will tell you, it's not easy to pass legislation in Washington, and it is not a done deal by any means," Paul said. "In fact, I would say it's an uphill -- even though there's beginning to be a right-left consensus on this -- it is an uphill battle that anything is passed."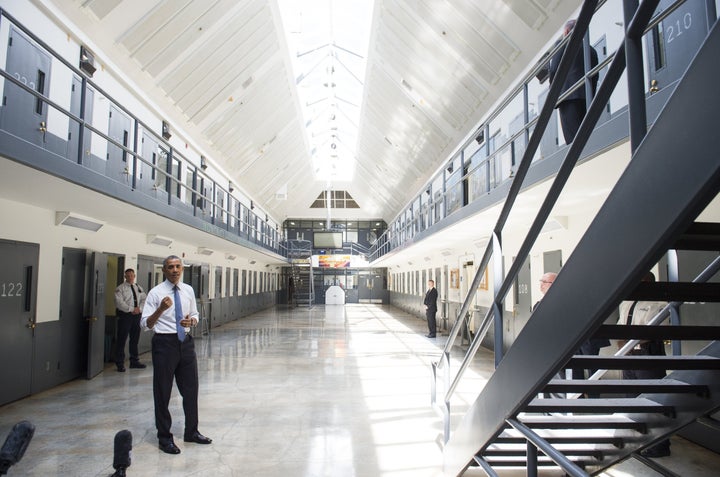 Jones knows there's a battle ahead, but said he thinks the momentum on the issue is heading in the direction of reform.
"People talk about history being made last week because the president visited a prison. That's true. But also, history was made when the president visited a prison and no signifiant Republican leaders attacked him for doing so. Think about that. That is a very significant development," Jones said.
"President Barack Obama visited a prison, and nobody attacked him for being a 'hug-a-thug' president in Washington, D.C. President Obama couldn't pass a bill that said kittens were cute six months ago. So that gives you a sense of the level, the depth of the bipartisan breakthough here."
Popular in the Community