When word spread that The Washington Post's annual Peeps diorama contest would be canceled after 10 years, the nation needed a hero. Who, in these trying times, would stand up for elaborately constructed scenes of garish colors and marshmallow confection?
Washington City Paper would, it turns out.
"The Grim Peeper tried to slay the Peeps diorama contest beloved by newspaper readers across the country," the paper said in a post outlining the rules of its own diorama contest, published in March. "At City Paper, we couldn't fathom a spring without Peeps dioramas. Many of our readers are craft-loving weirdos. We are unabashed promoters of puns, a fixture of past Peeps dioramas."
Only residents of nearby D.C., Maryland and Virginia could win — part of the final round involved appearing with your masterpiece (master-Peeps?) in person — but anyone was welcome to submit.
The winners capitalized on pop culture of the past year, including an elaborate staging of "The Peeple v. O.J. Simpson."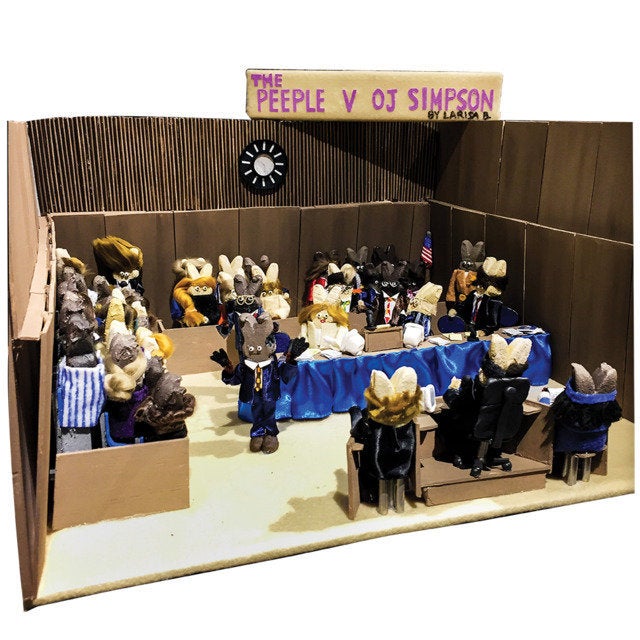 There were several artistic submissions, too, including one miming Annie Leibovitz's iconic photo of Keith Haring and several interpretations of Yayoi Kusama's "Infinity Mirrors," on display at the Hirschorn Museum in D.C. until May 14.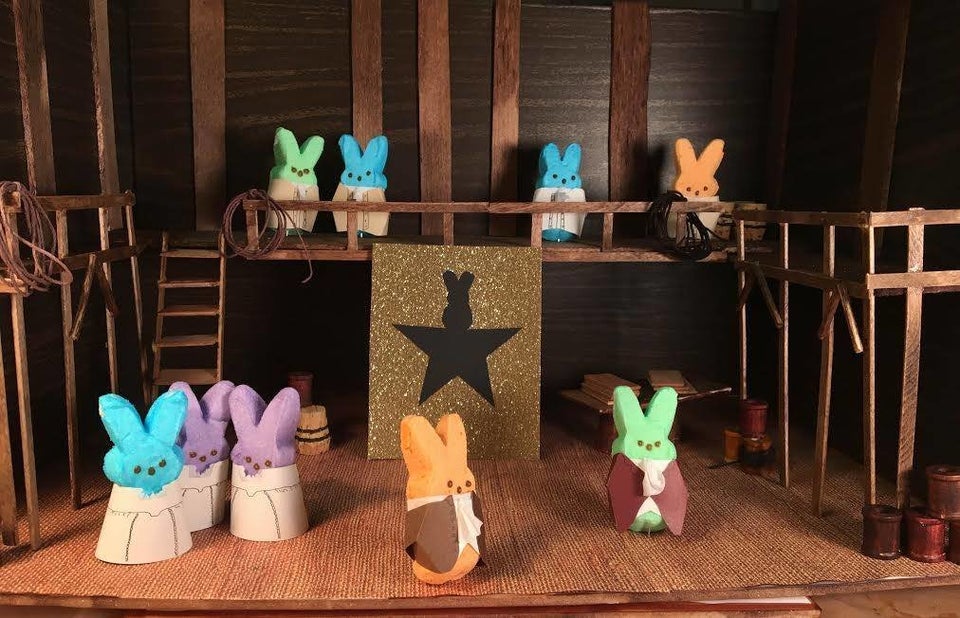 Peeps Re-create Hamilton Because We'll Never Get Tickets