Joined on stage by billionaire coal baron and Gov. Jim Justice, Donald Trump returned to West Virginia last night with another barnstorming lie that should make a Boy Scout cringe: His administration has "ended the war on beautiful, clean coal."
The August 3rd rally actually marked the 40th anniversary of the signing of the Surface Mining Control and Reclamation Act of 1977—a loophole-ridden regulatory compromise that granted federal sanctioning to mountaintop removal and allowed a mining onslaught in over 20 states and indigenous First Nations, leaving behind a legacy of ruin—contaminated waterways, entrenched poverty, black lung disease and cancer corridors and forced displacement.
Dear media: That's the real "war" in coal country, and every time Trump trots out his "beautiful, clean coal" slogan, we need the media to hold him accountable for the toxic fallout and daily trauma of those still living in violation-ridden coal mining areas and shouldering the burden of our nation's energy supply.
"Beautiful, clean coal" is a lie.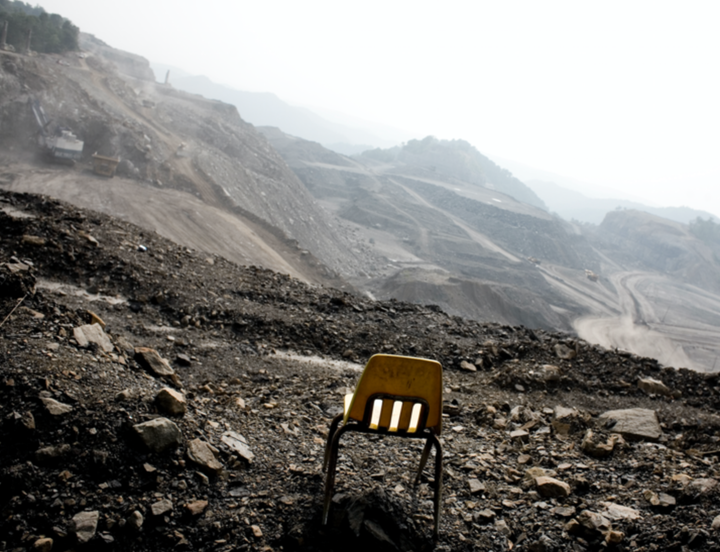 Last month, even the nation's first major "clean coal" plant in Mississippi pulled the plug on its plans, shifting back to natural gas—having spent $7.5 billion.
Last week, depositions began in a trial in Tennessee for the families of deceased workers and living survivors suffering heart and lung ailments from decade-old clean-up operations at the TVA coal ash disaster—that cost over $1.2 billion. Poorly regulated coal ash piles abound across the country.
Earlier this spring, an NPR report found 1,000 additional cases of black lung disease in Appalachia—a needless malady for miners connected to the inhalation of coal dust—as part of a growing crisis. Still today, three coal miners die daily from black lung disease.
And every day, thousands of residents, many of whom live unprotected within a football field of massive detonations, fly rock and silica dust, must deal with the fallout of cancer-linked mountaintop removal strip mining in West Virginia, as well as strip mining operations in states across the country.
Dear media: We need to hold Trump accountable for his "beautiful, clean coal" banter—not just report it, or worse, mock it.
Popular in the Community