Cary McCook, a Canadian rapper, had just stepped out of a friend's pickup truck at a hotel when a deer came seemingly from nowhere and tackled him.
And because it happened on April Fool's Day, he had a hard time getting people to believe him.
"The first thing I did was call my mom," he told Canada's Abbotsford News. "I was like mom, I got hit by a deer in front of my hotel room and then she kind of laughed and said 'I've heard better than that.'"
"As you see I turn my back when I shut the door. When I start to make my way towards the entrance I hear three gallops to my left. I turned. Before I could process it was a deer and try to get out of the way ― because my left leg was going left, my right leg was going right, leaving me in the middle ― bam! I got hit by Bambi."
He said he wasn't badly injured, but it didn't exactly feel good.
"It wasn't pleasant. It was a big shocker," he told Castanet. "I play hockey, I know some guys can hit, but not like a deer."
He said the deer was being chased by a dog, and ran off after the collision.
McCook wrote late Monday that he's enjoying his new viral fame:
"I haven't experienced or seen anything like this in my 25 years in the wilderness," he told Global News. "And for me to get out of the woods and into a urban area and for that to happen, not only shocked me but made me realize anything good can happen on any given moment."
Related
Before You Go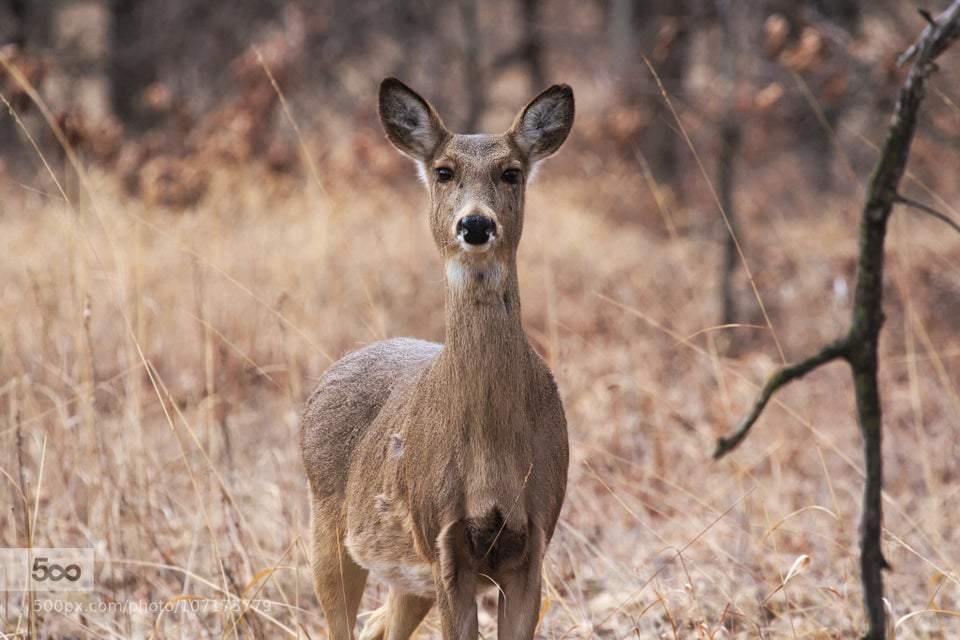 Oh, Deer!
Popular in the Community