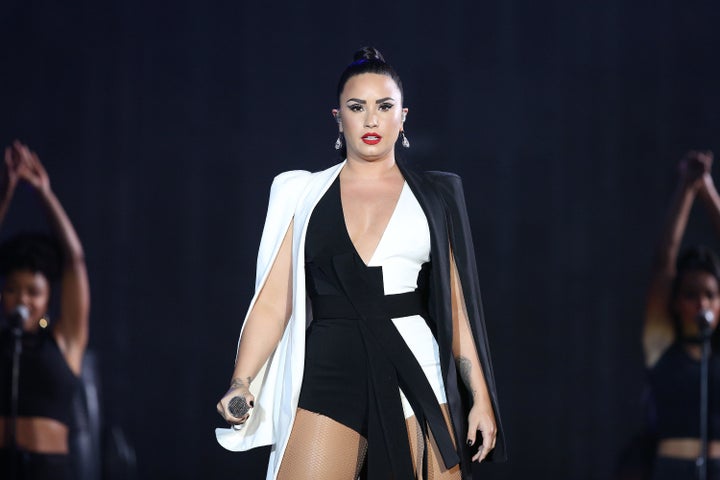 Demi Lovato is "happy" and "healthy" nearly two months after her reported drug overdose, according to her mother Dianna De La Garza.
The "Sorry Not Sorry" singer, who's long struggled with substance abuse issues, was hospitalized in July after she was discovered unconscious by friends at her home in the Hollywood Hills in California.
Weeks before the incident, she released the song "Sober" which appeared to chronicle a relapse that she'd had after six years of abstaining from drugs and alcohol.
Lovato herself has yet to make a public statement as she's currently in a treatment program, but her mother now says she has Lovato's blessing to open up about the morning she learned her daughter was in trouble.
"It's still a really difficult thing to talk about," De La Garza said during an appearance on Newsmax TV. "I literally start to shake a little bit when I start to remember what happened that day."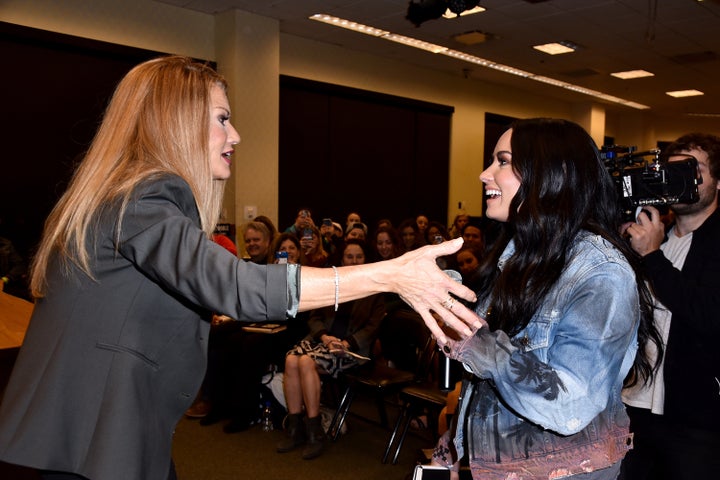 She says she first learned about Lovato's overdose after receiving a slew of text messages from friends and family reaching out to see if the singer was still alive.
Then while she was with her daughter, Dallas, De La Garza got a phone call from Lovato's assistant, informing her that the news was indeed true.
"So, I was in shock. I didn't know what to say," she said. "It was just something that I never, ever expected to hear, as a parent, about any of my kids."
The assistant told De La Garza that Lovato was conscious at the time but not speaking.
"I knew at that point that we were in trouble," she recalled.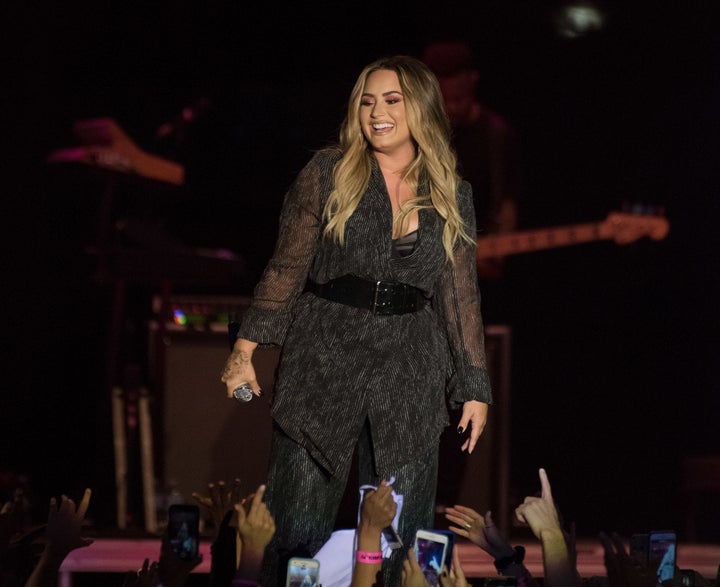 That's when De La Garza and her two other daughters rushed to Lovato's side at the Cedars-Sinai hospital in Los Angeles, where she was in "critical condition" for the next two days. She says she jumped out of the car and "ran into the emergency room to be by her side."
"She just didn't look good—at all. She was in bad shape," De La Garza added. "But I said to her, 'Demi, I'm here. I love you.' And at that point she said back to me, 'I love you, too.'"
After news of Lovato's overdose broke, her family released a statement on her hospitalization, casting doubts on early reports that she'd overdosed on heroin.
De La Garza said Lovato is now doing "really well" and concentrating on her recovery thanks to the outpouring of love from fans and fellow artists.
"She's happy. She's healthy. She's working on her sobriety, and she's getting the help she needs," she added. "That in itself encourages me about her future and about the future of our family."
"I just feel like the reason she's alive today is because of the millions of prayers that went up that day when everybody found out what was happening," she said. "I don't think she would be here if it hadn't been for those prayers."
De La Garza has now made it her mission to speak out about the America's opioid crisis by sharing her family's story, which she hopes will inspire others to reach out for help.
Popular in the Community