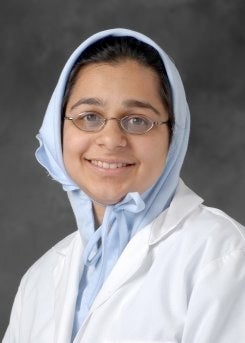 A Detroit doctor was charged in federal court on Wednesday with performing female genital mutilation on minor girls, in what may be the first case of its kind in the United States.
Jumana Nagarwala, a 44-year-old emergency room physician from Northville, Michigan, was arrested Wednesday night after an FBI investigation uncovered that she allegedly removed clitoral skin from two 7-year-old girls at a medical office earlier this year.
David Ashenfelter, a public information officer for the U.S. District Court for Eastern Michigan, told The Huffington Post that Nagarwala appeared in court on Thursday, where the judge advised her of her rights. No plea has been entered at this point. The physician is being temporarily held in jail until her next court date on Monday, when a judge will decide whether she should continue to be held in prison while awaiting trial.
Nagarwala is being represented by Shannon Smith, a Bloomfield Hills-based attorney who specialized in defending allegations of criminal sexual conduct.
The Huffington Post requested comment from Smith, but has not heard back.
Although it is mistakenly linked to religion, FGM is a cultural custom that predates both Christianity and Islam. It is practiced by some members of the Muslim, Christian, Jewish, and other faiths, according to Human Rights Watch.
One of the young victims told a child forensic interviewer that she thought she was going on a "special girls' trip" to Michigan. Once she got there, she and the second victim were allegedly told they had to go to the doctor because "our tummies hurt."
The 7-year-old girl was able to identify an unmarked photo of Nagarwala as the person who "pinched" her on the "place [where] she goes pee" in order to "to get the germs out" of her, she was told. She was given a pad to wear in her underwear and told not to talk about the procedure.
The second victim, who also spoke to a child forensic interviewer, told investigators that she could barely walk after getting a "shot" on what she believed was her upper right thigh, according to the complaint. The second victim's parents told her not to speak about the incident.
The Department of Justice has not offered an explanation for possible motives on the part of Nagarwala or the children's parents.
The criminal complaint reports that both victims were examined by a medical doctor on April 11, and their genitals were found to be abnormal in appearance.
The parents of the second victim admitted to Minnesota Child Protective Services that they had taken their child to Detroit to see Nagarwala for a "cleansing" of extra skin.
The investigators allege that other children may have been victimized by Nagarwala between 2005 and 2007.
Nagarwala is also being charged with transportation with intent to engage in criminal sexual activity, which is a 10 year felony, Detroit News reports.
"Despite her oath to care for her patients, Dr. Nagarwala is alleged to have performed horrifying acts of brutality on the most vulnerable victims," Acting Assistant Attorney General Blanco said in a statement. "The Department of Justice is committed to stopping female genital mutilation in this country, and will use the full power of the law to ensure that no girls suffer such physical and emotional abuse."
It's unclear how many women and girls in the United States have actually been forced to undergo FGM. A study conducted by the US Centers for Disease Control and Prevention found that the number at risk of the procedure has tripled over the last 25 years.
Nagarwala is listed as board certified emergency medicine doctor on the website of the Henry Ford Health System, a not-for-profit health corporation that runs hospitals and medical centers in and around Detroit. A Henry Ford spokesman told Detroit News that Nagarwala has been placed on administrative leave.
"The alleged criminal activity did not occur at any Henry Ford facility," health system spokesman David Olejarz. "We would never support or condone anything related to this practice."
On April 10, Nagarwala voluntarily agreed to be interviewed by authorities. According to the criminal complaint, she stated that she is aware that FGM is illegal in the United States and claimed she had never performed FGM on minor children.
Acting United States Attorney Daniel Lemisch called FGM a "particularly brutal form of violence against women and girls."
"The practice has no place in modern society and those who perform FGM on minors will be held accountable under federal law," he said in a statement.
Related
Before You Go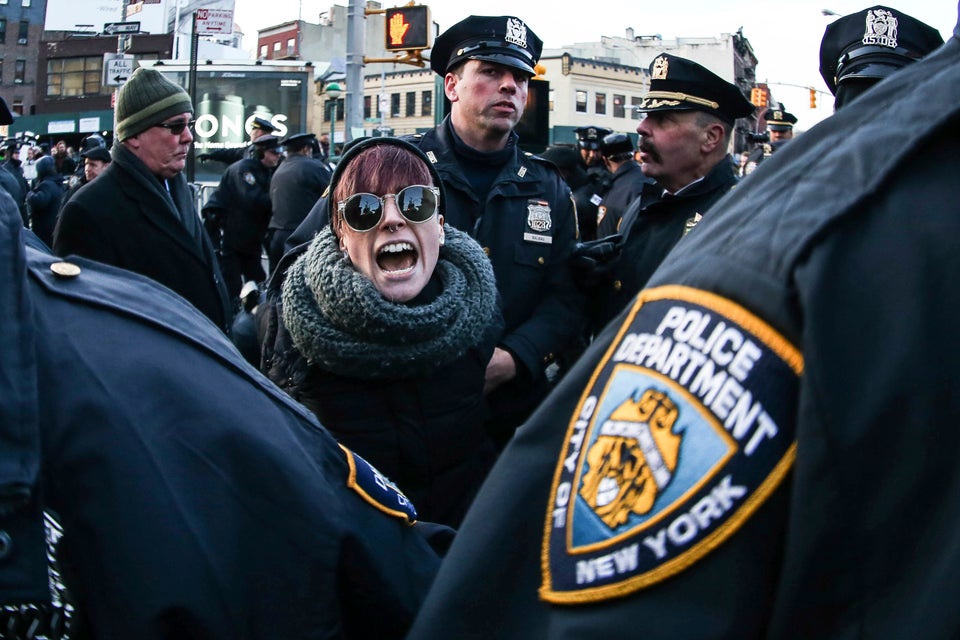 Women Resisting Around The World
Popular in the Community