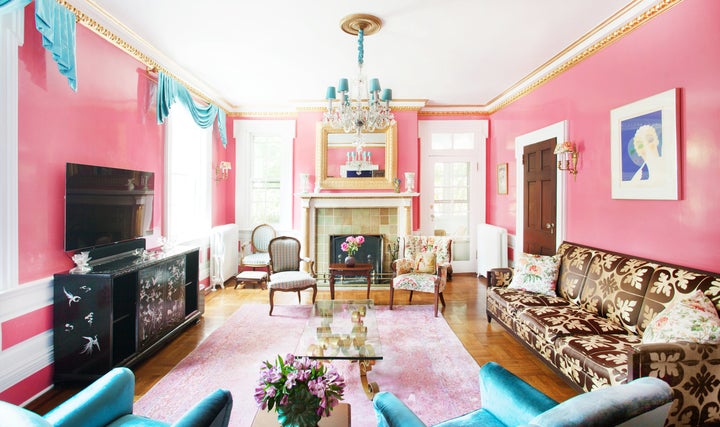 If Marie Kondo's suffocatingly simplistic "less is more" design aesthetic is your idea of creative-expression hell, you're not alone. Loads of people agree: Minimalism is kind of boring.
Fortunately, one self-proclaimed "more is more" maximalist designer is leading the renaissance to bring color, pattern and personality back into our living spaces. Sasha Bikoff is a New York City born-and-bred interior designer known for her eccentric eye and razor-sharp understanding of what it takes to balance aggressive colors, bold patterns, rich fabrics and textures, and eclectic knick-knacks ― all in one room.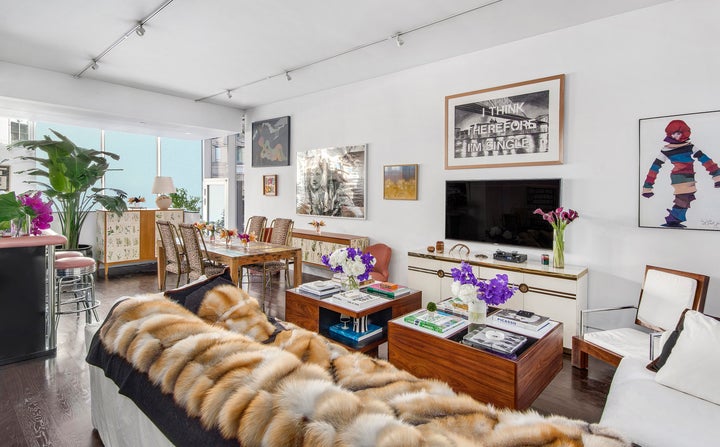 "Being a maximalist, for me, is the most interesting and most unique," Bikoff told HuffPost. "You can create a world that's only in your imagination, that's never really existed in history, as opposed to minimalism, where you have to practice such constraint."
It's not surprising minimalism entered the mainstream with such force, particularly given the rapid ascent of design-within-reach retailers like CB2, DWR, West Elm, IKEA and many others who've succeeded in bringing affordable-yet-expensive-looking Scandinavian-inspired home decor to the masses.
"Maximalism has such an emotional quality to it because you're drawing upon things you love."
However, like most of-the-moment trends, when one in-vogue style begins to fade from public eye, its polar opposite is quietly waiting in the wings, ready for its own moment. But, what exactly is maximalism, and how do you do it within your own home?
"Maximalism has such an emotional quality to it because you're drawing upon things you love," Bikoff says. "Say you're a ballerina, a pianist, a writer, and come from this ethnicity ― you can add all of those things in one space."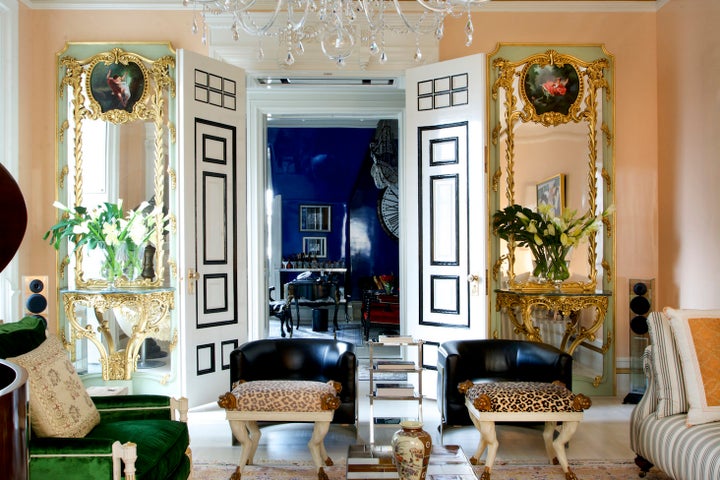 This no-rules-necessary approach to hiding personality Easter eggs in your home decor is part of the reason maximalism is appealing to designers, says Dayna Isom Johnson, Etsy's resident trend expert. But minimalist obsessives shouldn't fret ― it's here to stay, too. For now, at least.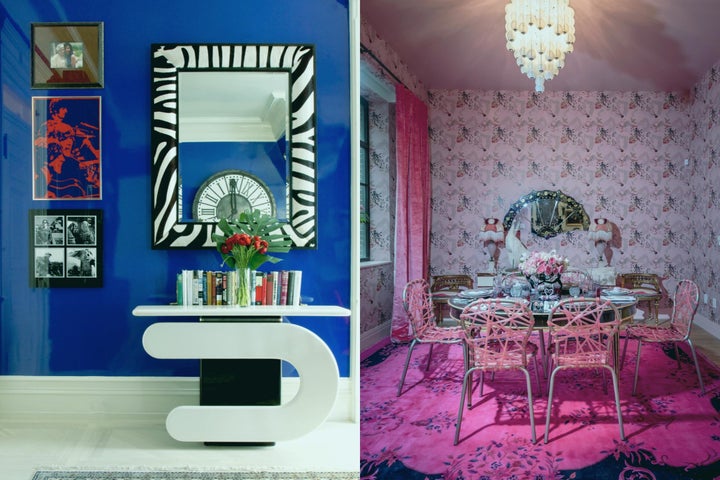 ″Minimalism is still having a moment," Johnson says, "but 'more-is-more'-minded decorators are filling their homes with everything from mid-century modern end tables, to shabby chic mirrors, to global fabrics, and everything in between."
Because the maximalist trend can seem incredibly intimidating at first, we've asked Bikoff and Johnson for their takeaway tips to design a maximalist-inspired room. Below, you'll find 5 ways to add more of yourself to your space using colors, patterns, textures and decor.
1. Start with a base.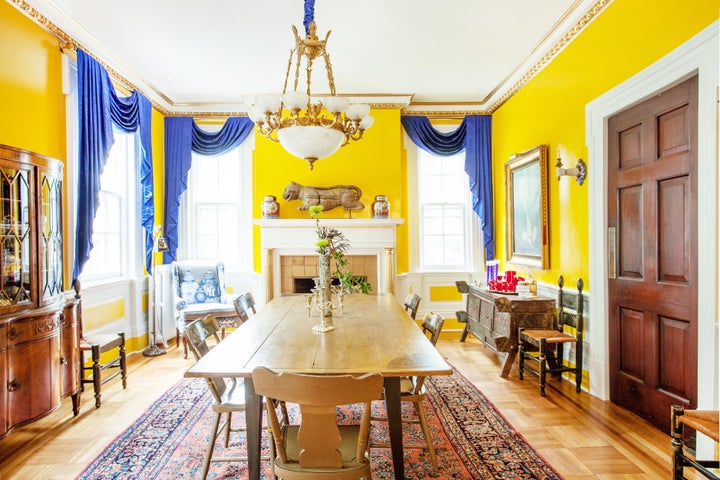 Bikoff's trick to kicking off a redesign? Start with the walls or the floor. Think of this base as "your ground color on a painting," she says. Find a bold paint color or loud wall paper, or a unique wood stain, interesting tile pattern or eccentric carpet that'll be the design foundation of your room. "In terms of maximalism, don't think about creating a whole room at once," she warns. "Think of adding to what you've already started."
2. Connect the dots.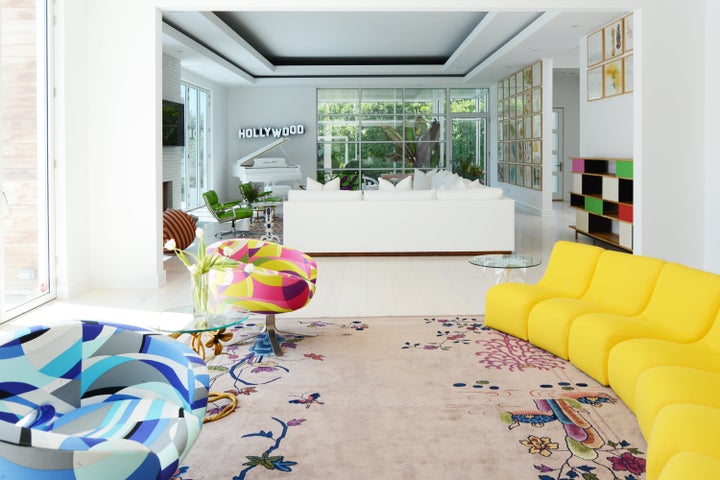 How do you decorate like a maximalist without it feeling messy and disorganized? "Make sure there are connections between pieces in the room through color or pattern or fabric," Bikoff says. For example, pair an emerald chair with an art-deco, jewel-toned rug and a Moroccan-print couch with similar hues. "There needs to be a connection that will draw the eye from one piece to the next," she says. "Connect the dots through color and pattern." Just remember to balance each side of the room among solids and patterns so your eye flows nicely from one side to the next.
3. Juxtapose materials.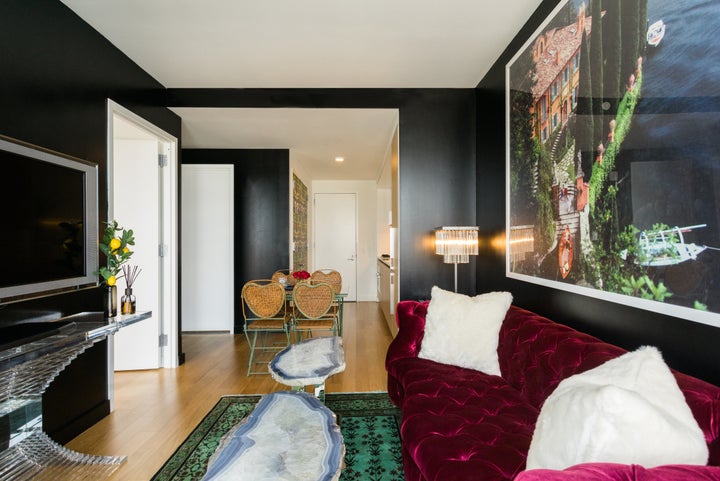 Hint: maximalists actually don't want their pieces to match. Instead, make sure you have juxtaposing materials and styles. "If you do a wood coffee table, think about doing a marble dining table," Bikoff says.
4. Organize the chaos.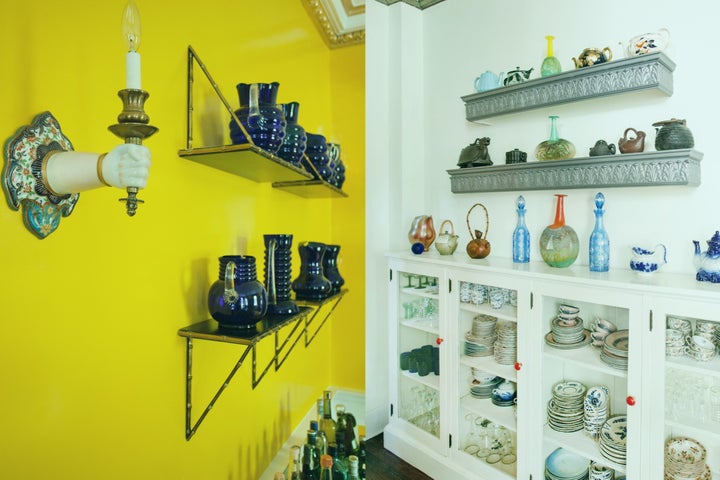 Storage is Johnson's solution to designing a space that feels lived in without looking cluttered. "With so many items, it's important to have somewhere to keep them organized," she says. "Try filling a bookshelf with a gallery of your odds-and-ends or adding a bar cart to showcase your glassware for a museum-worthy display that won't give the appearance of clutter."
5. Become a collector.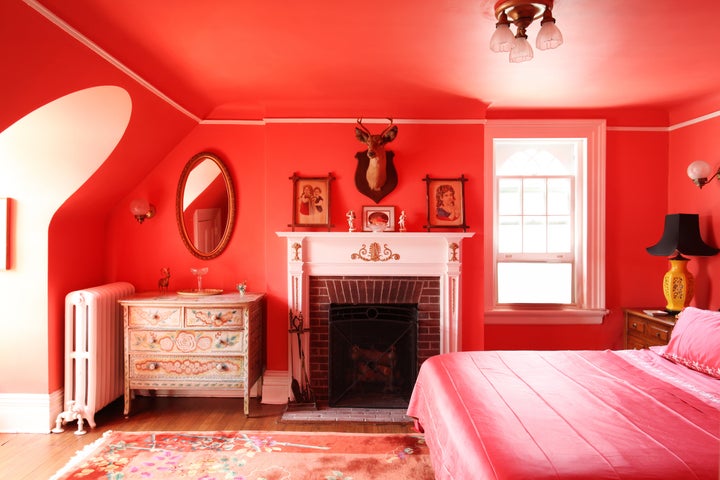 "Maximalist style is all about having things on display", Bikoff says. Whether it's Murano glasses, antique china, or vintage trinkets you've found in your grandma's attic, your unique finds deserve to be conversation pieces. "Maximalist style is all about being a collector of things ― create a closet of curiosities," Bikoff says.
Consider yourself a maximalist? Shop the style below.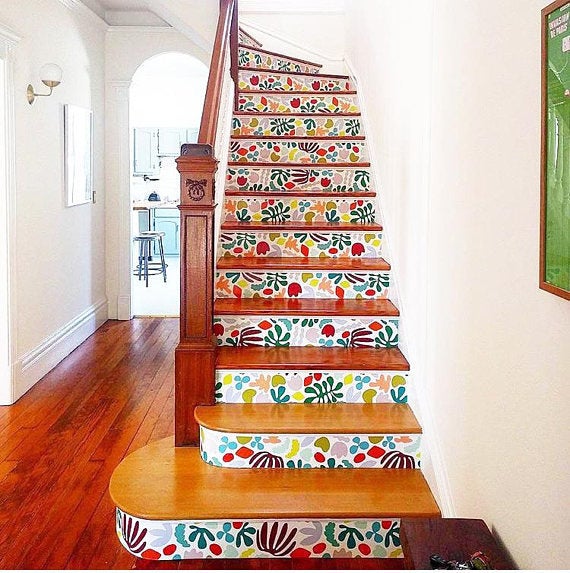 Maximalist Home Decor
HuffPost may receive a share from purchases made via links on this page.