SEOUL ― Hours after President Donald Trump vowed to unleash "fire and fury" if North Korea threatened the United States, people in neighboring South Korea ― the most likely target of any North Korean military aggression ― showed few signs of immediate concern. 

A mere 35 miles from the North Korean border, in South Korea's bustling capital of 10 million, Seoul residents enjoyed family strolls and picnics on Wednesday's warm summer night. In the Hongdae neighborhood - an area popular among students at the nearby Hongik University - parks were filled with young people lounging with beers and desserts as dogs played nearby. Later in the evening, popular karaoke bars were raging as partygoers lined up to enter clubs and curbs were full with people grabbing a late night bite at street food stalls. 
"People get worried here, but people in the U.S. get way more scared about the news than we do," said Crystal, a South Korean living in Hongdae who declined to give her last name. "The South Korean people know Kim Jong Un wouldn't do anything stupid to risk the power he already has in his country."
Trump's latest threats against the North Korean government were unprofessional, Crystal said, adding "he's emotional, and his comments are dangerous."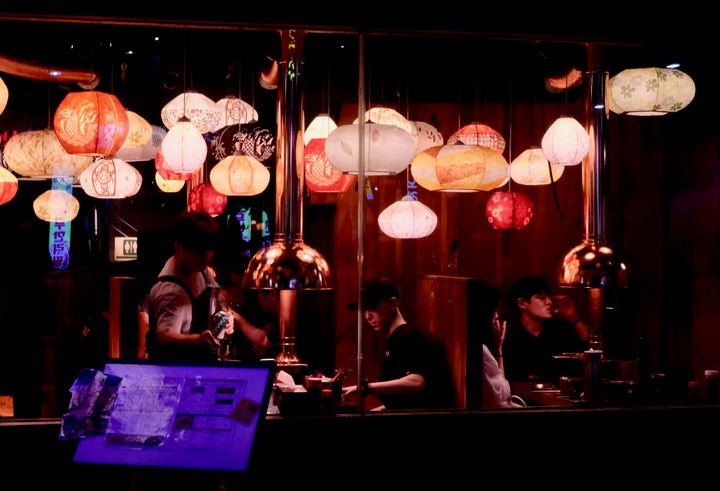 Trump on Tuesday threatened to unleash "fire, fury and, frankly, power, the likes of which this world has never seen before" against North Korea, should Pyongyang continue to test and develop missiles that could deliver a nuclear weapon to American shores.
Trump's comments came in response to reports that U.S. officials believe North Korea had reached a milestone in its nuclear weapons program and is now able to make a miniaturized nuclear warhead that could be delivered by an intercontinental ballistic missile. That stunning revelation follows claims from Pyongyang that it had successfully tested two ICBMs in past weeks.
North Korea was quick to respond to Trump's confrontational comments, resorting to its typical bombastic language. A military spokesperson from the country's official KCNA news agency claimed that Pyongyang was "carefully examining" plans to launch missiles at the U.S. island territory of Guam. Another military spokesman warned Trump that "war is by no means a game," saying the "U.S. war-thirsty forces are engrossed in war hysteria without discretion." 
On Wednesday, KCNA followed up with another statement threatening Guam and mocking Trump's "fire and fury" rhetoric.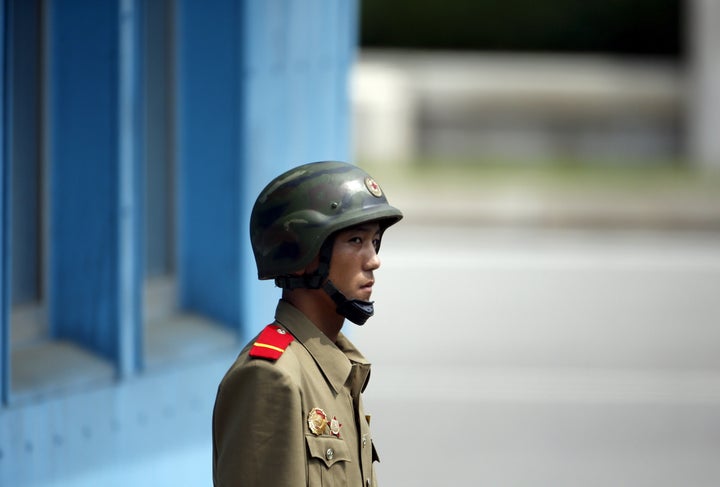 The Trump administration has been grappling with how to address North Korea's nuclear program, so far relying on imposing new international sanctions, putting public pressure on China to rein in its neighbor, and threatening to use preemptive airstrikes on the country. A recent effort by the U.N. Security Council unanimously imposed harsh new sanctions on the country that could deprive the regime of $1 billion a year.
However, analysts say that if the United States were to launch a more aggressive attack, including preemptive military action, North Korea would likely retaliate against its southern neighbor - a key U.S. ally -  with thousands of short- and medium-range artillery currently deployed just north of the border. 
Alex, an American who has lived in Seoul for two years and declined to give her last name, told HuffPost while sitting near a popular nightlife area that her family worries far more about the North Korean threats than she does. After months of bombastic language on both sides, she explained, "no one feels scared anymore."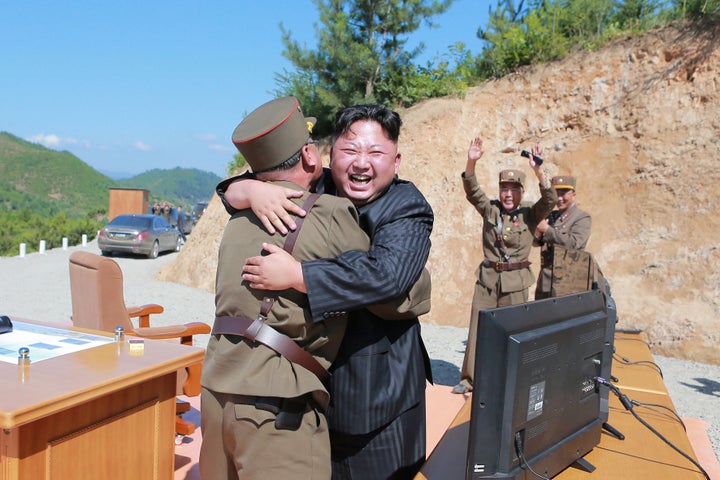 Amid the growing tension between the North and the U.S., South Korea's newly elected president, Moon Jae-in, is pushing hard for diplomacy with the North, insisting that a negotiated settlement remains possible.
An official from Cheong Wa Dae, Seoul's presidential office, said on Wednesday that North Korea's threats should be considered more strategic, rather than aimed at inciting an actual conflict.   
"It is true the situation on the Korean Peninsula is becoming very serious due to North Korea's repeated provocations though many believe they are rather strategic provocations. We are working to fundamentally resolve the North Korean nuclear and missile issues at the earliest date possible, and are working with a belief that the possibility is very high," he added.
U.S. Secretary of State Rex Tillerson, too, moved to diffuse tensions saying he believed "Americans should sleep well at night" and that he had "no concerns about this particular rhetoric of the past few days."
White House sources told reporters not to "read too much into" Trump's comments, describing them as "improvised" rather than the carefully vetted languages we have come to expect from former U.S. presidents.
In Seoul, a city that bubbles with activity into the early hours of the morning, sleep may come after a bottle of soju and a night of Korean barbecue. For now, South Koreans appear relatively unfazed to the presidential war of words compared to their American counterparts who are thousands of miles away, but who are also now possibly in reach of Pyongyang too.
More On North Korea
REAL LIFE. REAL NEWS. REAL VOICES.
Help us tell more of the stories that matter from voices that too often remain unheard.
BEFORE YOU GO
PHOTO GALLERY
Stunning Portrait Series Shows The Faces of North Korea