WASHINGTON -- Real estate mogul Donald Trump took his feud with Sen. Lindsey Graham (R-S.C.) to new heights on Tuesday by hurling insults at the senator in his home state of South Carolina and giving out his personal cell phone number to the public.
Addressing supporters at a campaign rally in Bluffton, Trump recalled hearing Graham call him a "jackass" for questioning Sen. John McCain's (R-Ariz.) status as a war hero.
"I watched this idiot Lindsey Graham on television today and he calls me a jackass!" Trump remarked.
"I'm trying to be nice, I'm working hard to be nice," he added, before calling Graham a "total lightweight."
"I have some guy that is hitting me, like, hard," he continued. "The reason they're hitting me is when you register zero in the polls, what the hell, you have nothing to lose.
"I said to myself, it's amazing, he doesn't seem like a very bright guy. He doesn't seem as bright as Rick Perry. I think Rick Perry is probably smarter than Lindsey Graham."
Then, Trump upped the ante. He claimed that Graham previously phoned him for a Fox News reference and for campaign contributions. The celebrity hotelier, who is currently at the front of the pack in the race for the Republican presidential nomination, recited Graham's personal cell phone number and encouraged supporters to dial it.
"I don't know, give it a shot," he said.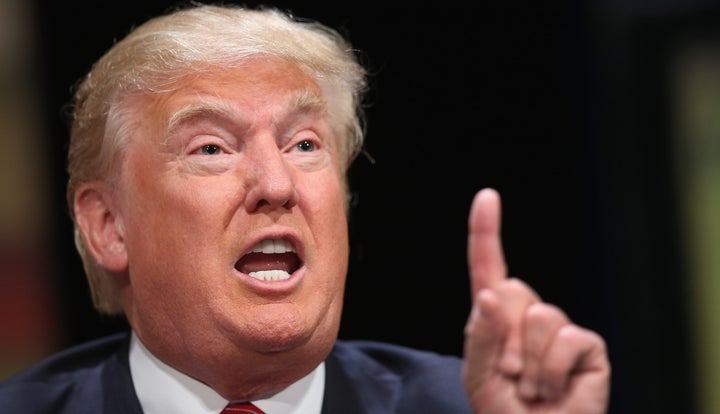 A call placed to the phone number reached a voicemail message that said Graham was currently unavailable.
Christian Ferry, Graham's campaign manager, said in a statement that Trump "continues to show hourly that he is ill-prepared to be commander in chief."
"The two people most excited about Donald Trump's candidacy are Barack Obama and Hillary Clinton. Because of Trump's bombastic and ridiculous campaign, we aren't talking about Obama's horrible deal with Iran or Hillary Clinton's plans to continue Obama's failed national security agenda," he added.
Graham responded to Trump with a tweet
on Tuesday
afternoon.
This post has been updated with Lindsey Graham's tweet.
Calling all HuffPost superfans!
Sign up for membership to become a founding member and help shape HuffPost's next chapter