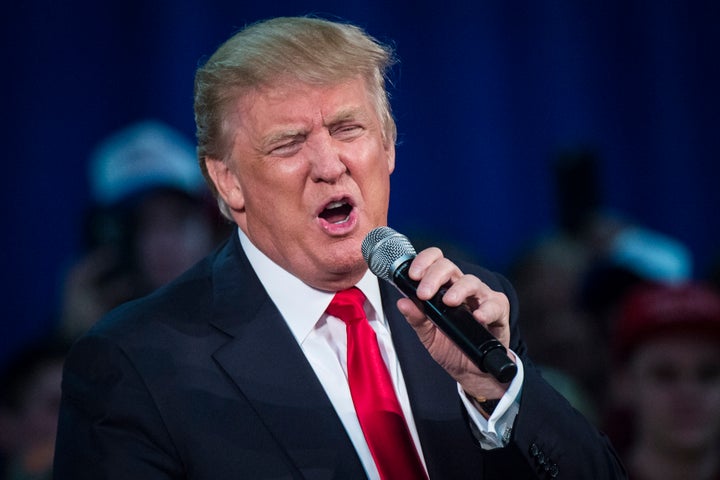 During a town hall appearance this week, Donald Trump defended a retweet he made of a picture contrasting his wife, Melania, with Sen. Ted Cruz's wife, Heidi. 
The meme was nasty and petty. Heidi Cruz, her teeth gnashing and mouth slightly ajar, is staring off to the side. Melania Trump looks like a model, which she formerly was. But Donald Trump, when asked by CNN why he'd spread such a thing, pretended to be completely unaware.
"I thought it was a nice picture of Heidi," he explained.
And this weekend, he basically confirmed that. Pressed by "Fox News Sunday" about bringing wives into the presidential campaign, Trump continued to blame the Cruz operation for launching the first salvo (in fact, it was an anti-Trump super PAC). But he also performed the rarest of Trump acts: he expressed regret.
"If I had to do it again, I probably wouldn't have sent it," Trump said. "I didn't think it was particularly bad. But I probably wouldn't have sent it."
Calling all HuffPost superfans!
Sign up for membership to become a founding member and help shape HuffPost's next chapter