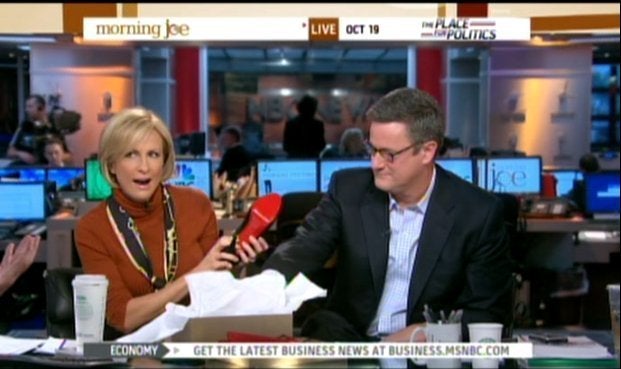 Donny Deutsch apologized to Mika Brzezinski on "Morning Joe" Monday by giving her a pair of Christian Louboutin heels.
"Every time in my life I've been in trouble with women," Donny said, "I bring shoes."
"I can't take it," Donny said. "I get thousands of letters, 'Stop fighting with Mika,' 'You're a jerk, Donny.'"
Related
Popular in the Community