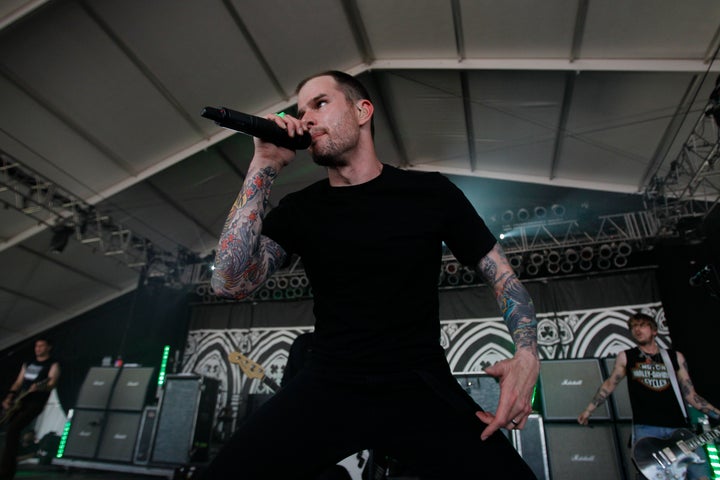 At the Wisconsin Republican Party convention on Saturday, state Assembly Speaker and U.S. Senate candidate Jeff Fitzgerald (R-Horicon) walked onstage to "Shipping Up To Boston" by the Dropkick Murphys. The next day, the punk rock band took to Facebook to mock Fitzgerald and express its displeasure with being associated with the politician.
In its message on Sunday, the band said Fitzgerald walking out to "Shipping Up To Boston" was like "a white supremacist coming out to gangsta rap":
We just got word that Wisconsin State Rep and Speaker of the State Assembly Jeff Fitzgerald used "Shipping Up To Boston" as his walk-on song yesterday at the Wisconsin GOP Convention in Green Bay.

The stupidity and irony of this is laughable. A Wisconsin Republican U.S. Senate candidate - and crony of anti-Union Governor Scott Walker - using a Dropkick Murphys song as an intro is like a white supremacist coming out to gangsta rap!

Fitzgerald: if you and your staff can't even figure out your music you might wanna give up on the politics!!!!!

We stand beside our Union and Labor brothers and sisters and their families in Wisconsin and all over the U.S!
The Dropkick Murphys has been vocal in its support for the Wisconsin labor movement. In February, it even released a new song, "Take 'Em Down," in support of the protests against Gov. Scott Walker (R) and his allies, which includes Fitzgerald.
Fitzgerald's campaign did not return a request for comment. The song may have been chosen by the Wisconsin GOP and not Fitzgerald.
At the convention, none of the four men vying to be the GOP's nominee for U.S. Senate received enough votes to gain the party's endorsement. Fitzgerald, however, received the most votes. The winner of the August primary will face Rep. Tammy Baldwin (D-Wis.) in the general election.
Watch "Shipping Up To Boston" by the Dropkick Murphys:
Popular in the Community