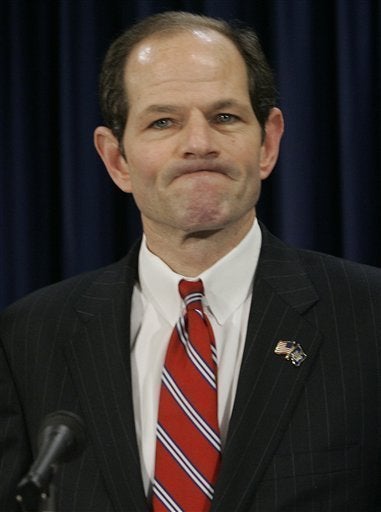 The New York Times reports that the FBI is investigating whether former Gov. Spitzer spent campaign money to fund his extramarital trysts:
Prosecutors have asked the governor's lawyers about the travel arrangements for three trips, including his Feb. 13 rendezvous with a prostitute at the Mayflower Hotel in Washington. The United States attorney's office in Manhattan has also asked about the governor's use of car services during trips to Washington.

The governor's lawyers have begun consulting with a campaign finance expert who has long worked for Mr. Spitzer's political organization to see whether campaign money was spent on the trips, including some as recently as last month, a person briefed on the investigation said....

A person briefed on the inquiry said on Thursday that investigators pursuing the case discovered something last fall that raised suspicions that Mr. Spitzer may have used campaign money to pay for transportation or hotel rooms for trysts with prostitutes.
Such an investigation signals an expansion of the charges against Spitzer. It would be particularly embarrassing given his focus on campaign finance reform; Spitzer once remarked that a "haze and smog" surrounded Albany because of the shady fundraising practices of his Republican rivals.
Popular in the Community