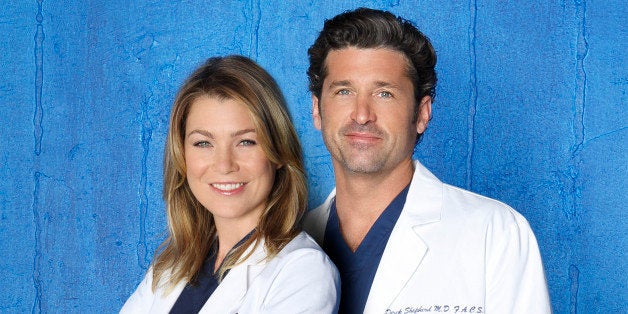 Fans of "Grey's Anatomy" have been in a deep state of mourning since last week's episode when (spoiler alert!) Patrick Dempsey's Derek Shepherd was killed off. While a lot of characters have died on the ABC show over the years, fans have taken the loss of McDreamy particularly hard, even launching a petition to bring him back. And although the show's star Ellen Pompeo was deeply saddened by the loss of her on-screen husband, she says it's the fans that keep her going.
She spoke out about Dempsey's departure on Monday in a note posted to Twitter. Pompeo dedicated her tweet to those who have lost loved ones in real life, saying they drive her to tell her character Meredith's story after the loss of Derek.
Dempsey also recently spoke about exiting the ABC series, telling Entertainment Weekly that his role was "life changing." The actor teared up when asked about his on-screen chemistry with Pompeo. "It's magic. It's beautiful," he said. "We're like a married couple. It's been 10 years, and it was magic from the beginning."
Popular in the Community