It's quite possible that no one is more upset about Mitt Romney's loss than Eric Hartsburg.
"I'm the guy who has egg all over his face, but instead of egg, it's a big Romney/Ryan tattoo. It's there for life," he said.
Hartsburg, who did not tell his wife about the tattoo until an hour before he got it, said he has received a lot of negative feedback. But the self-proclaimed "tattoo guy" said his motive was to make politics fun and he hopes the tattoo will open some doors for him in the entertainment business.
Hartsburg is handling his election disappointment a lot better than others are. A jewelry store owner in Virginia locked his doors last week proclaiming they were "closed to mourn the loss of the America that our forefather endowed to us."
Billionaire Donald Trump and conservative political commentator Ann Coulter took to Twitter to let the public know how they felt about Romney's loss:
Karl Rove, who raised nearly $400 million in super PAC money against Obama, not only refused to believe that President Obama won Ohio on election night, but said the next day that the President only succeeded "by suppressing the vote."
Before You Go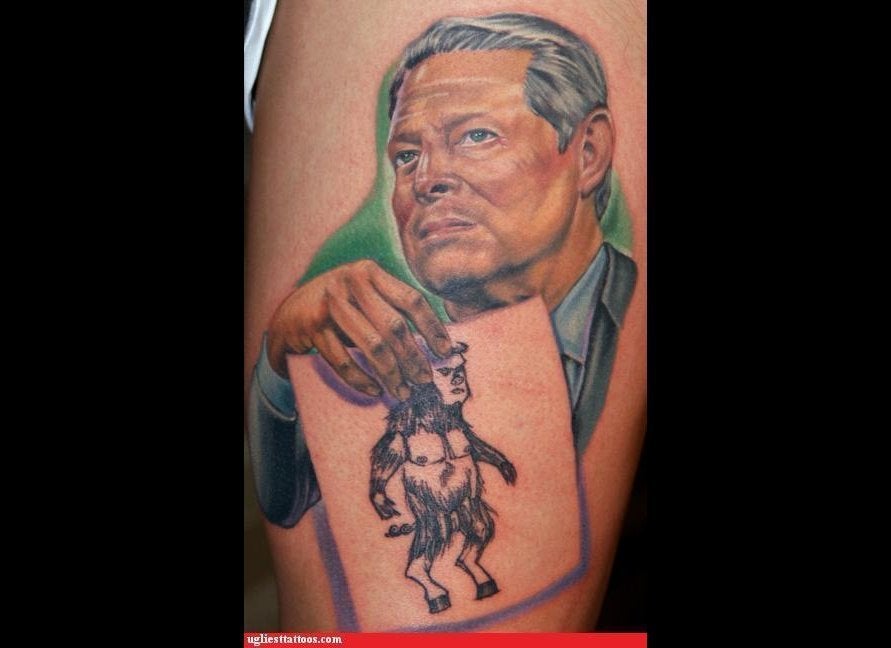 Political Tattoos That Really Suck