Conservation groups Environment Texas and the Sierra Club sued Exxon in 2010, saying the energy giant failed to implement technology that would curb emissions at its Baytown, Texas complex between 2005 and 2013. The groups said Exxon gained more than $14 million in economic benefits during the delay and flouted provisions of the Clean Air Act.
U.S. District Judge David Hittner agreed, finding Exxon illegally released more than 10 million pounds of pollutants, including carcinogens and respiratory irritants like sulfur dioxide. In total, the court found Exxon had violated the Clean Air Act 16,386 times, with each violation carrying a fine of up to $37,500 per day.
Hittner ultimately fined the company more than $21 million ― an amount that the plaintiffs had proposed. The Texas Commission on Environmental Quality, which regulates the Baytown complex, had already fined Exxon $1.4 million for the pollution, so the judge ordered penalties in the amount of $19.9 million, as well as the plaintiff's attorney fees.
Luke Metzger, director of Environment Texas, said he believed the ruling was one of, if not the, largest civil penalties ever imposed in an environmental citizen enforcement case. Under the Clean Air Act, the Environmental Protection Agency allows anyone in the U.S. to file suit against any person or company for violations of the law.
"This ruling shows how crucial the citizen enforcement provision of the Clean Air Act really is for Texas residents," Metzger said in a statement. "It means that private citizens victimized by the world's biggest polluters can get justice in the American court system, even when government regulators look the other way."
Exxon challenged the outcome of the suit, saying it "disagreed" with the decision. The company told Reuters news agency it may appeal the ruling.
"We disagree with the court's decision and the award of any penalty," Todd Spitler, a company spokesman, told Reuters in a statement. "As the court expressed in its decision, ExxonMobil's full compliance history and good faith efforts to comply weigh against assessing any penalty."
The Baytown plant is just 25 miles east of Houston and employs about 7,000 people, according to FuelFix. It's among the largest of its kind and can produce up to 550,000 barrels of oil per day
Wednesday's decision came after several years of turmoil surrounding the suit. Hittner originally ruled in favor of Exxon in 2014, saying the company's behavior did not warrant a penalty. However, last year the Fifth Circuit Court of Appeals ordered the judge to reevaluate the case, saying he had erred in his decision.
While Secretary of State Rex Tillerson is not named in the suit, he was the CEO of Exxon from 2006 to 2016.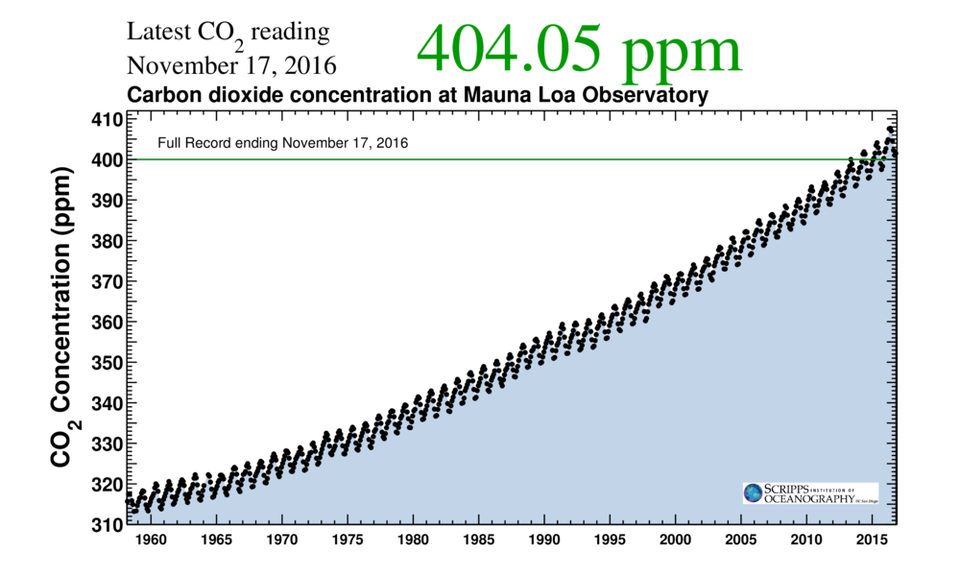 Climate Visuals For The Climate Change Denier In Your Life