A farmer in southern England has thanked the firefighters who saved her piglets from a blazing barn in a most apt way.
Rachel Rivers this week treated crew members at Pewsey Fire Station to a batch of sausages which were made from the very animals they had rescued from the fire at her farm in Milton Lilbourne, Wiltshire, in February.
"I wanted to thank them," Rivers told the BBC. "I promised them at the time I'd bring down some sausages for them, which they were all pleased about."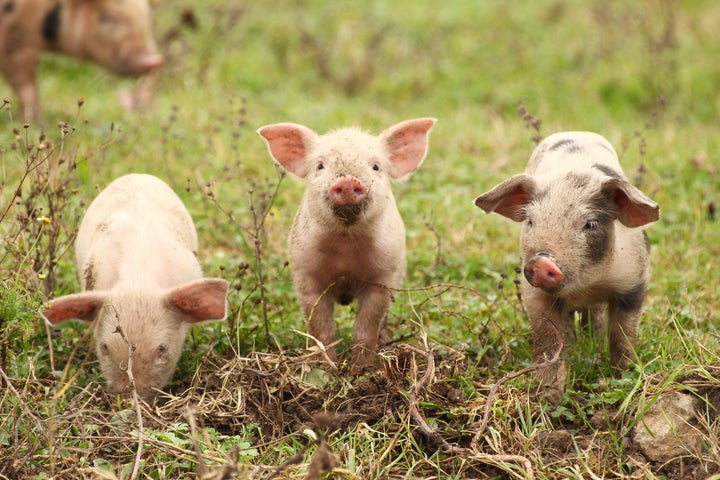 Rivers admitted that vegetarians were likely to "hate this." But she added, "We farm and this is what we do. You can't keep them as pets."
Pewsey Fire Station shared photographs of the gift, which they barbecued, to Facebook on Monday.
The post appears to have now been deleted. HuffPost has reached out for further information.
"We can tell no porkies, the sausages were fantastic," he added.
Popular in the Community