Every time we get the latest issue of a women's fashion magazine (be it Vogue, Elle or Cosmopolitan), we notice a distinct pattern. Our favorite glossies are constantly preaching the same things -- that we need to look younger, be thinner and try harder. There is a perpetual focus on must-have makeup, the need to buy new things and changing our hair.
Although these themes may seem like new ideas, they have actually been kicking around the magazine world for decades. To prove our theory, we've rounded up a few of the most famous women's fashion magazine over the years to compare the covers.
Magazines are constantly trying to push florals on us every spring.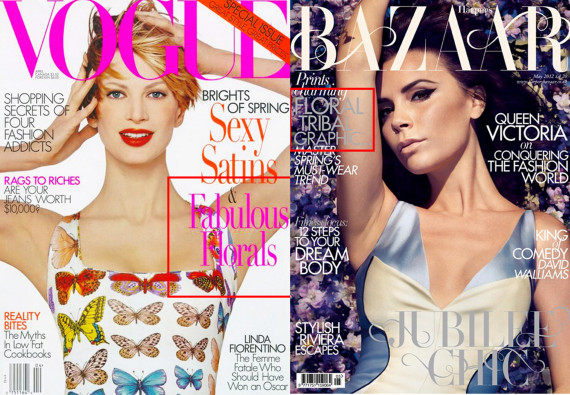 Vogue April 1995 vs. Harper's Bazaar May 2012 (UK edition)
Apparently, we are constantly making the same beauty mistakes.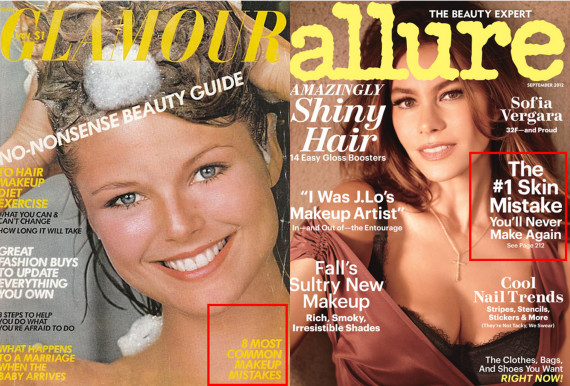 Glamour January 1976 vs. Allure September 2012
Magazines are still trying to find ways to make us look younger. What's wrong with aging gracefully?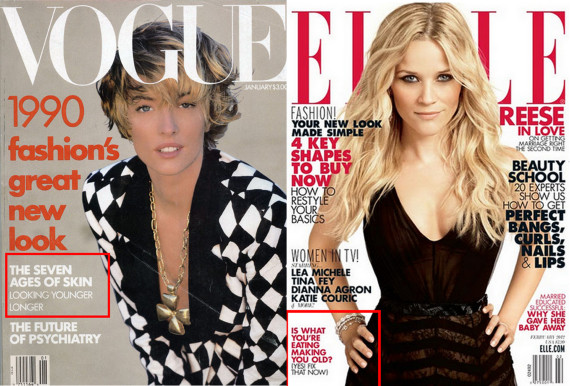 Vogue January 1990 vs. Elle February 2012
We can NEVER do enough shopping. There's always a must-have bag or pair of shoes to be bought.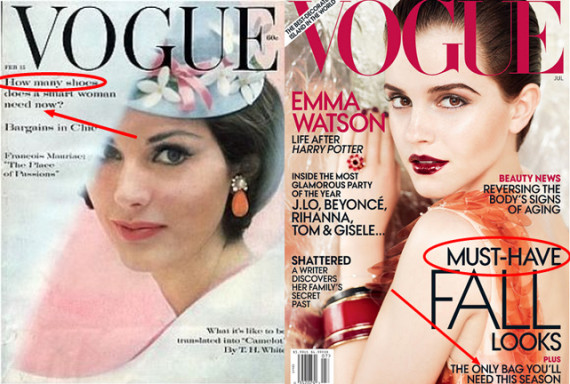 Vogue February 1961 vs. Vogue July 2011
The hair that we were born with obviously isn't good enough.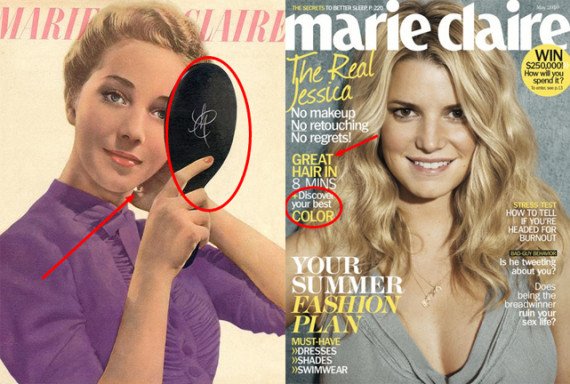 Marie Claire February circa 1930s vs. Marie Claire May 2009
There are new denim designs constantly coming out, but they all look the same to us. Just sayin'...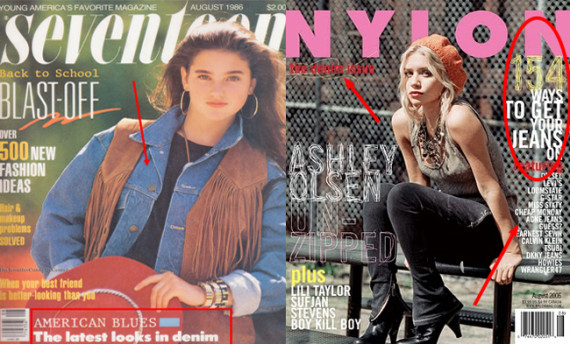 Seventeen August 1986 vs. Nylon August 2006
We're always getting sold some gimmicky treatment or surgery that will remedy our beauty problems.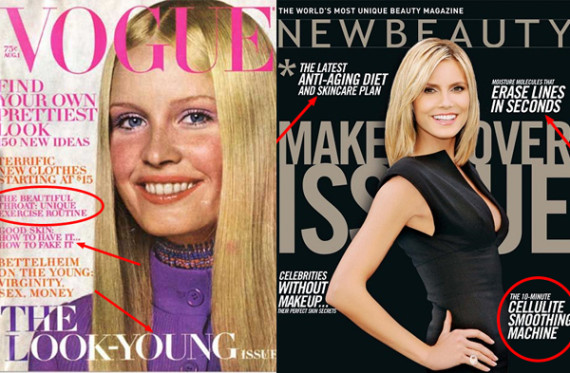 Vogue August 1970 vs. New Beauty Summer/Fall 2009
Magazine covers that caused a stir: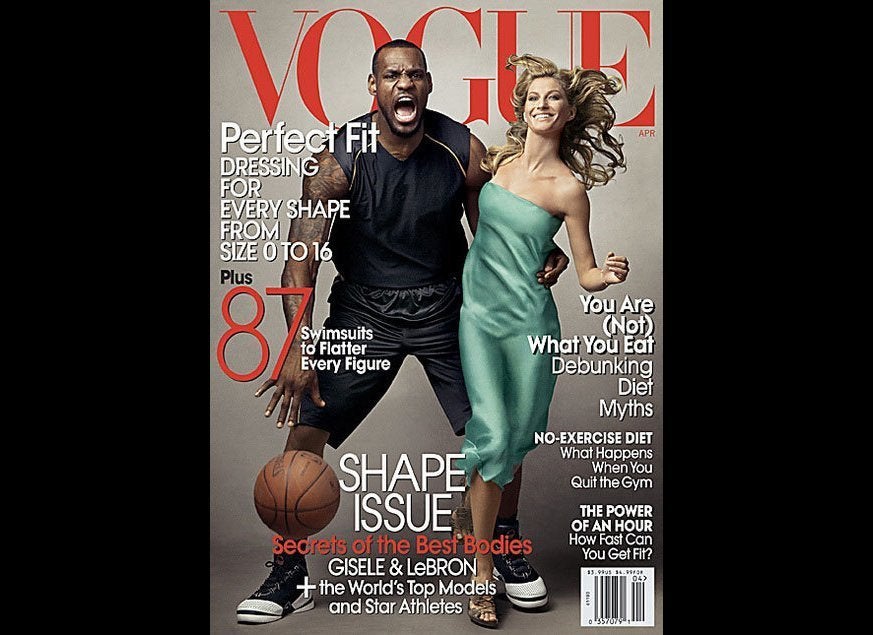 Magazine Covers That Got People Talking